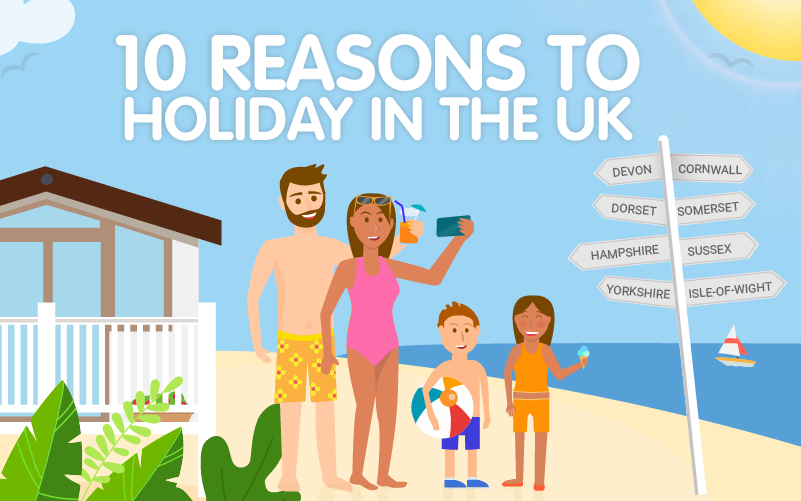 With the UK becoming more and more of a staycation nation we thought we would put together the top 10 reasons why the majority of us Brits are staying put this year.

1. The affordability – We all love a bargain don't we? And staying in the UK means we can save on travel costs, pack everything we need including food, drink and toiletries without spending a fortune at the duty free!
2. Keeping the family together – It makes bringing all the family along so much easier!
3. Taking pets- No more worrying, sense of guilt or the expense of kennels when you can bring the dog with.
4. Choose the perfect location – With so much choice, picking your destination is the hardest part.
5. The weather – Getting your timing right can make the world of difference, and can turn Cornwall into Costa del Sol!

6. Activities – With a huge variety of activities available on site there will be more than enough to keep you occupied.
7. Entertainment – Kids clubs, water parks, evening entertainment and heaps more to amuse everyone.
8. Accessibility – Everything is a short drive or train journey away, there's nothing that you can't explore.
9. Beautiful Scenery – The UK is home to some of the worlds most outstanding beauty including Yorkshire, Dorset and Essex and its right on your doorstep.
10. Caravans – They are such an amazing use of space with all the facilities and amenities you would have at home.