If there's one thing Britain does well, it's unbeatable seaside holidays. Though there's some stiff competition out there, we think it's hard to rival Great Yarmouth when it comes to the very best of the UK's coastal resorts.
That's why visitors have been flocking to the lively town for years, and what keeps families coming back year after year. 
The real beauty of Great Yarmouth is just how easy it is to enjoy the delights of a seaside holiday, and also chill out in a nearby countryside oasis. Of course if you're staying in one of our awesome caravan parks, you'll have your fair share of both onsite too!
To save you trouble, we've put together a list of our top nine caravan parks in Great Yarmouth. Race you there!
1. Haven Hopton
Location: Hopton-on-Sea, Nr. Great Yarmouth
Best for: Peaceful oasis in easy reach of Great Yarmouth
Yes, this is a roundup of the nine top holiday parks in Great Yarmouth, so you may be asking if it totally counts this site being 'near' the area. The beauty of this great Norfolk holiday park is that you are in easy access of Great Yarmouth, but are located in a peaceful (and beautiful) part of the region. So best of both worlds!
The park is laid out over lovely landscaped gardens, and really lives up to its name as a holiday village. Don't be fooled though – there are plenty of activities available onsite, including a brand new Marina Bar & Stage entertainment venue.
Hopton Holiday Village even has its own direct beach access, so it couldn't be easier to slip on your sandals and take your picnic down to the sandy beach. 
Facilities: If you're taking a romantic break or a family holiday, you won't be disappointed with what this park has to offer. Waterbabies will love the choice of sea and swimming pools – there is an indoor and outdoor swimming pool (both heated) as well as a water flume and paddling pool for toddlers. Get active on the adventure golf course or tennis courts before rewarding yourself good and proper with a delicious meal at the restaurant & bar. As you watch the evening entertainment you'll be safe in the knowledge your cosy caravan is just a few moments away. 
2. Haven Wild Duck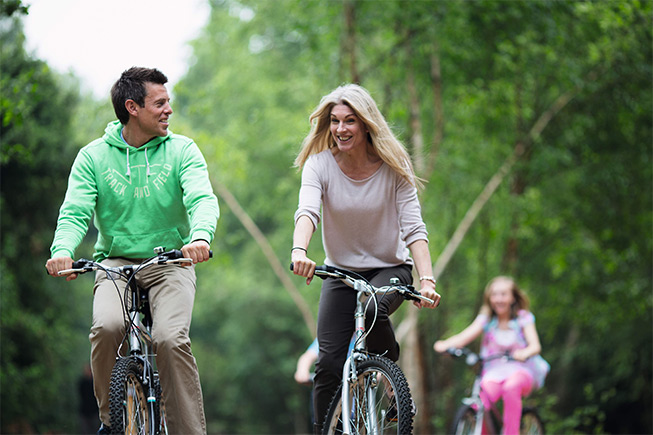 Location: Belton, Nr. Great Yarmouth
Best for: Gorleston Beach and a family holiday with toddlers
Haven Wild Duck always gets rave reviews, and it's not hard to see why. With amazing wildlife nestling round this woodland park, a stay at this site is always magical.
You can bike round the woodland trails, as little ones spot butterflies and hedgehogs. Surprise, surprise, there are also wild ducks to find! 
Only four miles from Gorleston Beach, it's as easy as pie getting to this beautiful sweep of golden sands. That's if you can draw yourself away from this fantastic Great Yarmouth park – with lots of family-friendly activities to get stuck into, you'll make wonderful holiday memories with your youngster that will stay with them for years. 
Facilities: After a busy day on the beach in Great Yarmouth, you can escape the crowds and return to this delightful woodland park and your unbeatable holiday home. With a range of accommodation, you can choose between classic caravans or luxury lodges so you're bound to be well rested and up for another day of holiday fun after a good night's sleep. The caravan park has heated indoor and outdoor swimming pools, play area and sports court. Little ones can learn about the surrounding wildlife at the Nature Rockz activities, and the whole family will enjoy the evening entertainment. 
3. Parkdean Resorts Cherry Tree
Location: Burgh Castle, Great Yarmouth
Best for: Traditional seaside delights at Great Yarmouth
Not only does this park consistently get great reviews for it's venues and friendly staff, it's also in the perfect place to enjoy both Great Yarmouth and Gorleston Beach. 
Great Yarmouth and it's pleasure beach have long been a firm favourite amongst UK holiday makers, and for good reason! You can't get much better than this seaside resort in Norfolk when it comes to enjoying the staples of a classic British holiday. With an impressive pier, plenty of places to get ice cream, and unbeatable fish 'n' chips,  you'll have many chances to treat your family during your stay. Just make sure to save yourself for a yummy dinner back at the caravan park. 
For even more great parks by the coast, why not check out the 7 Best Holiday Parks in Dorset? They do fish 'n' chips too, you know! 
Cherry Tree is perfect for families, and the caravan park runs kids clubs for little ones. Youngsters will love making new friends on their holiday, and you never have to worry about being the main source of entertainment.
Facilities: As well as the kids clubs, you'll have a hard job keeping children away from the adventure playground and indoor soft play area. With heated indoor and outdoor swimming pools, and the beach within easy reach, you can enjoy some family fun time whatever the weather. Go wild on the pirate themed crazy golf course or catch some spectacular evening entertainment. Gym bunnies will be pleased to hear there is a fitness suite onsite at the caravan park and a multi-sports court. Even the fussy ones will be satisfied when you eat at the park's restaurant, though you can always make use of the self-catering in your peaceful accommodation.
4. Haven Caister-on-Sea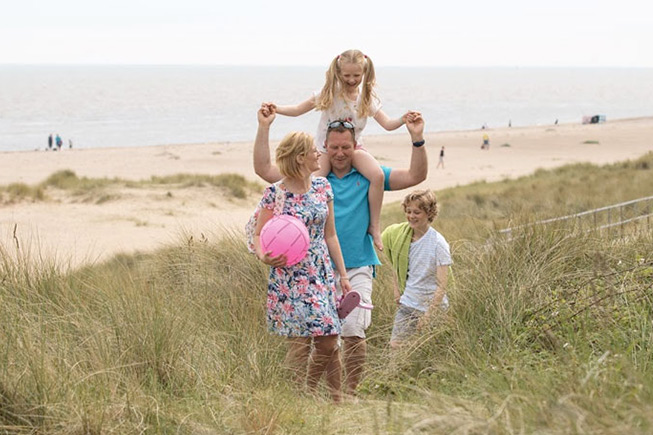 Location: Caister-on-Sea, Great Yarmouth
Best for: The charming village of Caister-on-Sea and onsite aerial adventures
Ever fancied yourself as a regular old Indiana Jones? Your dreams could come true on a holiday to this park in Norfolk. With an aerial adventure course (and mini version for little ones) you can swing through the trees and satisfy your inner daredevil. 
Caister-on-Sea is one of Norfolk's best kept secrets, and the miles of golden beach that border the park have kept families coming back to this lovely Great Yarmouth holiday park for years and years. The site has been open since 1906 and has more than earned its reputation as being one of the best caravan holiday parks in the area.
Facilities: You absolutely have to check out the brand new Adventure Village at this holiday park. With an adventure playground and entertainment stage, this is the place to be. On top of that, there is a heated indoor swimming pool with a multi-lane waterslide, crazy golf and an all-weather sports range. With three food & drink venues, you'll always have fun new options when it comes to choosing what to eat. 
5. Parkdean Resorts California Cliffs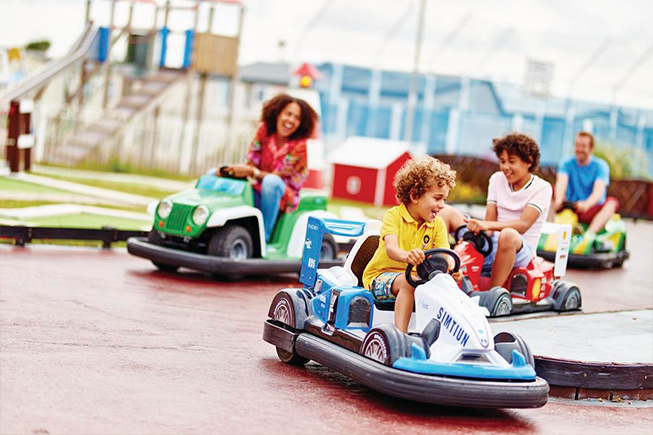 Location: Rottenstone Lane, Great Yarmouth
Best for: Great Yarmouth SEA LIFE centre
If you have any budding marine biologists in your family, or even just a little one with a wonder for the ocean, then you'll want to visit the SEA LIFE centre in Great Yarmouth.
One of the top attractions in Norfolk, the centre has an awesome ocean tunnel to walk through, where sharks and stingrays from around the world swim overhead. You'll feel as if you're walking along the bottom of the ocean, and it's bound to be a hit with the whole family from toddlers to teenagers.
Put what you've learnt to good practice at the holiday park, which has an outdoor and indoor swimming pool complex. There's even a twisting flume so you can slide like a dolphin down into the lovely heated water!
Facilities: As well as the outdoor and indoor swimming pool there's also direct beach access to the golden sands of Scratby Beach. This Norfolk park has crazy golf, a playground, and plenty of kids clubs to keep little ones occupied on their holidays. On top of the great bar & restaurant and takeaway to eat at, the site also boasts a Costa Coffee – perfect for those early mornings with the kids. With a range of accommodation, you'll be sure to find 'the one' when it comes to picking your perfect Great Yarmouth holiday home.
6. Haven Seashore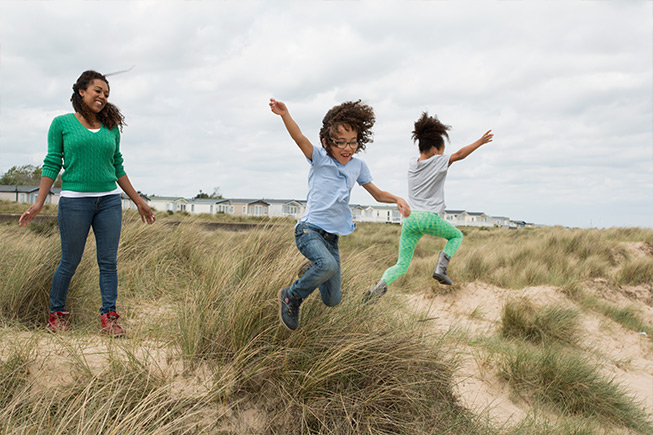 Location: North Denes, Great Yarmouth
Best for: Within walking distance of attractions at Great Yarmouth
This friendly holiday park in Norfolk is within walking distance of Great Yarmouth and its pleasure beach. There's also a road train which will take you into town and is a great activity in its own right! 
In Great Yarmouth you'll find plenty to see and do. We would definitely recommend taking a look at the Merrivale Model Village, where kids and adults alike will love spotting quaint scenes in the tiny world. There's also a garden railway, penny arcade and mini-golf course at Merrivale, so you could easily spend a whole afternoon there.
If your loved ones are golf mad, they'll be pleased to hear there's also crazy golf back at the park. Of course if you prefer to chill out on the beach instead, the caravan park has direct access. The beach is also a Site of Special Scientific interest, and you couldn't pick a much prettier spot to have a cheeky nap on.
Facilities: If you're keen to stay in a park with really good facilities in a great location, look no further. With plenty of brand new venues and activities, the park gives good game when it comes to keeping the fun alive. There's a superb indoor swimming pool complex – the Shore Water Park – that has two flumes, an aqua play area and a main pool. There are an impressive five food & drink venues for the family to eat out at, and of course all are within easy reach of your cosy accommodation so you could probably simply roll home if you're too full of good food…
7. Parkdean Resorts Breydon Water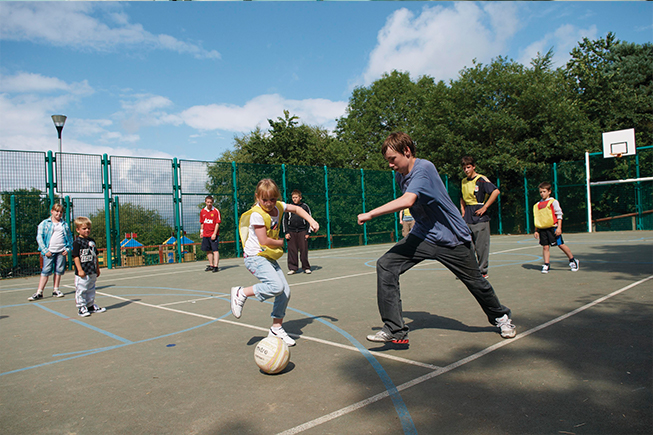 Location: Butt Lane, Great Yarmouth
Best for: Wonders of the Norfolk Broads
The Norfolk Broads are world famous, and it's easy to see why. Gentle canals carry charming narrow boats through the lush green countryside of the Broads. There are plenty of walking trails along the canal paths, so you can go on a holiday jaunt no matter what your ability. The Broads are the perfect setting to reconnect with nature and with your family, a walk can take you through pretty villages and past medieval buildings. Of course we would stop for a cream tea or two along the way, if we were you
After a wonderful day exploring the Norfolk Broads, it's only a short drive back to your family-friendly holiday park in Great Yarmouth. Whether you're staying in a classic caravan or a more luxurious holiday home, you'll have a comfortable oasis to come back to at the end of a jam-packed day.
Right next to the park is a Roman fort and also Gorleston Beach – which you should now be very familiar with! 
If you love getting outdoors on your holidays, have you considered a getaway to bonnie Scotland? You might just be surprised by one of these seaside resorts if you check out our list of the 9 Best Holiday Parks in Scotland…
Facilities: Live it up in style at this great Norfolk holiday park. Great Yarmouth and miles of Gorleston Beach are very near, but even closer are the park's fab swimming pools. With both an outdoor and indoor pool you'll have a splashing good time come rain or shine. You'll be well fed at the caravan site, with a great choice of food and drink. After partaking in some of the park's activities you can sit back and enjoy one of the spectacular evening shows.
8. Parkdean Resorts Summerfields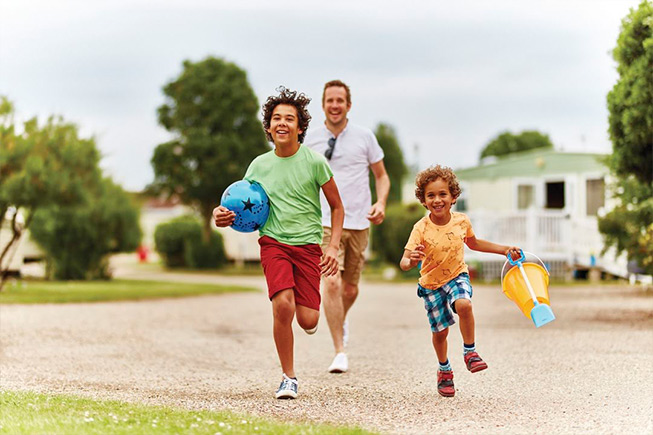 Location: Beach Road, Great Yarmouth
Best for: Visiting Norwich and fab kids clubs
We're sure you'll want to spend most of your time with your family on the beach, but if you do fancy venturing to a great city in Norfolk, the historic Norwich is reasonably near to this holiday park. Stroll through the beautiful streets as you visit the medieval cathedral or old Saxon marketplace. 
This Great Yarmouth holiday park is ideal for families with energetic little kids, as there are a plethora of things to get stuck into onsite. From kids clubs to a sports field, there's no shortage of ways to let off energy. 
Facilities: Whether you're looking for ace kids clubs or fab swimming pools, this is one caravan holiday park you need to check out. You can chill out and use the self-catering at your caravan, or treat yourself to dinner at the park's bar and restaurant. Just remember to save yourself for some delish fish 'n' chips on a Norfolk beach as well!
9. Parkdean Resorts Vauxhall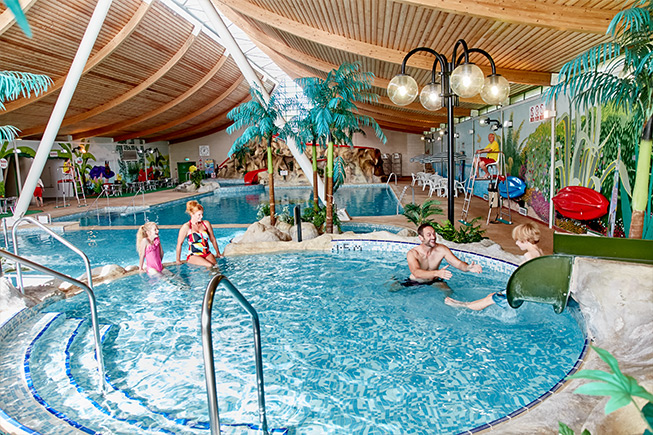 Location: Acle New Road, Great Yarmouth
Best for: Family fun at the onsite waterpark
Vauxhall Holiday Park boasts one of the largest water parks in Norfolk. Swap the local sandy beach for the indoor heated Tropical Water World, complete with slides, fountains and a special toddler area for little ones. 
In fact this is one of the best holiday parks in Yarmouth for families with younger kids – as well as a treehouse adventure playground there's also a wet outdoor play area and an indoor soft play area. 
Vauxhall Holiday Park has direct beach access and is within easy reach of all the delights of Great Yarmouth.
Facilities: On top of all these smashing Vauxhall Holiday Park attractions, there's a gym, sauna and multi-sports court. With a bar & restaurant as well as a takeaway onsite, there's also a choice of caravans to pick from – save your money for holiday treats or indulge yourself and book a luxury lodge. 
Your Perfect Holiday Park Awaits 
Norfolk is full of areas of stunning natural beauty, historic towns, and epic beaches – so if we were you we would snap up one of these caravan parks near Great Yarmouth asap!
Though if you want to see what else is out there, we don't blame you. Luckily we have plenty of caravan parks to choose from, so you're guaranteed to find the perfect one for you. Why not take a look at our roundup of the best holiday parks in England? You never know, you might find the right park somewhere you'd never considered before. With great parks across the UK, your next holiday could only be a few clicks away.