Dorset is a popular destination for a family holiday, and it is easy to explain why. This county boasts some of the most beautiful coastlines in England, if not the world! You probably guessed it; we are referring to the Jurassic Coast.
This area of coastline is a UNESCO World Heritage site (the only one in England!) – revered for its importance to geologists and palaeontologists, for its fossils, rocks and landforms. What is even more amazing is that this area is accessible to tourists and you can even go fossil hunting yourself here – a perfect holiday activity for kids.
A notable landform along the Jurassic coastline in Dorset is jaw-droppingly beautiful Durdle Door – a natural arch of limestone stretching across the water just offshore of a sandy cove. Here you can park near the cove and look down onto Durdle Door from the top of the high cliffs surrounding the bay with an ice-cream, or walk down the steep cliffside and onto the beach below.
We believe that holiday parks are one of the finest places you can choose to reside with family for a break in Dorset. Holiday parks offer holiday homes from home with a wide range of accommodation options from self-catering to half-board, with some of the most competitive prices you can find for a perfect holiday home near some of the most prime locations in the country. We have read all the reviews and scoured Tripadvisor for you to show what the greatest Dorset attractions are near to all these parks.
Whether you've got kids or a dog, holiday parks can cater for you and provide perfect accommodation. On this list you'll mostly find caravan parks, where you can hire a comfortable caravan for the week – however, holiday parks also often have a selection of touring and camping pitches, glamping safari tents, luxury lodges, holiday cottage and apartments on offer, offering luxury, accessibility and heaps of amenities without a heavy price tag.
So if you're planning a vacation in Dorset, look no further! Read on to discover the best Dorset holiday parks Breakfree Holidays has to offer.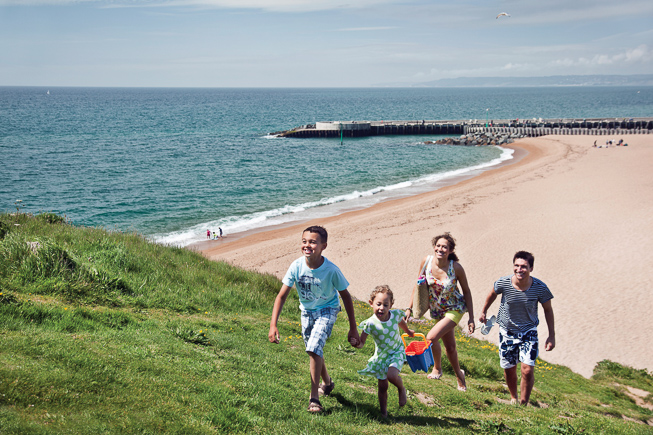 1. Parkdean Resorts West Bay
Location – Bridport, Dorset
Best for – Fossil hunting on the Jurassic Coastline and Lyme Regis
This holiday park is situated close to the town of Bridport on the Jurassic coast of Dorset; only a short walk away from West Bay Beach. Just along from the park, you'll see the stunning sandstone cliffs that form part of the Dorset Jurassic Coast World Heritage Site, a place that you may recognise from the tv drama Broadchurch. This is a great place to take the children fossil hunting and enjoy some quality family time by the sea.
If you want to head to a pretty Dorset seaside town for the day, then Lyme Regis is only a short drive away from this part of the Jurassic Coast. Here there are plenty of events, eateries and local cultural attractions.
Parkdean's West Bay Holiday Park in Dorset has a wide range of holiday accommodation options, including options suitable for those who want to bring dogs. There are the usual caravans and lodges you'd expect to find, as well as pitches for tents and tourers. There are even some brand new glamping options in the form of luxury safari tents, complete with their own bathrooms.
Facilities
Here there are plenty of on-site activities to entertain the whole family. There are a variety of kid's clubs, a nature trail and an adventure play area. You'll also find an indoor swimming pool with a flume and a separate swimming pool for toddlers with a slide. Nearby you can hire bikes from Bridport Cycles if you want to explore the local area without taking the car. There is so much to do here; you'll want to be here more than just a week to fit it all in!
Find out more about Parkdean Resorts West Bay Holiday Park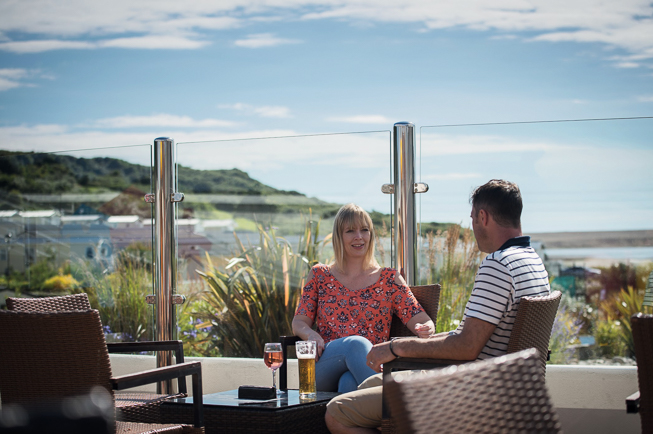 2. Haven Littlesea
Location – Weymouth, Dorset
Best for – Visiting Chesil Beach and walking the South West Coast Path
Haven are known for having caravan holiday parks in some fantastic locations, and as per usual, this park in Dorset doesn't disappoint. It lies next to a section of the South West Coast Path, offering magnificent sea views and is close to the seaside town of Weymouth, which is less than 15 minutes away by car and is even walkable in 45 minutes.
Here you'll be able to enjoy its lively shops and restaurants, its Blue Flag award-winning beach and visit Nothe Fort. Dorset is also home to the famous Chesil Beach, which is also only a 15-minute drive away from the park or a long hike along the South West Coast Path. This unusual stretch of shingle beach is one of Dorset's most iconic natural landmarks, back by tidal lagoon separating it from the mainland.
Facilities
On-site there are heated indoor and outdoor swimming pools, an adventure golf course and a multi-sports area for the whole family to enjoy. Also, for kids, there are play areas, amusements and Nature Rockz – a selection of additional activities that are focussed on connecting kids with nature and helping them learn about the outdoors. Please note that some activities are not included in the price of your holiday.
Find out more about Have Littlesea Holiday Park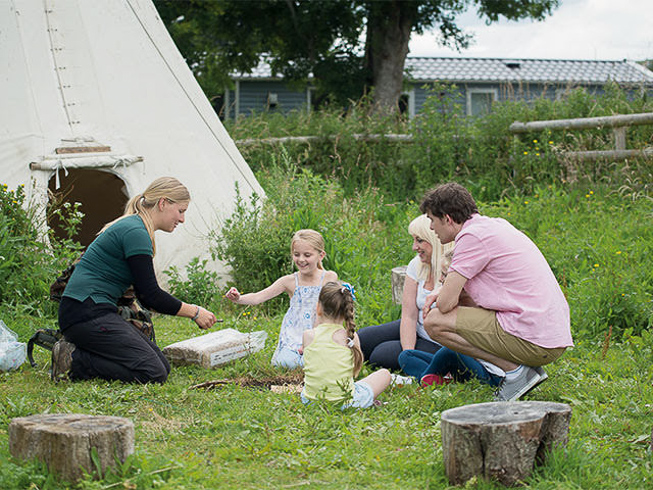 3. Haven Seaview
Location – Preston, Weymouth, Dorset
Best for – If you prefer a smaller, quieter holiday park and for visiting Lulworth Cove
One of Haven's smallest caravan holiday parks, Seaview is a more relaxing place to spend a week on the Dorset coast. It is perched upon a hill; a fifteen-minute wander away from beautiful Bowleaze Cove, where you can enjoy swimming and relaxing walks along the clifftop.
Here you are only a short drive away from one of the most stunning and popular places to visit in Dorset – Lulworth Cove. This is a fantastic place to try a variety of watersports and to explore the cove's interesting geological features and its beautiful sandy beach.
Facilities
At the holiday park, there are both heated indoor and outdoor pools, a sports field, a Nature Rockz programme of outdoor and nature activities for children and plenty of play areas.
Find out more about Haven Seaview Holiday Park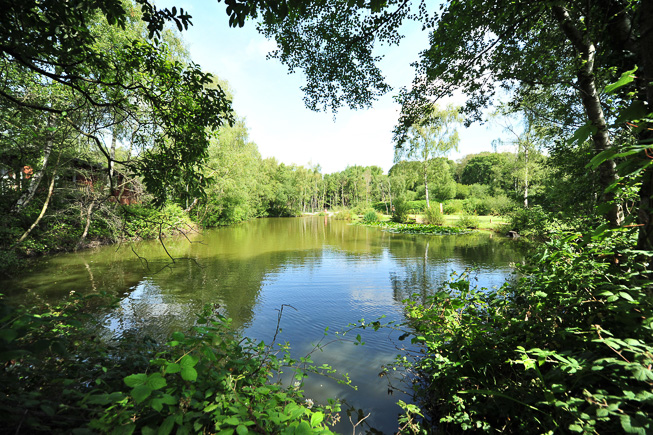 4. Parkdean Resorts Warmwell
Location –  Dorchester, Nr. Weymouth, Dorset
Best for – Outdoorsy fun and local family activities
This is one of the most choice Dorset holiday parks for active families with children, who enjoy trying lots of different activities as part of their perfect holiday. The park is set among the trees about a 25-minute drive away from the beach, and here you'll be able to try fishing, skiing at the 110-metre ski-slope, bowling, archery and mountain biking, all as a family.
When you've exhausted all there is to do at the park itself; you can venture to the historic town of Dorchester for the day, or perhaps visit the monkeys at Monkey World, before heading back to your cosy caravan, lodge or chalet.
Facilities
In addition to the activities mentioned above, this park also has a swimming pool with a flume and wave machine, an adventure playground, giant soft play area for younger kids, an alpine themed bar and several food outlets.
Find out more about Parkdean Resorts Warmwell Holiday Park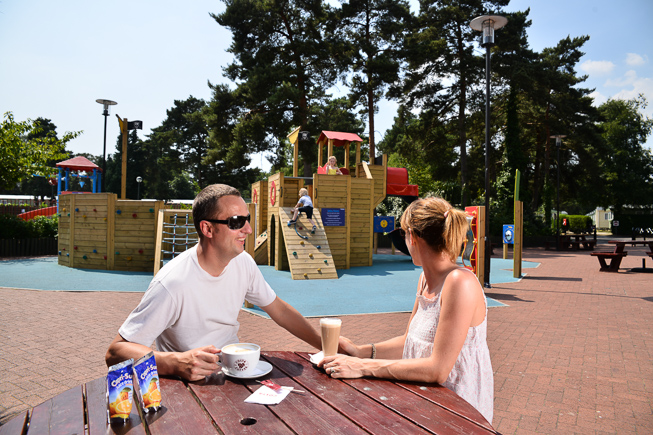 5. Parkdean Resorts Sandford
Location – Holton Heath, Poole, Dorset
Best for – Visting Bournemouth and Brownsea Island
Parkdean Resorts Sandford is in Holton Heath in Poole, Dorset; less than half an hour away by car from the lively town of Bournemouth, which makes for a great seaside day out for the family. It also takes the same amount of time to drive to Poole Harbour, where you can get a ferry across the beautiful Brownsea Island – which is the only place you can spot our mush loved but threatened Red Squirrel. The island has some fantastic walks, bird hides, a museum and cafes selling delicious lunches, good for a visit at any time of year.
This park is a 30-minute drive to the nearest beach and offers a wide range of family-friendly and pet-friendly caravans. There are also plenty of touring pitches for tents, motorhomes and campervans. If you are looking for a little more luxury, you can book one of this Dorset holiday parks gorgeous lodges, complete with hot tub!
Facilities
Facilities here include heated indoor and outdoor swimming pools, an 18-hole golf course, wildlife nature trail, play areas and evening entertainment.
Find out more about Parkdean Resorts Sandford Holiday Park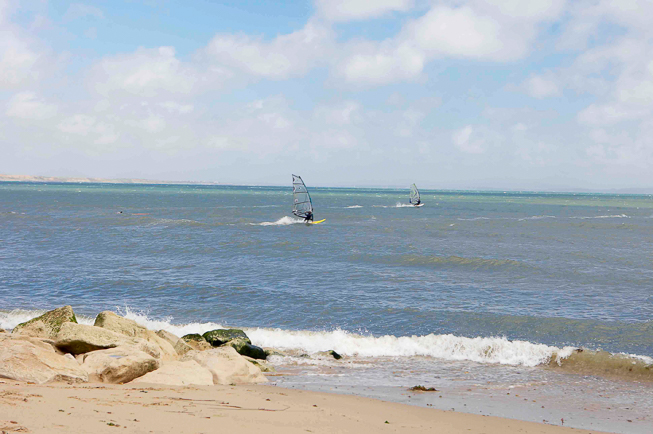 6. Park Holidays UK Sandhills
Location – Mudeford, Christchurch, Dorset
Best for – Relaxing walks and sea views
This small Park Holidays resort is one of our favourite Dorset holiday parks – it even made it onto our list of the best holiday parks in the UK. We love this park because it is a small family holiday park with a great selection of accommodation options (lodges, caravans and apartments) and good connections to some of the most fun sightseeing places in Dorset (and Hampshire too!). Notably, Bournemouth in under 30 minutes by car with good traffic conditions and also The Newforest National Park.
Although there is not a huge roster of activities on-site, the park is well located (near to Christchurch Harbour) for local Dorset attractions such as the Quomps Splashpark and Adventure Wonderland. Or there is the local golf club and castle for less energetic fun.
Facilities
Here there is a heated indoor leisure swimming pool, adventure playground and a family bar.
Find out more about Park Holidays UK Sandhills Holiday Park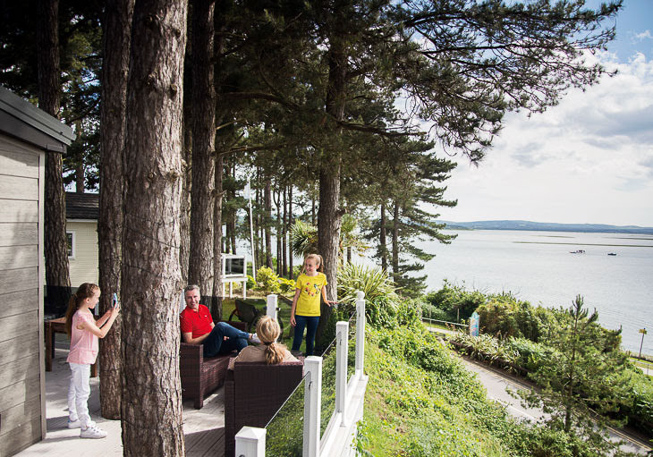 7. Haven Rockley Park
Location – Hamworthy, Nr. Poole, Dorset
Best for – Getting back to nature, watersports and visiting Poole
This park is only 2.8 miles from pretty Poole and its surrounding nature reserves, where any wildlife enthusiasts in the family will enjoy spotting rare birds and mammals. Here you'll also only 8 miles away from the famous Sandbanks Beach and Poole Harbour, where you can get the ferry across to Brownsea Island.
As with most of the caravan parks on this list, you can choose an option to suit the price you want to pay as there are several different standards of caravans available to hire. Also at this park, you can stay in a cosy pod or lodge.
If you are bored of the pool and have been wanting to try windsurfing, sailing, paddleboarding or kayaking, then this is a great park to choose for a fantastic Dorset holiday with children, as there is an on-site facility that can give lessons to the whole family.
Facilities
This caravan park has an outdoor pool that is linked to the indoor pool by a fun flume ride. There are also watersports lessons available (for prices click below). For adults, there is a selection of spa treatments you can get for some luxury relaxation.
Find out more about Haven Rockley Park Holiday Park
Thank you for reading this list of what we think are the finest Dorset holiday parks. We hope that you have found a great place to stay for a perfect week-long holiday in Dorset, whether you want to explore the Jurassic coastline or relax on a sandy beach for a whole week. To look up prices or read reviews of all the holiday parks listed here, just click the link below each one and search for your ideal dates. You'll also find more fantastic holiday inspiration on our blog. We hope you have a great holiday!