Holiday Parks have long been one of our nations favourite ways to enjoy a staycation and explore a new area of the country, and with plenty of cheap holiday parks in the UK – it's easy to understand why. They create a safe oasis for families with little ones, have an in-built community vibe with heaps of holiday atmosphere, and are one of the most convenient and stress-free options for holiday accommodation you can find.
At Breakfree Holidays, we've made looking for the perfect family getaway even more straightforward, by creating a list of the 15 finest family-friendly and best holiday parks UK soil can offer, across England, Scotland and Wales. From 5-star holiday parks in UK inland beauty spots, only a short drive away from a blue-flag beach, to award-winning parks nestled along the iconic coastlines of Devon and Cornwall. Here you'll also find some of the best budget UK holiday parks you can find, with many budget-friendly accommodation and entertainment options to choose from.
Wherever in the UK that you are planning to have your next family adventure, and whether you're looking for a relaxing lodge with a hot tub or a family holiday next to an outdoor pool, you'll find only the most desirable family holiday parks in the UK below.
15 Best Holiday Parks In the UK (updated for 2021)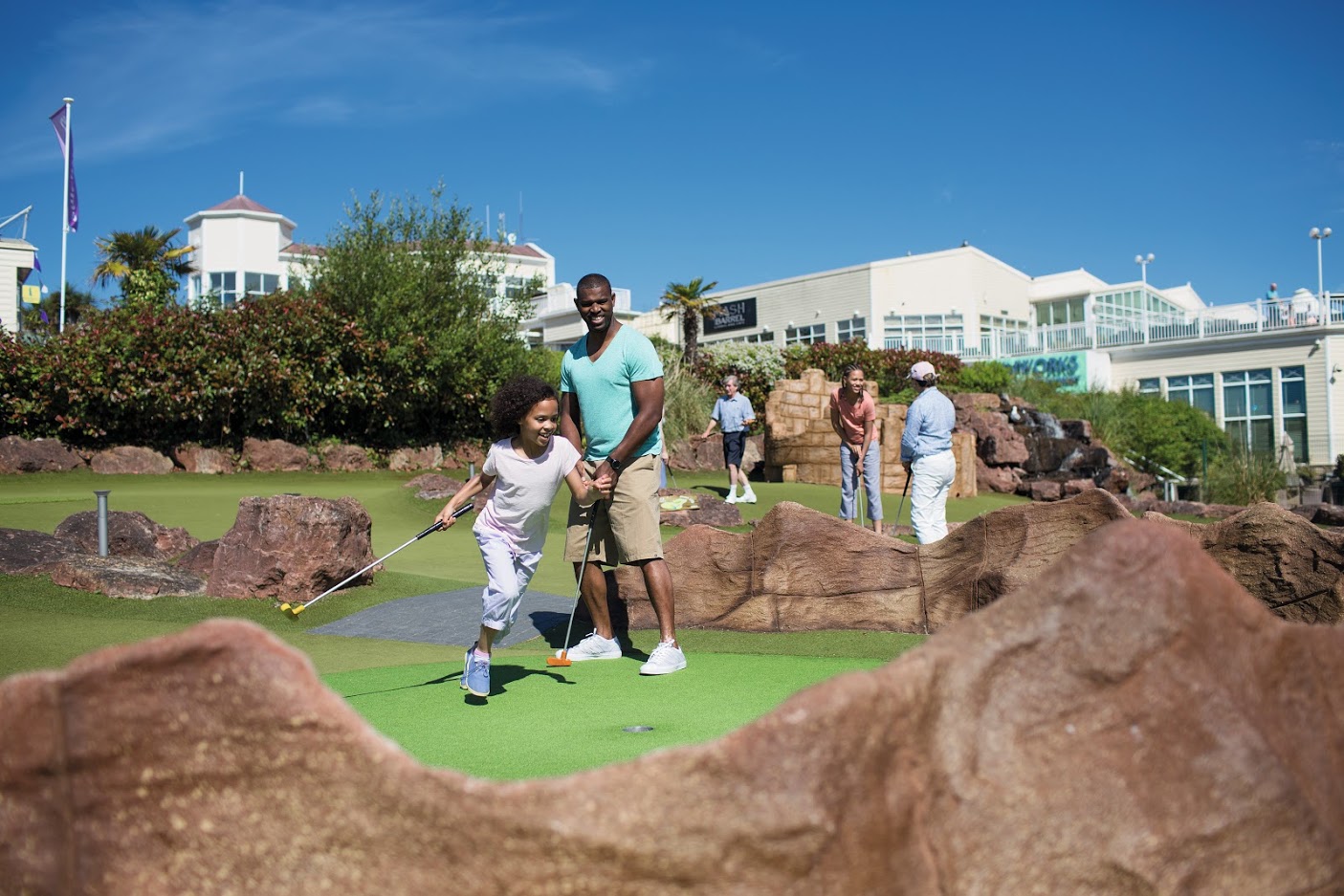 1. Haven Devon Cliffs
Location – Exmouth, Devon, England
Best for – Panoramic sea views and visiting Dartmoor
This Holiday Park is perfect for a seaside break with your family. It is situated next to the Blue Flag award-winning Sandy Bay Beach, perched up high on the rust-coloured cliffs, iconic to the Devonshire coastline.
One of the best haven parks, it boasts enough facilities to keep everyone entertained before you've even thought about exploring – With three outdoor play areas for the kids, a nature trail, climbing wall and an ariel adventure course. If rain stops play outdoors, then there are two entertainment venues, a bowling alley and an indoor pool, so no matter what the weather, you can enjoy every moment.
But of course, you will likely want to venture out and explore away from the holiday park. Devon has plenty of beautiful seaside towns to visit, such as Torquay and Paignton; great places to stop for a famous Devon cream tea. And with many of the top 10 attractions in the county only a short drive, you'll have plenty to see and do here.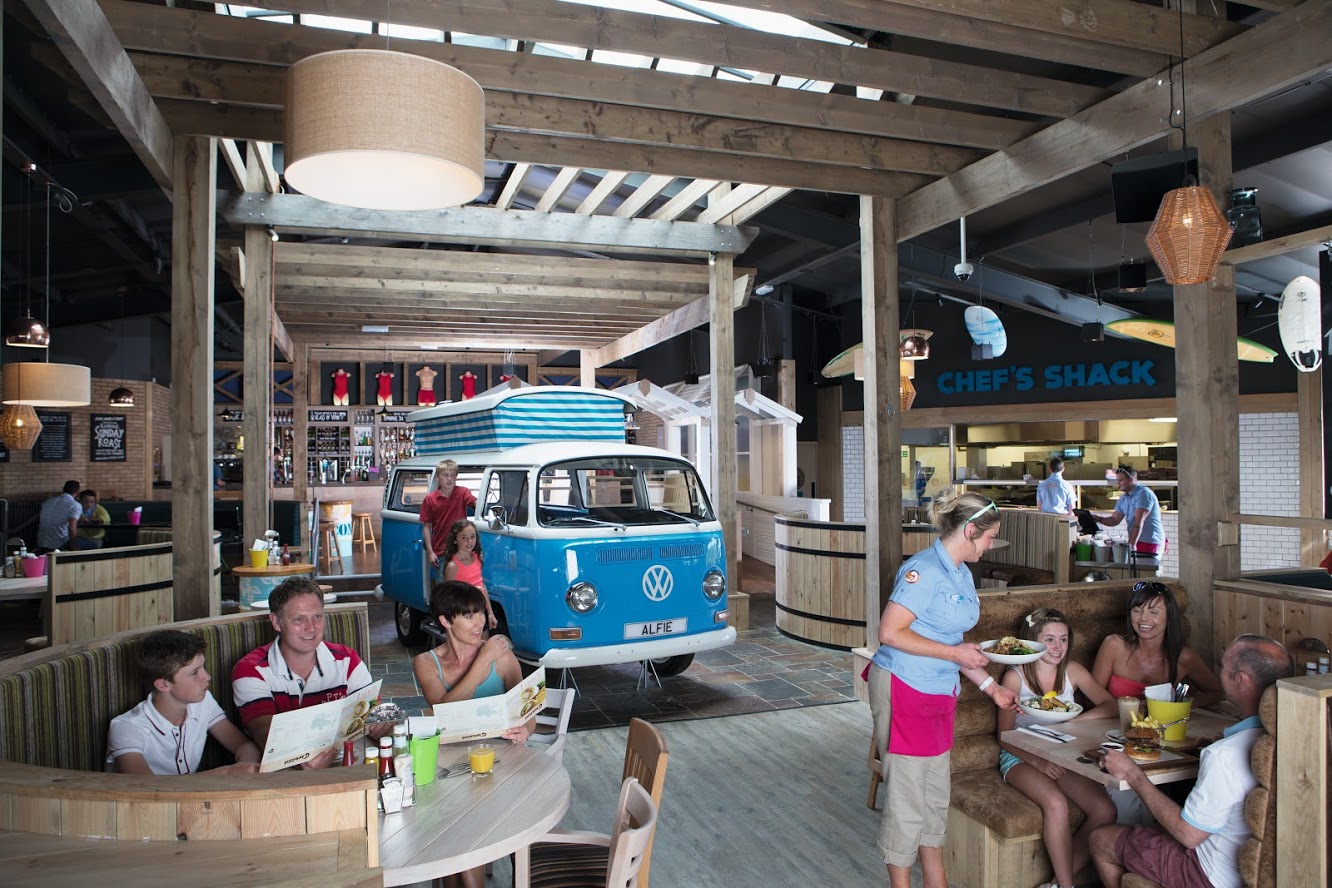 2. Haven Perran Sands
Location – Perranporth, Cornwall, England.
Best for – All-year-round dog walks on the beach and learning to surf the waves
With its beautifully furnished chalets, caravans and beach houses (complete with hot tub!) as well as glamping options such as yurts, geo-domes and safari tents, there is a vast range of accommodation at this popular Cornwall holiday park, catering for every taste and budget.
With an on-site surfing school, this is an excellent choice for anyone wanting to try this most Cornish of activities. You can have a morning of adventure at the beach and then take a stroll back to your cosy abode to rinse the salt out of your hair before having a well-earned bite to eat at one of its six food and drink venues.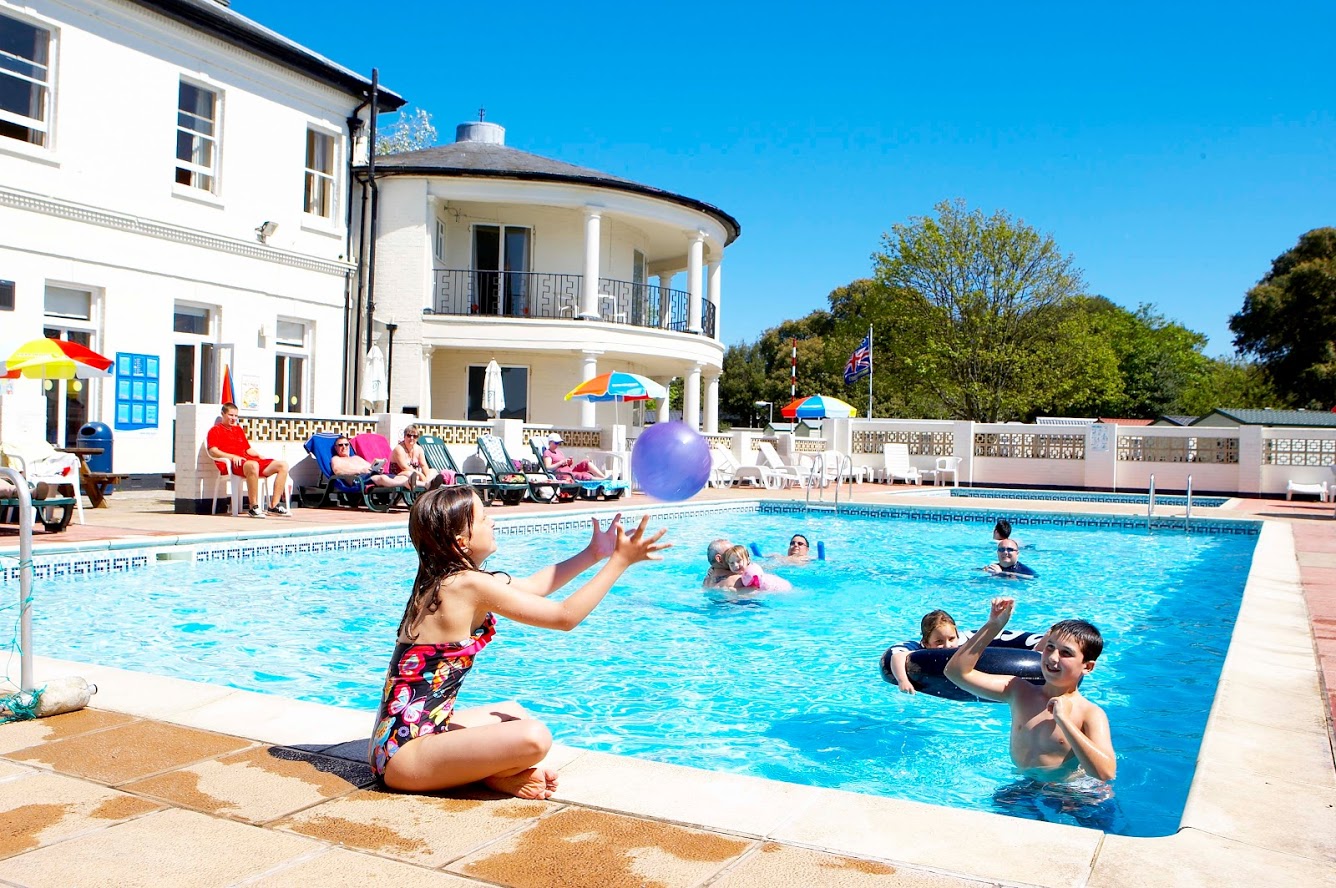 3. Park Holidays UK Sandhills
Location – Mudeford, Dorset, England
Best for – Peaceful family days by the beach and visiting the New Forest National Park
Sandhills is a smaller park than most others on this list, making it the right choice for a quiet and tranquil beach holiday. Choose from luxury lodges and apartments or stay in one of the best static caravan parks UK wide. You can truly escape the hustle and bustle of everyday life here and spend as much time as you please wandering along the promenade, watching the waves roll in.
It may not have a ski-slope like Warmwell Holiday Park, but it does have all the usual facilities you'd expect to find. On-site there is a designated children's pool in addition to the main outdoor pool, an adventure play area for the kids and a family bar. If you fancy a change of scenery, you are less than a 30-minute drive from the bright lights and buzz of Bournemouth, and both the New Forest or the Steamer Point Nature Reserve are only a short drive away.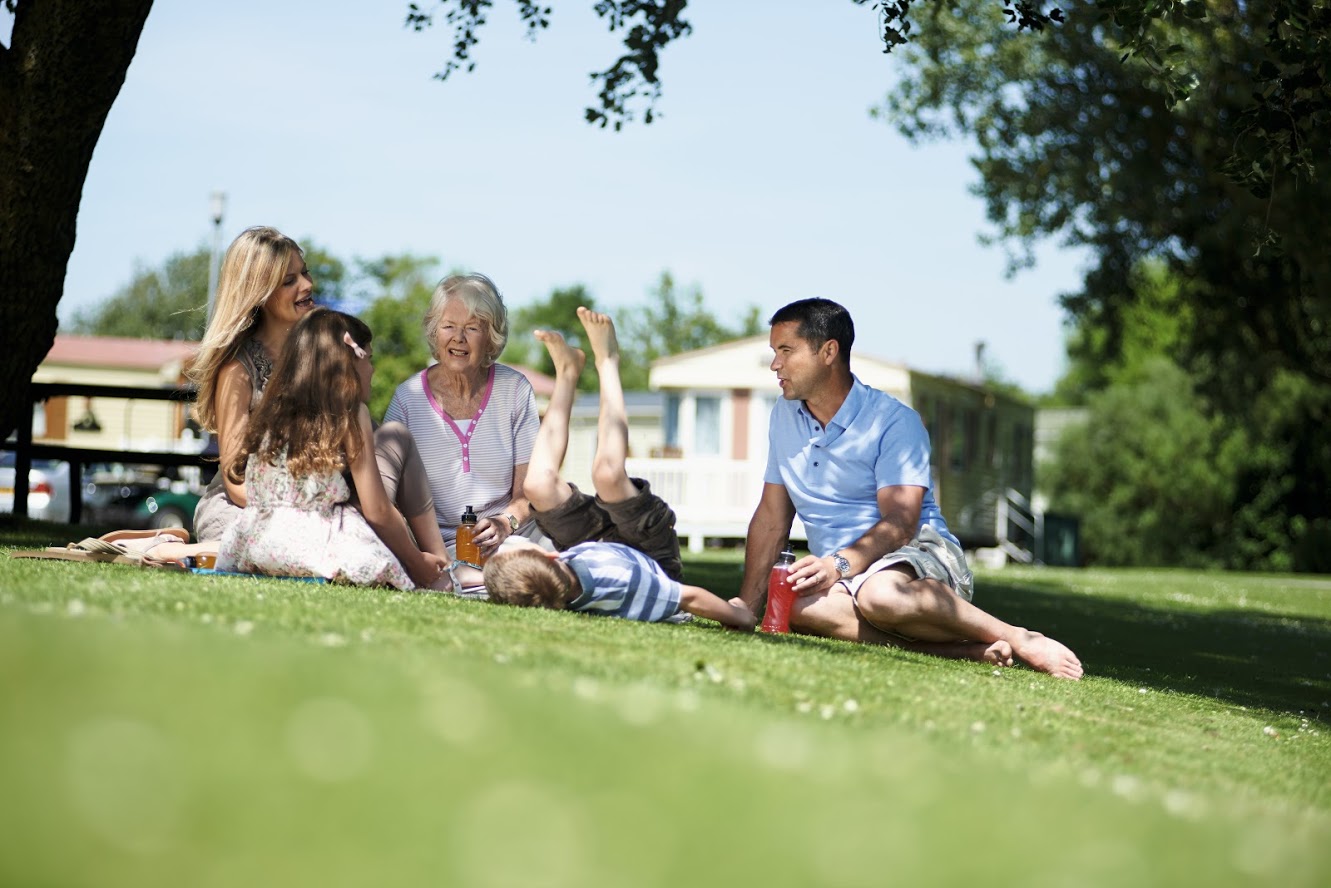 4. Haven Burnham-on-Sea
Location – Burnham-on-Sea, Somerset, England
Best for – Fishing lakes and visiting the world-famous Cheddar Gorge
Burnham-on-Sea was once a small fishing village, but it has since grown to become one of the most well-loved holiday resorts in the county. Fishing is still very much part of the attraction. Haven Burham-on-Sea is a perfect place for anglers to relax, with its own Match Fishing Lake and Coarse Fishing Lake.
If you think fishing is boring, don't worry – there is no chance of boredom here. This is one of the best kids caravan parks with an abundance of family activities in reserve for guests; you can make a holiday of adventure just ticking each off your list. There's a boating lake, bungee trampolines, water flume, sports court, crazy golf, to name only a few. Not content to stay within park boundaries? Venture to Cheddar Gorge, for the most awe-inspiring views in Somerset.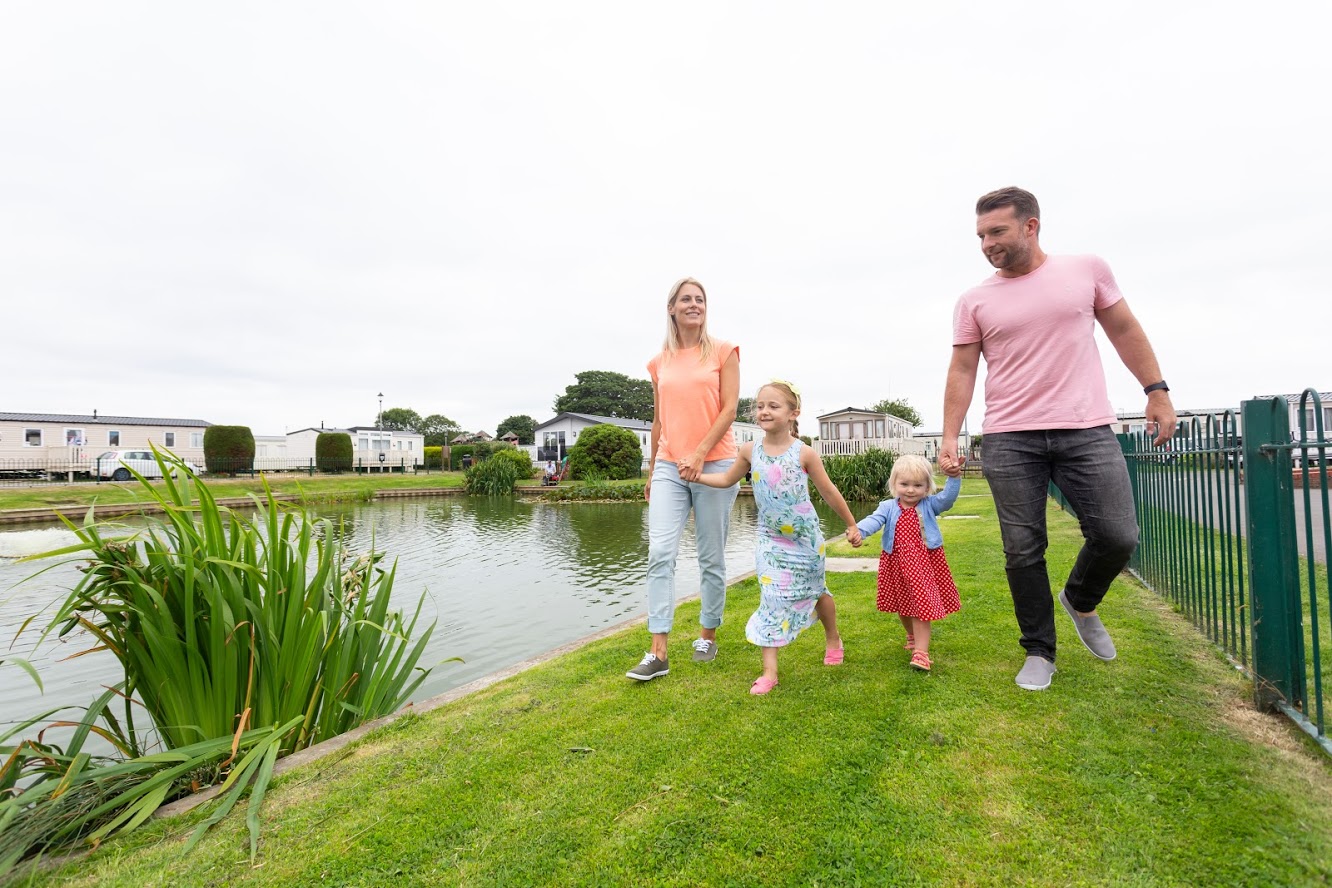 5. Parkdean Resorts Sunnydale
Location – Louth, Lincolnshire, England
Best for – Local family-friendly attractions and getting close to nature with the kids
If you're aiming to get to know Lincolnshire better this year, choose our number 5 holiday park, Parkdean Resorts Sunnydale as your base. It is right next to the Saltfleetby-Theddlethorpe Dunes National Nature Reserve and only a 28-minutes away from the Lincolnshire Wolds, making it a fantastic location from which to go bird-watching, walking and even fishing – either at the on-site lake or from the beach.
With all the facilities you'd expect, such as kids clubs, an indoor swimming pool, amusement arcade, entertainment venue and a soft play area for the little ones, there is plenty to do on-site. However, if you fancy exploring the local area, you can find even more fun nearby. At Rushmoor Country Park you can get up close to a variety of animals, from birds of prey to farm animals and small furries. There's also the opportunity to try horse-riding at Brook House Farm, allowing you to enjoy the local Area of Outstanding Natural Beauty on horse-back, along one of the many bridle-paths.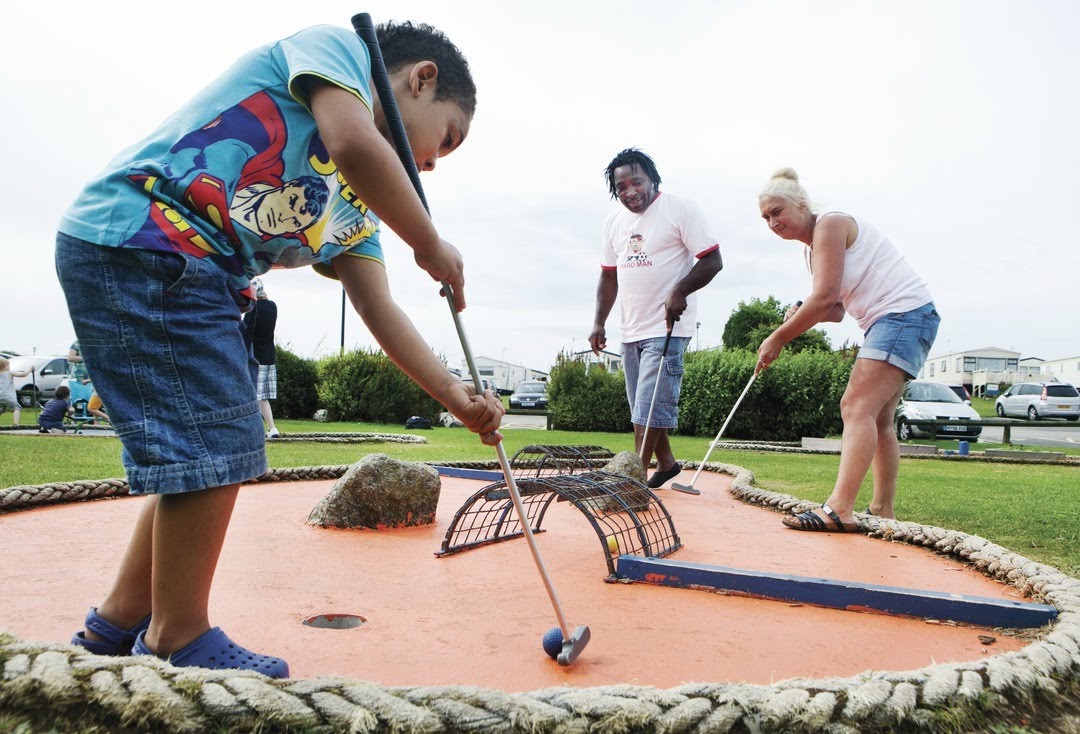 6. Parkdean Resorts Cayton Bay
Location – Scarborough, Yorkshire, England
Best for – Exploring the North York Moors and fun family days by the sea
This family focussed park is right next to Cayton Bay; where you'll find a lovely crescent-shaped beach with golden sands nestled among grassy sea cliffs, giving it a secluded feel, despite it being just down the road from lively Scarborough. In this well-loved holiday town, you'll also find a beach-side funfair, sea-life centre and Japanese garden, giving you and the kids plenty do see and do here. Back at the caravan park, you'll find plenty of other things to keep everyone entertained – there's an indoor swimming pool with splash zone and play areas for the little ones, including soft play for younger babies and toddlers.
Cayton Bay Holiday Park is also perfectly located for exploring the North York Moors. You can take in the heather topped hills and dry stone walls crisscrossing the landscape from the comfort of a steam train, or on foot from one of the many well-marked footpaths.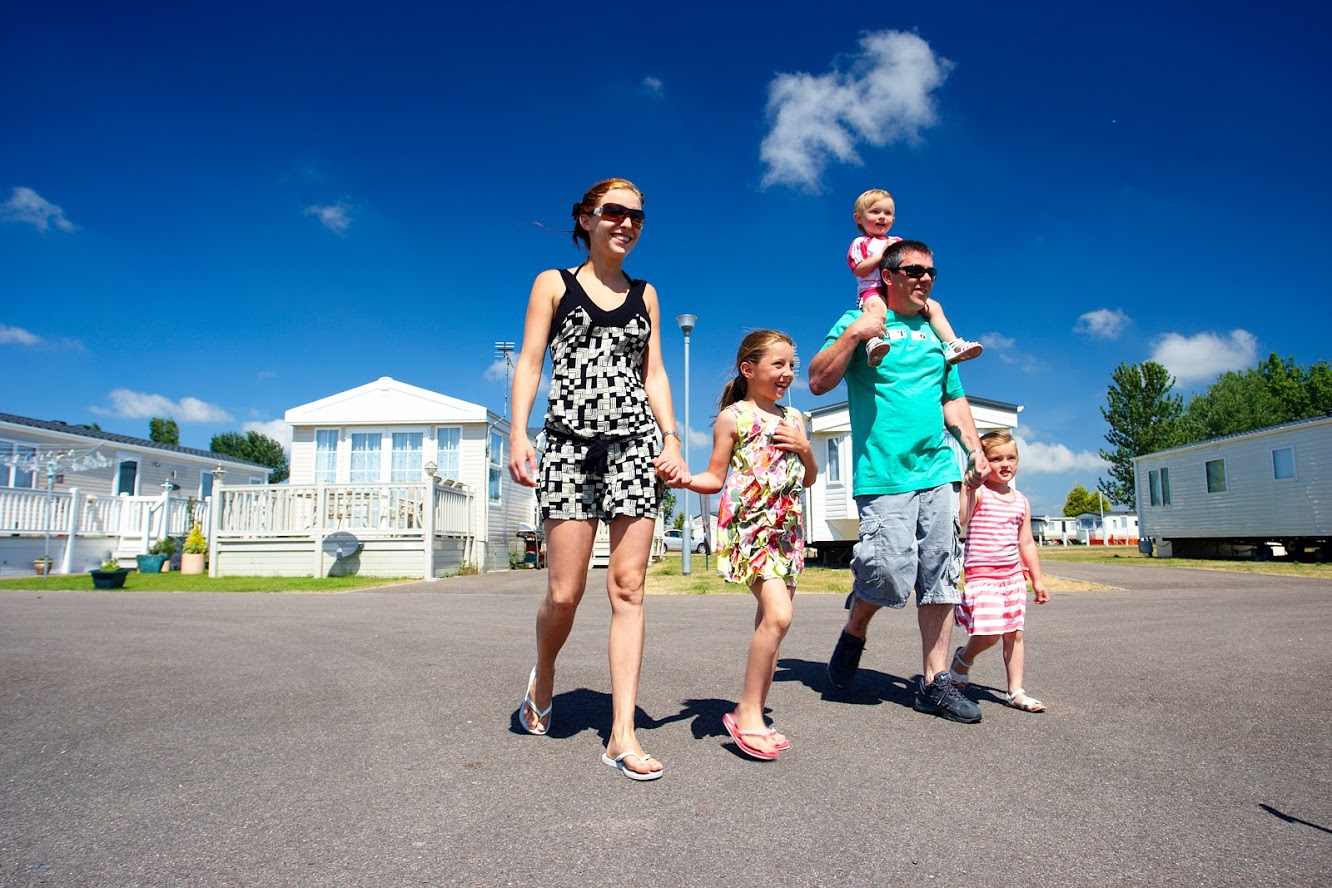 7. Park Holidays UK Seaview
Location – Whitstable, Kent, England
Best for – Fish and chips, oysters and quirky independent shops
This holiday park sits between two of Kent's most popular seaside towns – Herne Bay and Whitstable. In Herne Bay, you'll find family-friendly amusements, stunning sunsets over the water and an operating pier complete with food vendors and a small covered market with independent makers selling their crafts.
The park has all the facilities you need for a comfortable family holiday on the Kent coast, including a restaurant and heated outdoor leisure pool. Here, you'll be only a short drive or leisurely hours walk from Whitstable; a southern contender for the UK's most delicious fish and chips, as well as a great place to try oysters, and perhaps all seafood. This small, quirky seaside town is renowned for its gastronomical delights and is home to a member of Kent's three Michelin Star eateries – The Sportsman, if you want to give yourself an extra special treat.
Whitstable is also on the commuter train line to London Victoria, so if you want to explore the capital city during your break, choose this holiday park. London needs very little in the way introduction, famous for its shopping, theatres, restaurants, museums, galleries and tourist attractions, it's well worth a visit.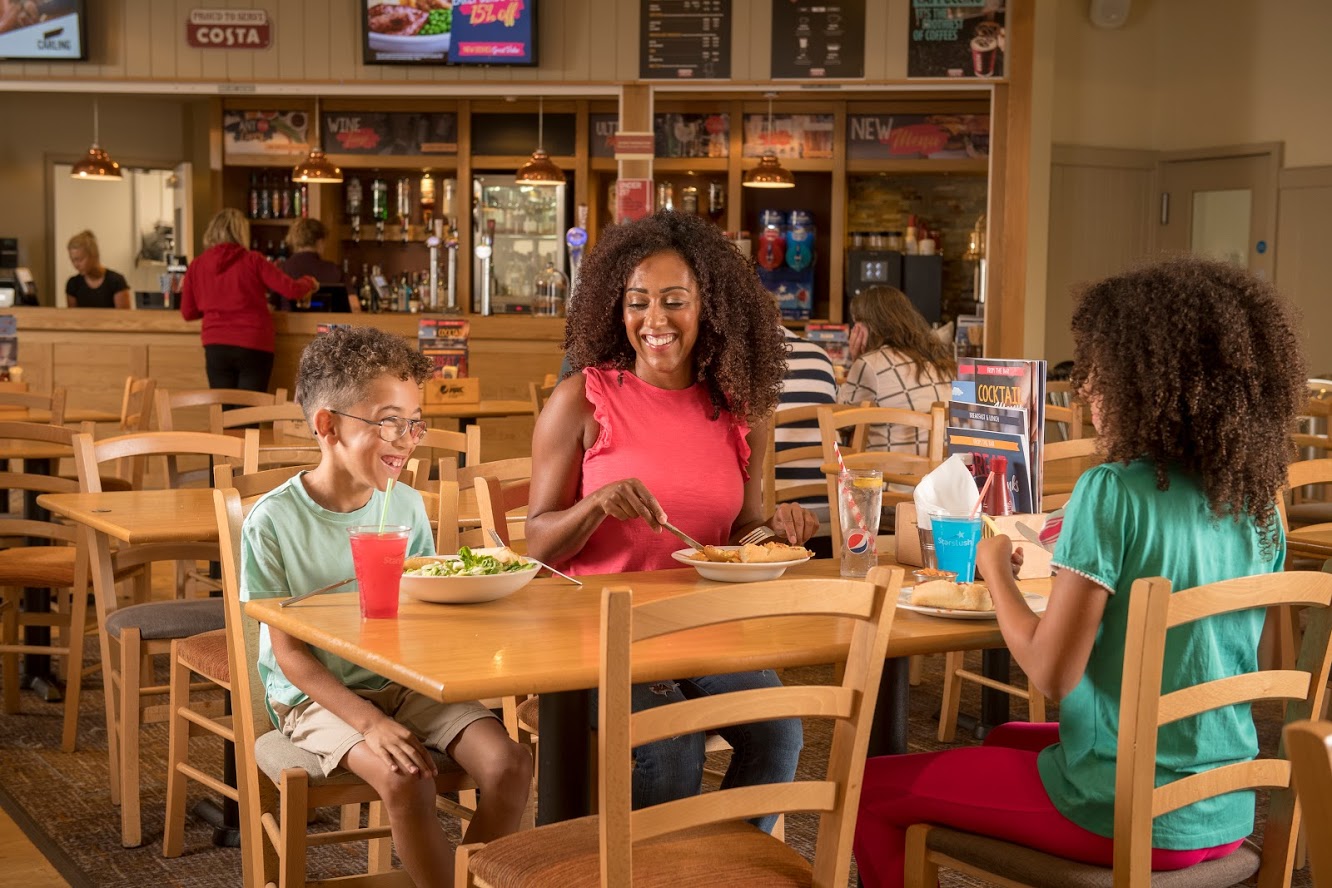 8. Parkdean Resorts Regent Bay
Location – Morecambe, Lancashire, England
Best for – Outdoor activities and the mountain views of the Lake District
This holiday park is the one to stay at for visiting England's most loved national park. The Lake District is high on everyone's wish list, with its wild mountain scenery and expansive lakeside views – and here you truly are spoilt for choice when it comes to family-friendly activities. Parkdean Resorts Regent Bay is only 25 minutes away from the park boundary, with Windemere easily accessible by car.
For days when you want to find fun closer to your home for the week, you can walk to Morecambe Bay in even less time. Here you'll find water sports and outdoor activities to try such as sailing, windsurfing, horse-riding and kite surfing, before heading back to the holiday park for some time by the pool or a bite to eat in the restaurant.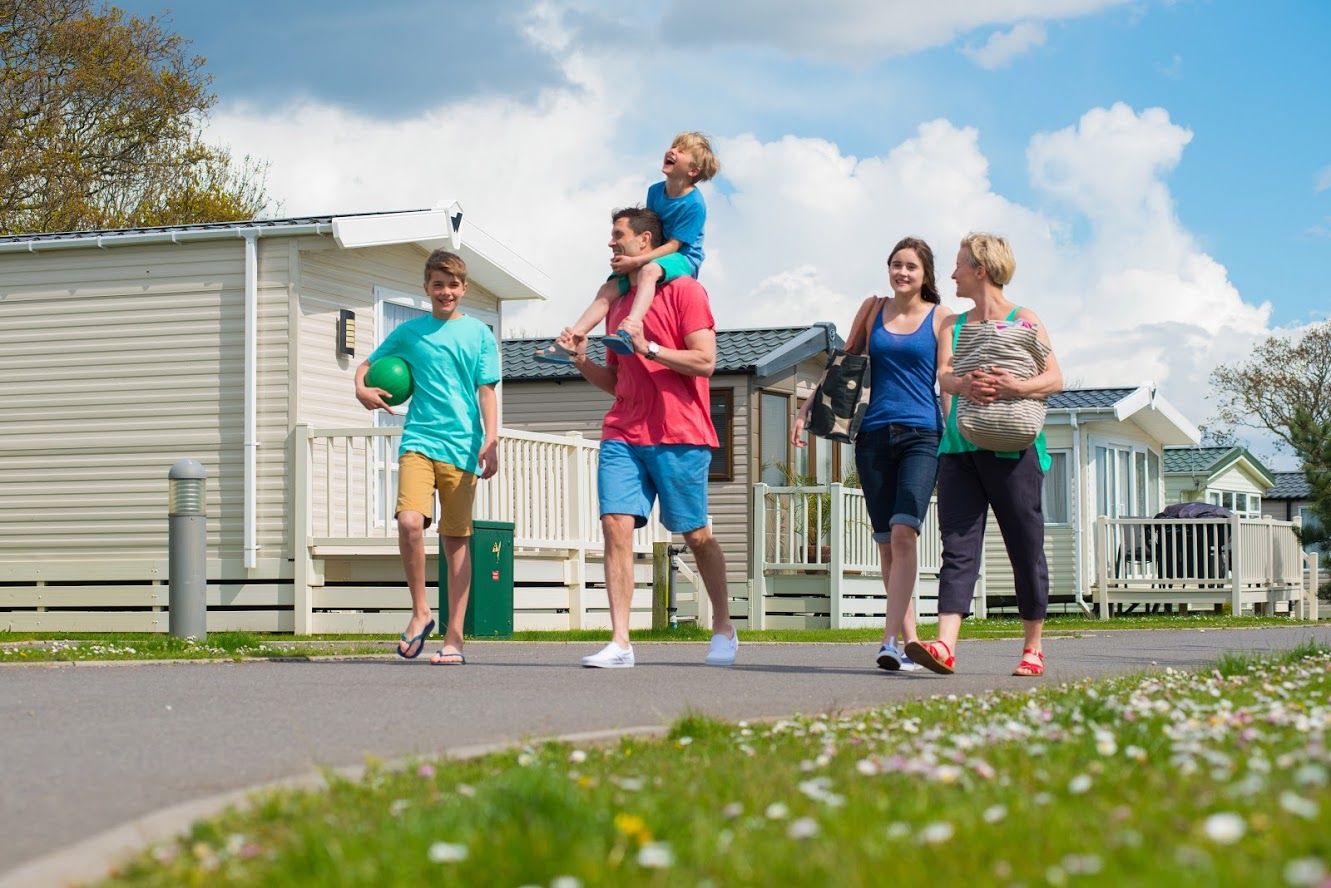 9. Parkdean Resorts Hayling Island
Location – Hayling Island, Hampshire, England
Best for – Visting the Isle of Wight, The New Forest and the South Downs
This quaint holiday park situated on Hayling Island, just off the coast near Portsmouth, is ideally located for visiting three of the South's top places for family days out. It is less than an hour drive from the ferry to The Isle of Wight and the edges of both the New Forest and the South Downs, and from the cities of Portsmouth, Southsea and Southampton which have plenty of galleries, museums and shops.
However, you can leave the car parked for the whole week if you want, as this holiday park is within walking distance to a blue flag beach, golf course, picturesque coastal paths and more. There are indoor and outdoor swimming pools, an adventure playground and even a gym, so plenty to do for adults and kids alike.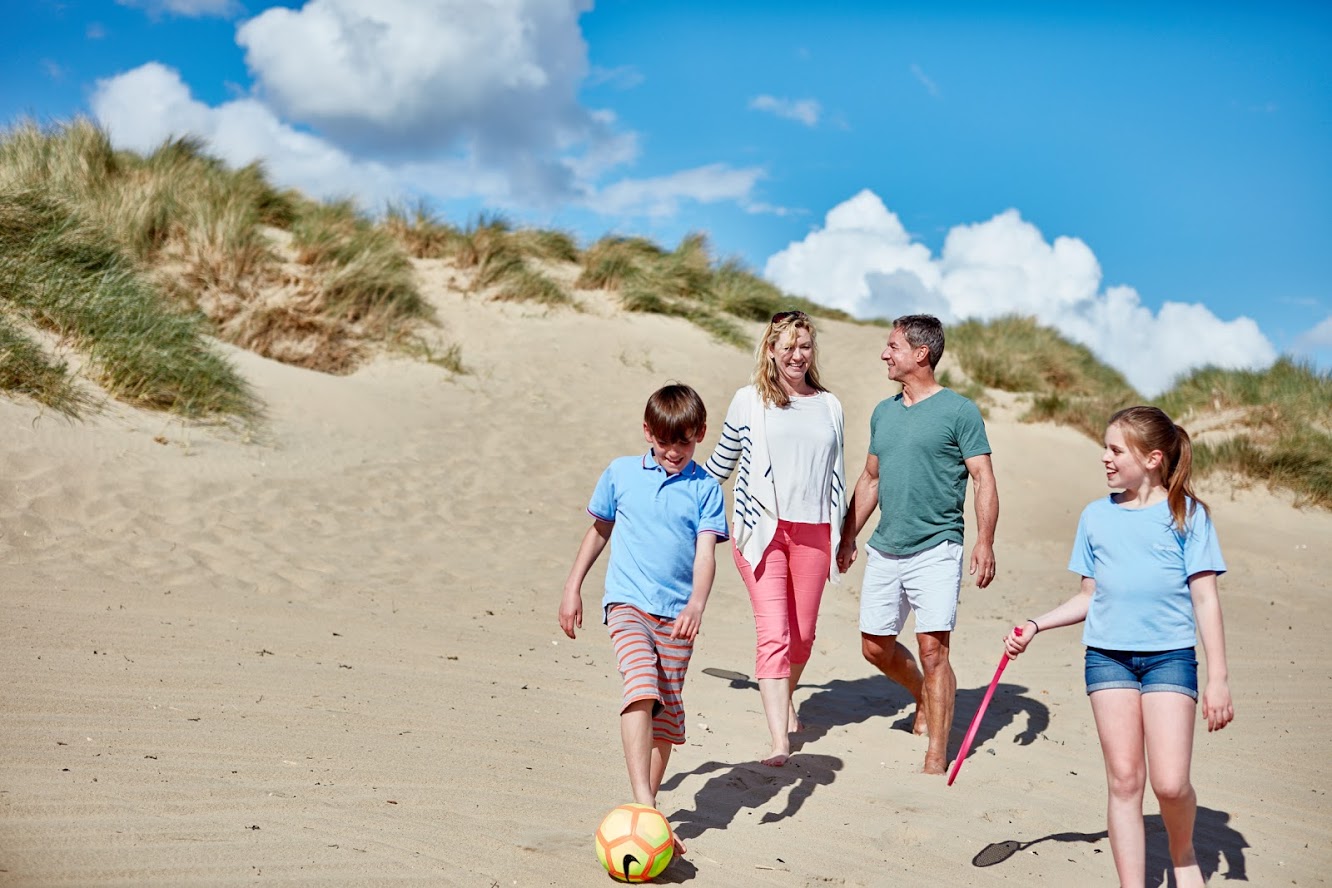 10. Parkdean Resorts Camber Sands
Location – Camber, Sussex, England
Best for – Miles of sandy beach complete with dunes and visiting Britain's only Desert.
This resort boasts not one, but four indoor pools and a brilliant roster of activities for on-site family fun. You can have a go at typical holiday park activities such as archery, climbing, cricket and football – but here you'll also find some exciting variants such as hover archery, water walking and even a Bear Grylls Survival Academy!
Camber Sands Beach is right next door, and with seven whole miles of golden sands, you'll have plenty of room to yourself no matter how busy it gets. Just 15 minutes down the road by car, you'll find the Dungeness, which makes a great day out for the whole family. Here there is a light steam and diesel railway, and a massive expanse of shingle beach dotted with quirky individual buildings and lighthouses.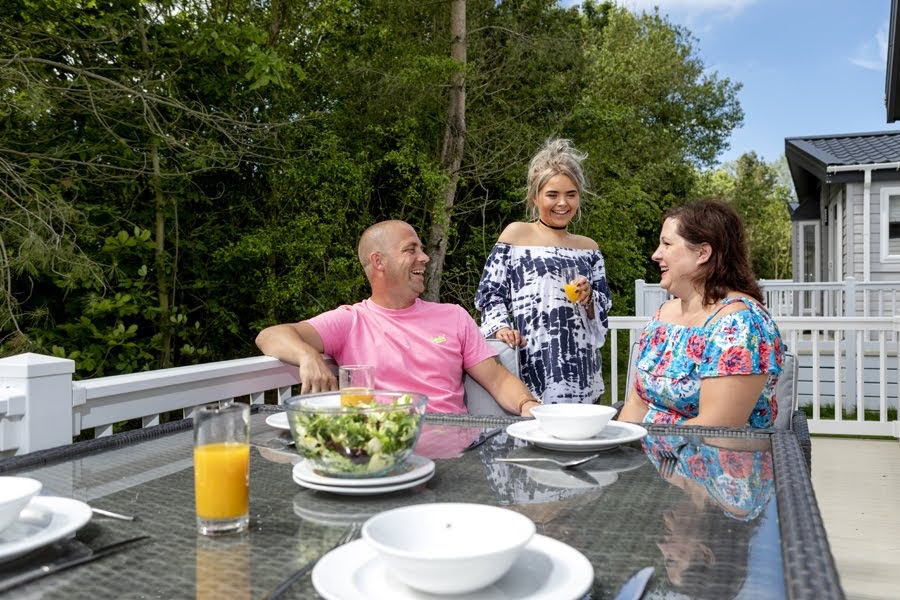 11. Park Holidays UK Carlton Meres
Location – Saxmundham, Suffolk, England
Best for – Nature lovers and quintessentially British countryside views
Carlton Merees is one of the only parks on this list that isn't right next to a beach – but we think that makes this park extra special. It's nestled among the trees deep in the Suffolk countryside, and with its own fishing lakes, you won't miss the water. However, if you do want a day at the beach, the seaside towns of Aldeburgh and Southwold are both less than 30 minutes away by car.
This area is a nature lover's paradise with a diverse range of landscapes in a small locality, boasting an array of rare plant and animals. There are plenty of footpaths to explore and places to visit to get close to the wildlife, such as the Suffolk Owl Sanctuary and RSPB Minismere.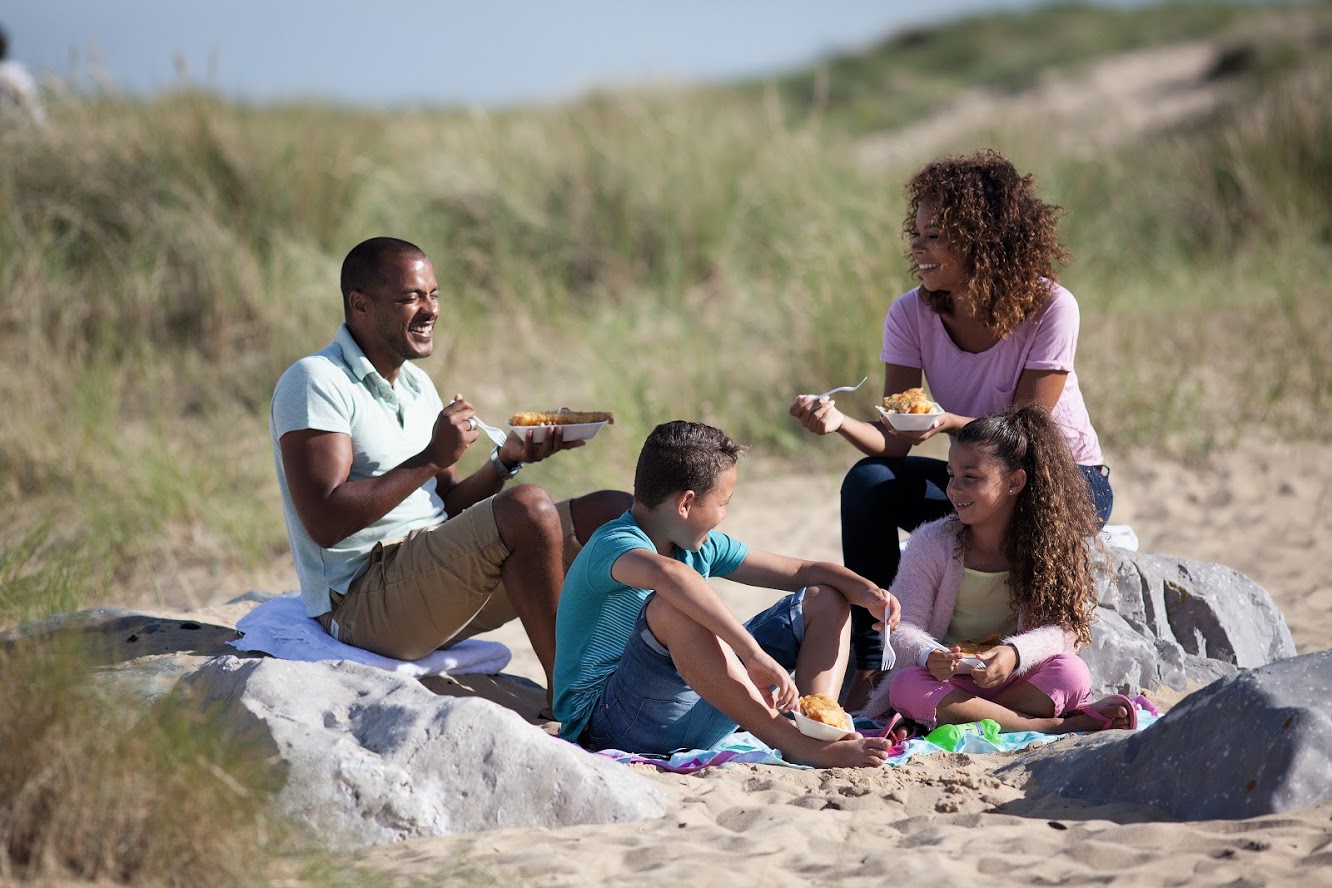 12. Haven Caister on Sea
Location – Great Yarmouth, Norfolk, England
Best for – Dog owners, sailing and visiting the Norfolk Broads
This dog-friendly holiday park has got to be one of the best UK haven parks and is the perfect place for a relaxing holiday in Great Yarmouth. It sits right on the coastline with a long sandy beach and is next to the Norfolk Broads, with miles and miles of waterways to explore. A boat-lovers paradise!
The park itself has a heated indoor pool, a brand new adventure village where you can hire segways and bikes, try off-roading in a 4×4, tackle the ariel high ropes course, and much much more.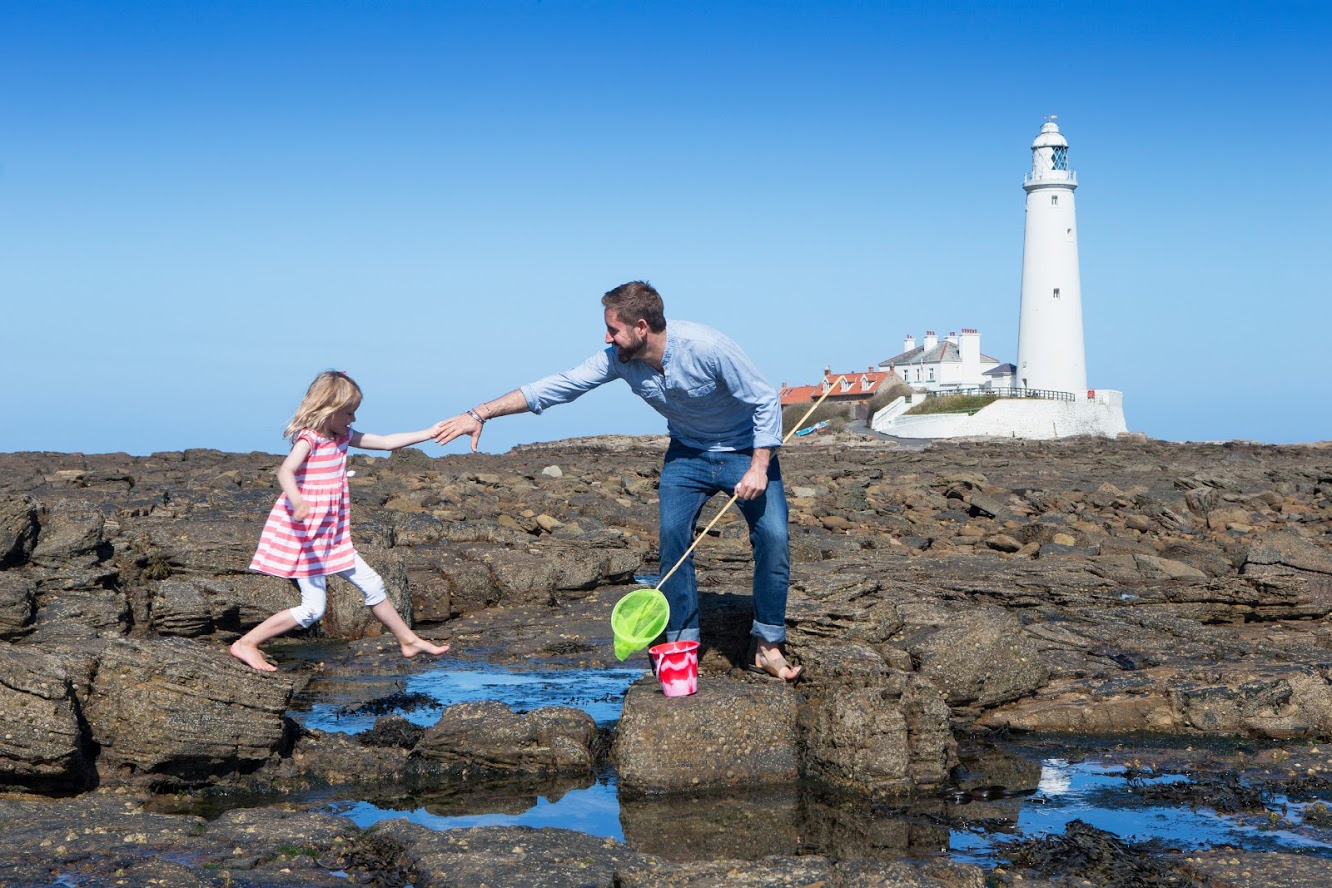 13. Parkdean Resorts Whitley Bay
Location – Whitley Bay, Northumberland, England
Best for – Caravan holidays and visiting Newcastle upon Tyne
Parkdean are well known for their family caravan parks, and for caravan park holidays in UK tourist hot spots – and this one doesn't disappoint. Located near Newcastle upon Tyne; it is an excellent base for experiencing the liveliness of the city, visiting its museums, galleries, cafes, and visitor attractions. But, at the end of a busy fun-filled day, you can retreat to the park, with its tranquil seaside setting and plenty of family-friendly activities to enjoy.
If you love exploring a little further afield, you can take the car to visit the historic remains of Hadrian's Wall or travel to the Northumberland National Park. Here you'll find the largest human-made lake and woodland in England, and some of the most mesmerising stargazing opportunities in the country.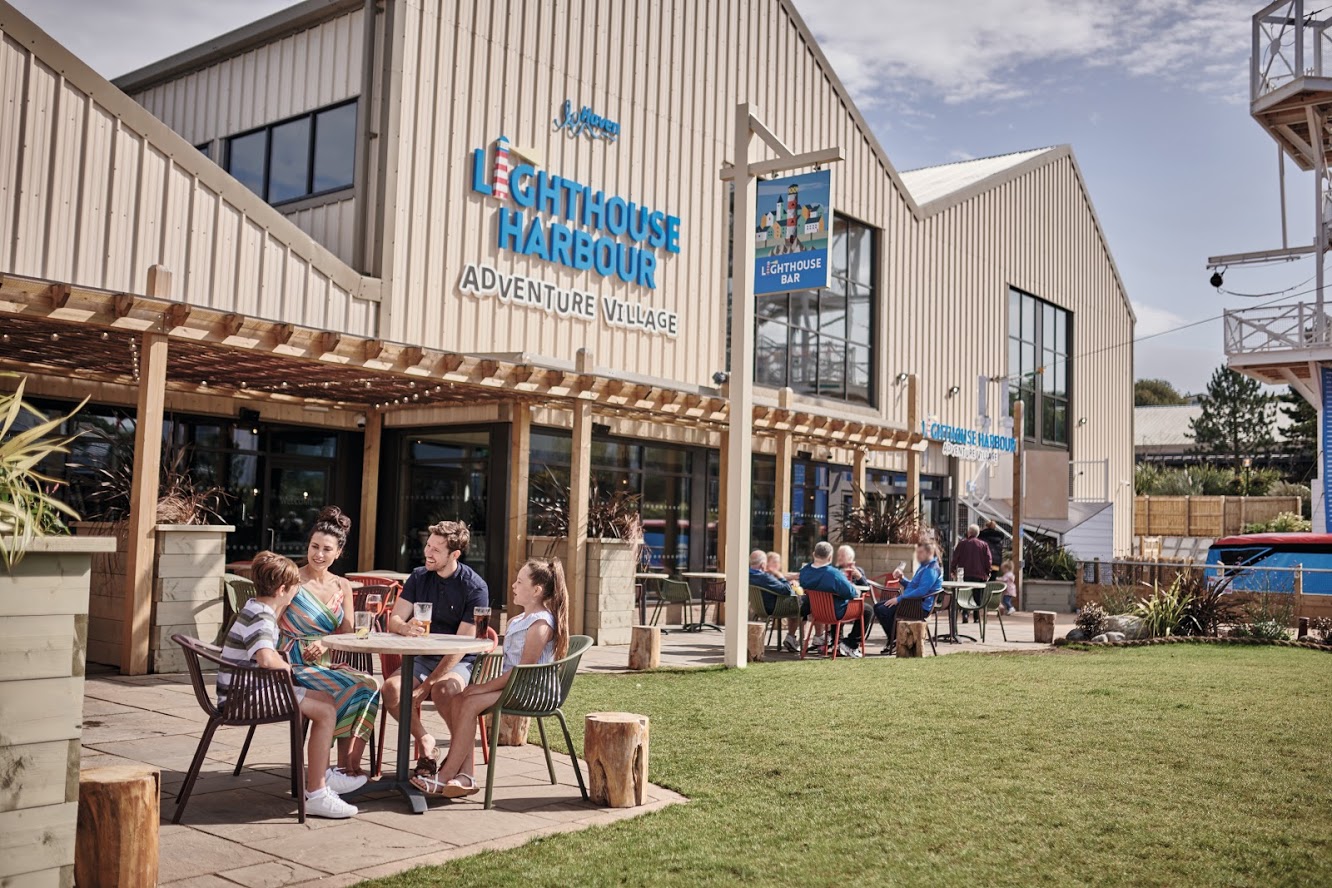 14. Craig Tara Haven
Location – Ayr, Scotland
Best for – Kids, family fun and outdoor activities
This holiday park is one of Haven's largest parks, making it one of the best caravan sites UK soil has to offer to visitors from all over the country and abroad. It has a fantastic water park that the whole family will love, complete with flumes, rapids and waterfalls. Here you'll also find climbing walls, an indoor airspace sports drome and some adrenaline spiking adventure courses.
You are also only half an hour away from the Galloway Forest Park, which has plenty of family-friendly activities such as walking, mountain biking, stargazing, wildlife spotting and fishing. When it's time for lunch, you can either picnic under the trees next to a beautiful loch or head back to the holiday park and dine in one of the many eateries there.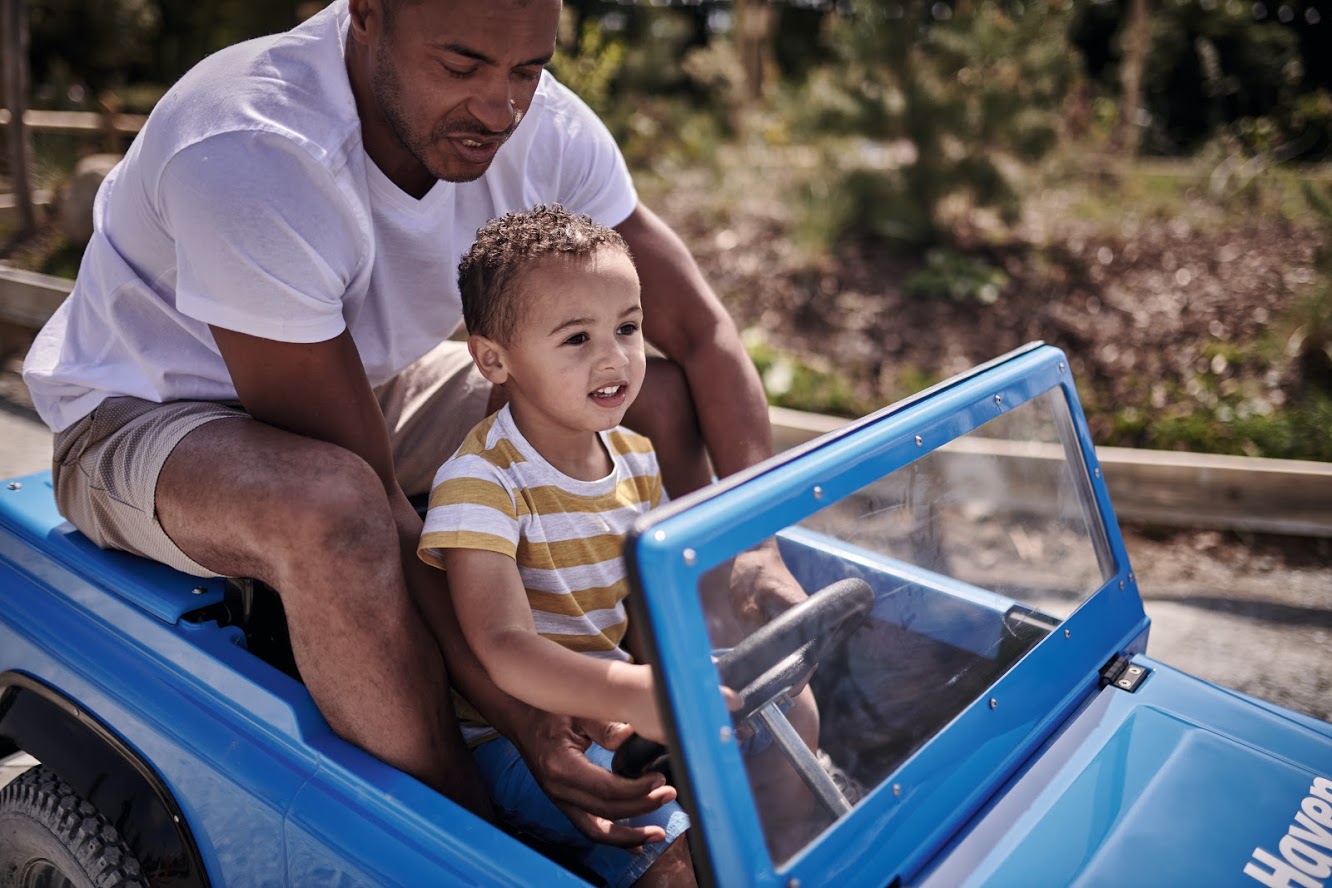 15. Haven Hafan Y Mor
Location – Pwllheli, Wales
Best for – Wild scenery and visiting Snowdonia
There's probably no better way for your family to discover some of the finest places in Wales, than by staying at Haven Hafan Y Mor – making it a must-have on our list of UK holiday parks. Everything you need is right within the park boundaries, with activity facilities including adventure golf, swimming pools, play areas and boat hire.
From here it's easy to access Snowdonia, with its jaw-dropping mountain scenery and unrivalled natural beauty, as well as the Isle of Angelsey, where you can walk stunning coastal paths with endless sea views. Another must-do is a trip to Portmeirion village, where you'll find ornate buildings reminiscent of an Italian fishing village nestled into the hillside. This fun Mediterranean atmosphere has long drawn many visitors and film crews to its colourful streets.