Wales is a country which is known for its stunning natural beauty, rich history, vibrant culture and welcoming people – so it's no wonder that holidays and weekends away here are popular with people from all over the world and well as those from the UK. It boasts three of our nation's 15 national parks, which for the second smallest country in the union, tells you everything you need to know about how stunning and special this place is. Not only has it got some of the most incredible mountains in the world, but it also has some of the most stunning coastlines and beaches. 
Wales is also the land of castles – with over 600 remaining, there are more castles per square mile than there is within anywhere else in the world. So if you love to visit castles when you are on holiday then you've come to the right place. 
The Pembrokeshire Coast of Wales is the only coastal national park in the UK and is split into four parts, wherein each of which, you are no more than ten miles from the sea – perfect for anyone who loves nothing more than a walk along a beach! It may not cover a huge area, but it has all the stunning scenery you'd expect – from award-winning golden beaches, high cliffs, wooded hills and cosy valleys. One of the best ways to explore the park is simply on foot, along sections of the 186-mile long coastal path, really allowing you to soak in the views. 
Probably the most famous landmark in the country, however, is one of the UK's tallest mountains – Mount Snowdon – the crowning glory of the Snowdonia National Park. This mountain is also one of the most accessible mountains in the country, with a train that takes people right to the top! Of course, that doesn't mean it should be climbed on foot lightly. It is a dramatic and wild place, with changeable weather and difficult terrain – though it still receives 360,000 walkers per year – so maybe not the mountain of choice for seasoned hikers who prefer solitude in the hills. 
Whatever you want your holiday to look like – whether you prefer to get close to nature and have a lot of outdoor fun, or if you prefer more man-made attractions, Wales can offer everything you need for a memorable holiday. The only thing left to do is work out where you want your base for the week!
We think that Wales has some of the very best holiday parks in the country, and so we believe that a holiday park is a fantastic choice for your break to Wales. They offer great value on price, whether you are booking a romantic short break with a hot tub, a week away with the children in a cosy caravan, or want to pitch your own tent somewhere with an indoor pool. We've read all the reviews and put together a list of our favourite caravan holiday parks to help you below. Of course, there are many more than these available, so if none of these quite tick your box, make sure to search on our website to see all the others we have and check the latest offers. 
5 Best Holiday Parks in Wales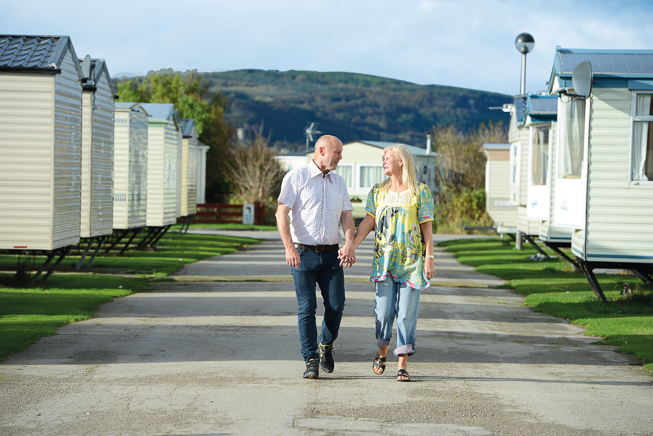 1. Parkdean Resorts Ty Mawr
Location – Conwy, North Wales
Best for – Visiting Rhyl, Llandudno and days out in North Wales
Parkdean Resorts Ty Mawr Holiday Park is a welcoming caravan park set in the seaside market town of Abergele in North Wales, next to Pensarn Beach. This is a quiet and pretty stretch of sand and shingle where you can enjoy some traditional fish and chips or ice cream and watch the waves roll in.
Just a 25-minute drive down the road you also have Llandudno North Shore Beach, which is the main beach of Llandudno. This bay has won numerous awards and makes for a pleasant family day out by the sea. Here the kids can have donkey rides and Punch and Judy puppet shows, whilst you can relax in the sun on this massive stretch of sands. When you are ready for lunch, you can stroll into town and visit one of the local cafes or restaurants, or buy a picnic to take back to the shore.
Another excellent family day out from this park is a visit to Gwrych Castle, which you may recognise from the new look 2020 non-jungle version of 'I'm a Celebrity…'. This absolutely magnificent castle is nestled amongst the trees of a wooded hillside, within a ten-minute drive from Ty Mawr Holiday Park. Here you can take various walks of the grounds, cream tea and perhaps even a ghost tour!
If you don't mind a slightly longer drive, the Snowdonia National Park 45 minutes away by car – where you can appreciate some of the most awe-inspiring landscapes in the country. Craggy mountains, vast lakes, tall waterfalls and leafy woodlands. Here you can take your pick from a whole host of activity providers offering mountain biking, canoeing, rock climbing and more, or you can simply put on your walking boots and get back to nature.
Facilities
Back at the holiday park, you can relax knowing that even if you don't feel like venturing out for the day and want to stay in, both you and the kids will have plenty of entertainment and activities, including kids clubs, an adventure playground and soft play areas where the kids can amuse themselves, as well as an indoor pool and a waterslide. 
The whole family can also enjoy the golf course, nature trail or the variety of sports you can play at the sports court. When you get hungry, just head to the on-site restaurant or takeaway to enjoy some delicious hot food. In the evenings you can have some drinks in the bar and sit down to watch some live shows in the entertainment venue. 
Find out more about Parkdean Resorts Ty Mawr Holiday Park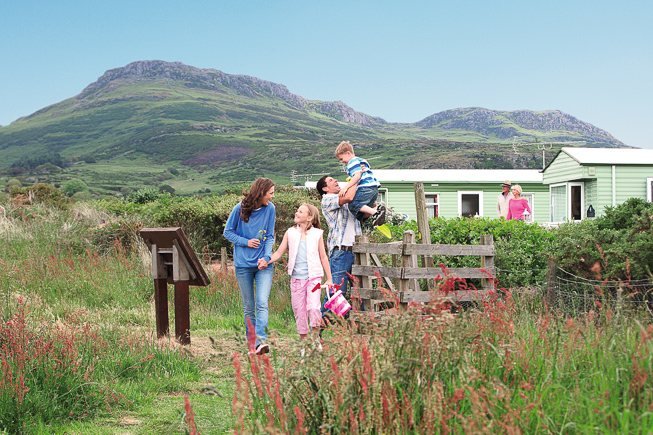 2. Haven Greenacres
Location – Porthmadog, Gwynedd, Wales
Best for – Visiting Snowdonia National Park, Anglesey and Portmeirion 
This is one of the best North Wales caravan parks, mainly due to its enviable location on the edge of the Snowdonia National Park, next to Cardigan Bay – which of course means you are spoilt when it comes to picturesque views and outdoor activities. This resort is a perfect caravan park to stay for a week-long walking holiday, with miles and miles of forests and hiking trails to explore within a short distance away. The park is also dog friendly so your best friend can come and enjoy it all with you.
If you want to experience what it's like to be on top of a mountain, but haven't got the skills or perhaps the fitness you need to get to the top using your own steam, you're in the best location in the United Kingdom to do it. Mount Snowdon or Yr Wyddfa as the locals know it, has a train station at the top! You can take a steam or diesel train from the station at the bottom of the mountain to the top and walk the last metres to the trig point at the top. We'll keep our fingers crossed that it hasn't got its head in the clouds for you so that you can enjoy the unbeatable panoramic views from the top. There's even a cafe up there so you can refuel for the journey back down.
Next of our list of best places to visit during your Wales caravan holiday is the mesmerising village of Portmeirion. This Mediterranean-Esque village is a sight to behold, and if the weather is hot, you'll feel like you just arrived in Italy. Our perfect day here would include a visit to the spa, a delicious meal at the Brasserie restaurant and a walk around the sub-tropical gardens. Then we would treat ourselves to something from the Seconds Pottery Shop as a reminder of the holiday. It's the perfect town to truly pamper yourself for the day and perhaps a great finale seaside day out at the end of your break. Please see for yourself!
Facilities
Back at your base in Cardigan Bay for the week, you'll be able to relax in your comfortable caravan and either self-cater or enjoy one of the park's range of restaurants or takeaways while on-site. This park has a cool and colourfully decorated bar serving a variety of hot meals as well as four other venues such as a fish and chip shop and a Papa John's pizza kiosk. There's also a mini-market for the essentials you'd like in your caravan such as milk, eggs and bread.
This park also has a heated indoor pool, an adventure golf course, sports court and outdoor play area – plenty of activities to help keep the children entertained. There is also a programme of bookable 'Nature Rockz' activities which help kids learn about and enjoy nature.
Find out more about Haven Greenacres Holiday Park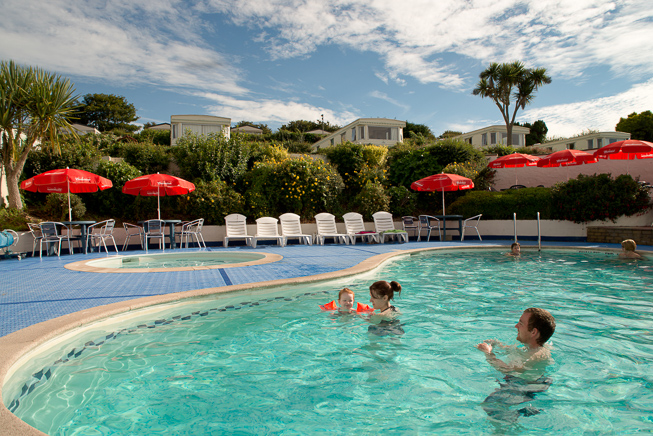 3. Fishguard
Location – Fishguard, Pembrokeshire, Wales
Best for – Exploring the Pembrokeshire Coast and Path
Fishguard is an independently run and family-friendly caravan holiday park set in the beautiful town of Fishguard, which is the main shopping town of this area of Wales. It makes a great home away from home for a week exploring the stunning Pembrokeshire Coast National Park and walking sections of the Coastal Path. 
The nearest beach is within walking distance, but you are spoilt for choice along this section of the Welsh coast, with many beautiful beaches and seaside towns to visit only a few miles away. If we could choose one for you, we'd recommend Whitesands Beach (Porthmawr). This beach is believed by many to be one of the best beaches in the country and won the Blue Flag Beach Award in 2019. It's a famous beach for watersports such as surfing and windsurfing, kayaking and sea swimming, so you can forget New quay! If taking a trip to this beach for the day, be sure to pop into St David's city centre to enjoy the sights and amenities of the UK's smallest city. 
Set off the coast close to St. David's, there are several islands which are owned by wildlife trusts and charities, designated as nature reserves – Skomer and Ramsey Island to name two of the best. A must-do is a boat trip tour of these islands where you will be able to spot many wonderful birds and mammals, from puffins to grey seals. Whales and dolphins are also possible!
You can take your pick of sections when it comes to walking the Pembrokeshire Coastal Path, but you can easily pick up the path going North or South right out of Fishguard. The entire route is 186 miles long and is split usually into 15 sections. There is a bus service that covers the whole path, making it easy for you to do a linear day walk and get the bus back to where you started at the end of the day, in time for a drink at the bar – though be sure to check the timetable and plan accordingly. 
Facilities
This is a small welsh park, but with all the facilities you'd hope for at any holiday park. In addition to a selection of comfortable caravan holiday homes, there is a heated outdoor pool, available during the high season, as well as a cafe serving snacks and hot drinks. There is also family evening entertainment, a bar which serves meals and a playground for children. 
Find out more about Fishguard Holiday Park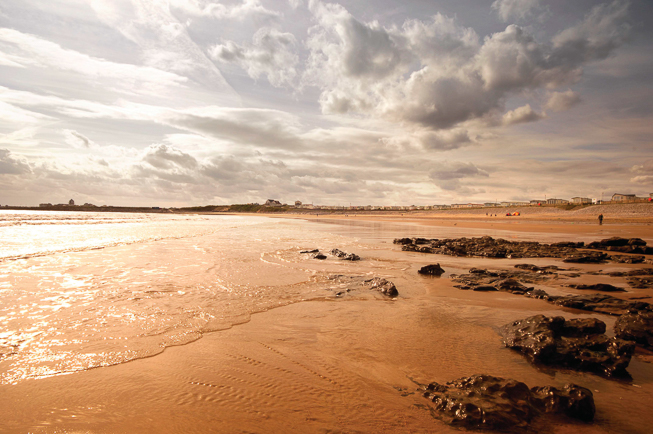 4. Parkdean Resorts Trecco Bay
Location – Porthcawl, Mid Glamorgan, South Wales
Best for – Visiting the Gower Peninsula, Swansea and Cardiff
The Parkdean Resorts Trecco Bay holiday park in south Wales is one of the largest holiday parks in the UK, which means that it is absolutely filled to bursting with family-friendly accommodation, activities and facilities. It couldn't be any closer to Trecco Bay Beach, which is right on its doorstep. This beach is a Blue Flag award-winning beach, with golden sands and clean waters for swimming in. The beach itself has no facilities but that's because the holiday park has them all! Toilets, refreshments and a car park for visitors, so this park really is the centre of it all here.
Less than one hour away by car, you can find the beautiful Gower Peninsula, which was the first Area of Outstanding Natural Beauty to be named in the UK! It was also voted the nation's favourite in 2020, so you know you are in for a treat. Here you can enjoy amazing sea views, dramatic high moorland scenery and unspoilt golden sandy beaches. This is a lovely place to enjoy the fresh air and go for some family walks, or try something more energetic such as surfing or kayaking. Head inland a little and you can enjoy some cosy country pubs serving delicious meals. If all this natural beauty isn't enough, you can also explore the many castles and iron ages forts that are dotted around the countryside. 
Another must-visit on your list should be the coastal city of Swansea, which is Wales second-largest city. Here you can explore attractions such as the National Waterfront Museum, which gives a fantastic insight into the history of the local area, with a variety of interactive exhibitions. You can also visit the Victorian-era Mumbles Pier and enjoy some fish and chips and ice-cream, whilst taking the sights and sounds of this bustling popular seaside attraction. 
This holiday park is also only a 40-minute drive away from Wales' largest city (and the UK's eleventh largest) – Cardiff, giving you a fantastic opportunity to see what this welsh city centre has to offer during your Wales family holiday. 
Facilities
This park offers a selection of cosy caravans and luxury lodges for your stay, with plenty of pet-friendly options, making a great place for your base for the week. Being this close to the beach there is also a good chance that your holiday homes will have a glorious sea view. 
You'll also have plenty of ways to relax and have fun here, starting with the Splashland indoor swimming pool complex and the outdoor wet play area which has water guns and fountains to splash about with. There's also a mini-golf course, adventure playground, virtual reality games room and nature trail.
There's plenty of live evening entertainment too – this park even has a purpose-built outdoor area for just this purpose, where the whole family can enjoy shows and good food together. 
Find out more about Parkdean Resorts Trecco Bay Holiday Park
5. Haven Kiln Park
Location – Tenby, Pembrokeshire, Wales
Best for – Visiting Caldey Island (Ynys Byr) and Tenby
This is one of our favourite Wales holiday parks due to its enviable location on the Pembrokeshire coast and it's fantastic accommodation choices. Here you can pitch up in your own motorhome, caravan or tent – or you can book one of the park's own holiday caravans. 
Only a five-minute drive away is the pretty walled seaside town of Tenby with pastel-coloured houses and a picturesque sandy waterfront with enjoyable views across to the remains of Tenby Castle and St Catherine's Island. The town was awarded the British Travel Awards silver award for the best UK coastal resort  – voted by the public – and it's easy to see why.
In addition to its charming aesthetics, the town has plenty of family-friendly attractions such as the castle ruins, three great sandy beaches and a museum with an art gallery. There is also a National Trust Tudor Merchant's House which is a great day out for anyone interested in this time in history, but also fun for children, who can dress up as medieval children and learn how it was hundreds of years ago.
Our top pick for a day out though has to be Caldey Island – or Ynys Byr in Welsh – reachable via a short boat ride from Tenby. This island is owned by Caldey Abbey and is home to a number of Cisterian monks, as well as about 40 other permanent residents. The monks rely on tourism and make a range of things from lavender perfume, shortbread and chocolate – which visitors can buy. The island is also home to a rich array of interesting wildlife, including red squirrels and rare breed livestock. However, this island has some flowers that are rarely seen anywhere else in the country – so any botanists in the family will enjoy spotting these the most. The island is also home to one of Pembrokeshire's best beaches – Priory Bay.
However the park itself offers direct access to Tenby South Beach, only a 4-5 minute walk away, so you don't have to venture far at all if you just want a beach day with the family – you can walk here from your holiday homes and stay near to all the parks amenities. Making it easy to swim all day, watch the sun set over the sands and then head back to the park for dinner. 
Facilities
Haven Kiln Park is a great choice if you are touring Wales in a motorhome and or caravan, and for camping in a tent – it's even dog friendly. It has 107 landscaped pitches with room for tents and awnings and offers a heated shower block, waste disposal points, dishwashing area and a laundrette. If you prefer to just turn up and unpack, then you can hire a spacious caravan.
Facilities for all guests include a heated swimming pool that is outside, a heated indoor swimming pool, tennis courts, crazy golf, an entertainment venue and four drink and food venues, including a bar and restaurant. There is also a paddling pool, sports area, arcade, games room and an outdoor play area – plenty of activities to entertain the whole family.
Find out more about Haven Kiln Park Holiday Park
Thank you for reading our blog post about the best holiday parks in Wales. To check prices for any of these caravan parks or to search for others, just visit the Breakfree Holidays Website and choose your ideal date. You'll be sure to find a Wales caravan park or touring pitch at an unbeatable value for the price!