Are you looking for the best Brittany Ferries discount codes and vouchers from January 2021? Then you have come to the right place. 
Here at Breakfree holidays we have teamed up with Brittany Ferries to offer you discount codes or vouchers on the best choices of ferry routes to France and Spain, with award-winning on board service and excellent facilities all in one.
So whatever you fancy, maybe a couples retreat or even a fun packed family holiday, with these great discounts you won't be disappointed. In the last 30 years alone, we have sent over 20 million people on holiday, so don't worry you're in good hands!
Bag your own discounted Brittany Ferries break today from January 2021, using one of these discount vouchers or codes below. But hurry they won't last long! 
How to Redeem your Brittany Ferries Discount Codes & Vouchers
Browse our range of discounts on offer, then choose the relevant discount voucher for your desired holiday destination.

Click on the discount code or voucher to take you to this offer. 

Then select your desired date to add this to the offer.

Finish the booking process. 

Now once your booking confirmation is confirmed, mark down your discounted holiday on the calendar and enjoy!

About Brittany Ferries
Brittany Ferries is a UK based travel provider that offers their customers a wide range of day trips across the channel and more. From France to Spain there are endless destinations to explore in Europe through a quick hassle-free ferry trip.
Once on board you can enjoy a great view from the deck, or cosy up in your cabin whatever you prefer, Brittany Ferries has it all. Boasting delicious French cuisine prepared by talented chefs with the best locally sourced food and featuring a selection of entertainment for the whole family including cinemas, kids' clubs and tribute acts. You really will be spoilt for choice. 
After you dock at one of the 7 European ports the best part of one of our Brittany Ferries Discount vouchers means your luck won't end there… Brittany Ferries website has a section 
dedicated just to helping you find the holiday accommodation of your dreams. All of which will allow you to apply your Brittany Ferries voucher code to bag at a great price. So what are you waiting for? Use your Brittany ferries discount code or voucher now for your chance to be a part of all the excitement.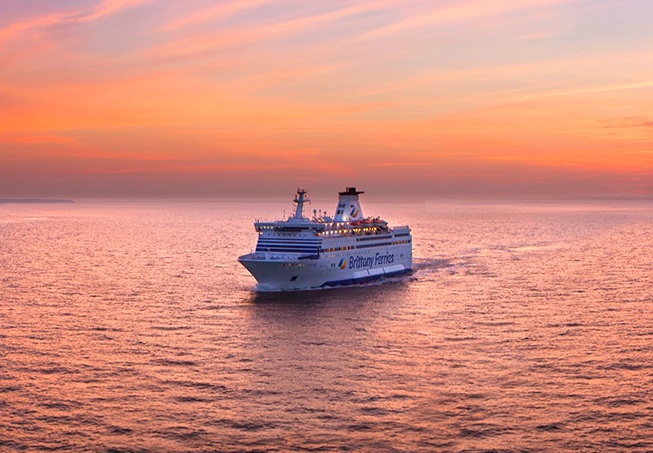 FAQs
Does Brittany Ferries offer Destination or Activity guides?
Brittany Ferries does provide an excellent range of guides on subjects such as: places to visit, port & terminals, driving, surfing and trip planning on the website.
Can I book online with Brittany Ferries?
You can book your Brittany Ferries trip online. You can also take it one step further and change all the following details just by logging into your account: Travel dates, route and departure time, Number of passengers and vehicle type, Onboard accommodation, Date of birth and nationality etc.
What will Brittany Ferries provide their disabled customers with?
Brittany Ferries are dedicated to providing the very best for all of their customers alike. Please view the Help and Info section on the website to find their page regarding all of the Disability Travel Guidance you will need ahead of your travels.