As the most vulnerable corner of the Kingdom, the South East got the biggest concentration of castles and forts, so it's the best place to head to see the remains. Out of 100 castles remaining in England, more than 30 can be found here.
But no kid wants to be hauled around a historic site where everything of interest is roped off and protected by fierce wardens. We asked BERNADETTE JOHN to round up the best ones for children, where they are free to roam and scramble. Our top tip – head for the gift shop first and pick up a pike or sword; re-enacting their own battles in the remains adds to the fun.
See them for yourself. Book your holiday to the South East here.
1/ Richborough Roman Fort, Sandwich
You can do it like the Roman invaders did in AD43, and arrive here by boat from Sandwich. You can still see the triumphal arch they built to gloat about it. It's a great place for kids to rampage – there are spirals of grass covered mounds and ditches to play on (and gentle educational boards explain that these triple ditches were built by legionnaires in the mid-3rd century as a first defence against attackers). They'll add a level of challenge to games of tag. There's also the remains of thick fort walls to clamber on.
2/ Bodiam Castle, near Robertsbridge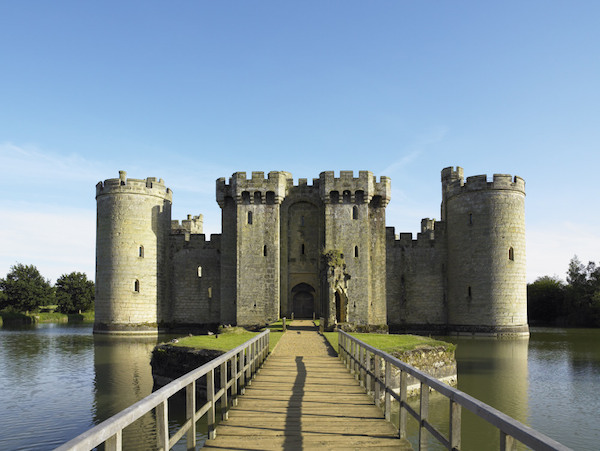 It's exactly how kids would draw a castle, complete with four crenellated towers, a moat, drawbridge and wooden portcullis. Bring some bread to feed to the koi carp swimming under the drawbridge. You can climb up to the battlements for heart-stopping views, spy through arrowholes in the spiral staircase to the top, climb on ruins, and hunt the murder holes in the Gatehouse and Postern Tower, through which soldiers dropped missiles on the enemy below.
Picture credit: National Trust Images, Matthew Antrobus
3/ Battle Abbey, Battle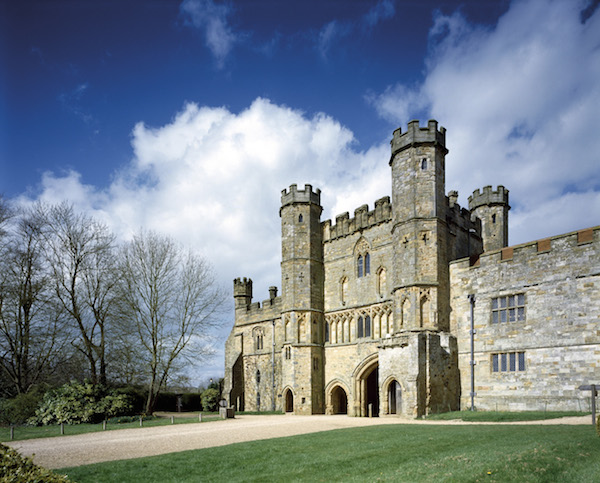 Kids love the audio guides – they look like mobile phones so they get tech approval, and they give a thrilling account of this key spot in our nation's history, when King Harold fell to Norman conquerors in 1066. It's vividly narrated by historian David Starkey, and you'll get no foot-dragging here, as kids run to the next information board; press its number on the keypad, and you'll hear what happened on that very spot, such as how the arriving Normans looked down on the English wall of shields. If the weather turns there's an indoor centre with interactive displays; and lovely lunches and teas served opposite in the atmospheric Pilgrim's Rest cafe.
Picture credit: English Heritage

4/ Leeds Castle, Maidstone
It's oozing with nine centuries of history, including its time as home to Henry VIII and his unfortunate first wife. But the outdoors are the big draw for families. There are gorgeous grounds and formal gardens, a maze with a grotto at its heart, and one of the best playgrounds you'll find anywhere. It's a scale model of the castle, and children can climb the Revetment Wall and Maiden's Tower, escape through secret tunnels, cross rope walkways and an aerial runway, and joust on the bridge between the New Castle and Gloriette.
5/ Upnor Castle, Rochester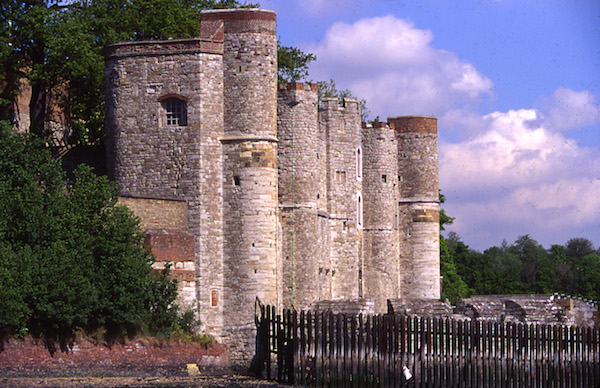 In the glory days of seafaring, the English fleet was based opposite in Chatham Dockyard and this artillery fortress was built by Elizabeth 1 to defend the navy from marauders coming up the Medway River. Set on a bend in the river, it could shoot across a 240 degree arc. You can play-shoot at today's shipping from the canons pointing across the river, and explore the caverns used to store its arsenal which matched that of the Tower of London. Lots of staircases and nooks for hide and seek, and a room with costumes to dress up in. Outside there are three pubs in the cobbled street, and walks along the river foreshore.
Picture credit: English Heritage

6/ Walmer Castle, Deal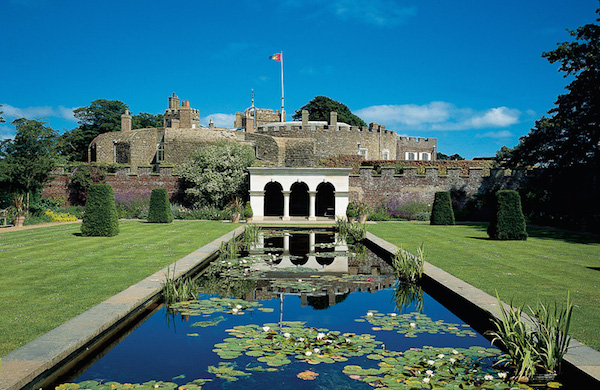 It's the one time home of the Duke of Wellington – you can see the first ever pair of welly boots, and the chair he died in. Outside there are cannons pointing out to sea to play on, gardens with fish-stocked ponds, and woodland walks. Then it's a hop and a skip to the seafront to practice coastal defence, or fuel up from the chippy. If you have bikes you can cycle the one mile path along the seafront between this and Deal Castle.
Picture credit: English Heritage

7/ Dover Castle, Dover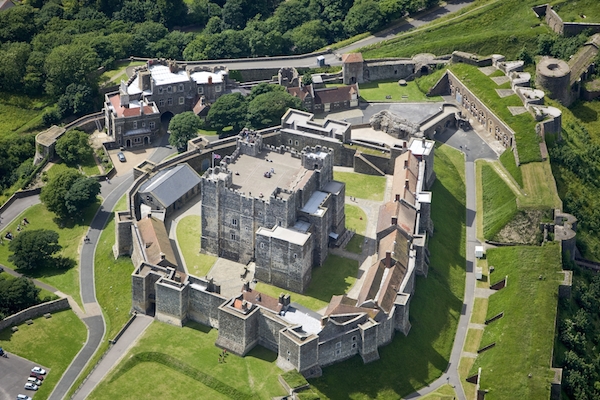 Head for the secret tunnels – once the nerve centre for the evacuation of Dunkirk. Here 'Operation Dynamo' is recreated with real newsreels and testimonies from veterans, the screech of spitfires overhead, and resounding booms from anti-aircraft guns. There's also the recreated Underground Hospital, where injured troops were brought. From further back in the Castle's nine century history, The Great Tower features the lavish interiors from King Henry II's medieval royal court; children will marvel at just how small the beds – and our ancestors – were.
Picture credit: English Heritage
Where are your favourite castles and why do you love them?
Ready to explore further? Book your short break to the South East.
Bernadette John is a freelance travel and business journalist.