European Holidays with BreakFree
Are you looking for holidays in Europe, or curious about what a break with BreakFree Holidays has to offer? If you are excited to explore new holiday destinations, but unsure how to choose the best option then you are in the right place! Based on our own personal expertise we have created a simple guide to hassle-free holiday selection to help anyone new to European holidays with BreakFree to create the perfect holiday. We have over 170 holiday parks in all your favourite destinations including Spain, Italy, France, Germany and Croatia.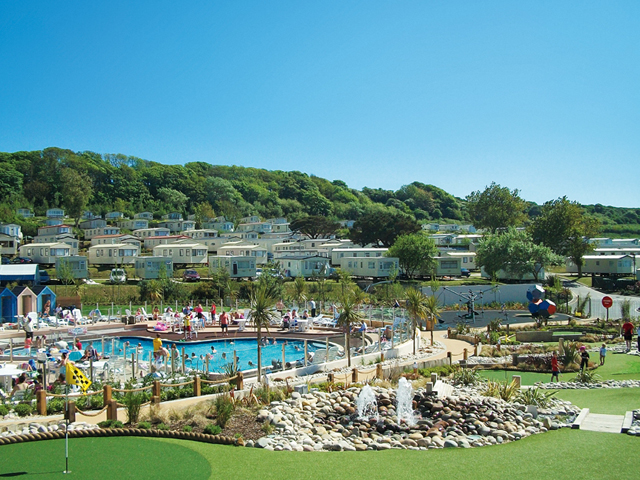 What type of European holiday are you looking for?
Are you looking for a family holiday, full of free activities to keep the kids occupied or a relaxing, cultural getaway with your partner or friends?
BreakFree's European Holidays offers a range of different holiday types, suitable for every kind of trip. Search each country for activity recommendations to help narrow down your holiday search.
Where in Europe would you like to go on holiday?
BreakFree's European Holidays offer holidays to 10 countries across Europe, including France, Spain, Germany, Italy and Croatia. There's a handy map of destinations on our site that shows you all the fantastic places you can choose from.
Choose the right European holiday region for you
Type of holiday and/or country picked, it's time to decide on the region you'd like to visit. Regions can vary hugely within the same country, with everything from climate to culture being different. Luckily, BreakFree has regional fact files for each country when you search each respective county. Each regional overview offers information on how to get there, top sightseeing opportunities and holiday parks you can stay at. See below an overview of some of our most popular regions:
Holidays in Central France
Central France is where the action steps up a notch. Those seeking wonderful sandy beaches can make a splash in the Atlantic waters of the Vendée or if you're seeking rolling hills, head to the heart of France to hike past gorges galore in the Jura. For simply fabulous views the French Alps are hard to beat, so cameras at the ready to capture the famous Mont Blanc!
Still inland, make time to visit a vineyard for a sip of famous red in Burgundy or a cheeky Savignon blanc in the Loire.
If you've got a nose for culture, let it loose in the Loire and discover over 1,000 stately châteaux to see how French aristocrats used to live. Wind your way down to the Dordogne to explore medieval towns like Sarlat or even an underground lattice of mysterious caves. Stay at any of our holiday parks in France for amazing beaches, sunshine destinations and picture-perfect towns.
Northern Italy Holidays
Whether you're looking for fabulous scenery, beaches, action sports or great culture, Northern Italy has it all!
Discover Lake Garda – the largest lake in Italy. Don't miss Salò, Bardolino and Peschiera!
Visit Gardaland (the biggest themepark in Italy)
Explore romantic Verona
Take a trip into the spectacular Dolomite mountains
Relax on the beaches of Lido di Jesolo and Cavallino
Ride on a gondola in Venice, tour the Doges Palace and marvel at St Mark's Basilica
Take a boat trip to the famous islands of Burano and Murano in the Venetian lagoon
Finally raise a glass on the Prosecco Trail!
Search our caravan parks in Italy for great value breaks in this classic holiday destination.
Holidays in Spain
The sunniest country in Europe is the perfect holiday destination for families of all ages.
Soak up the rays on a sun drenched beach
Visit PortAventura theme park and Ferrari Land for adrenaline highs
Explore vibrant Barcelona – marvel at the architecture and visit Camp Nou football stadium
Enjoy lazy days in famous coastal resorts like Lloret de Mar, Salou and Sitges
Search our caravan parks in Spain for a sunshine holiday on the Costa Dorada, Costa Brava or Costa Verde.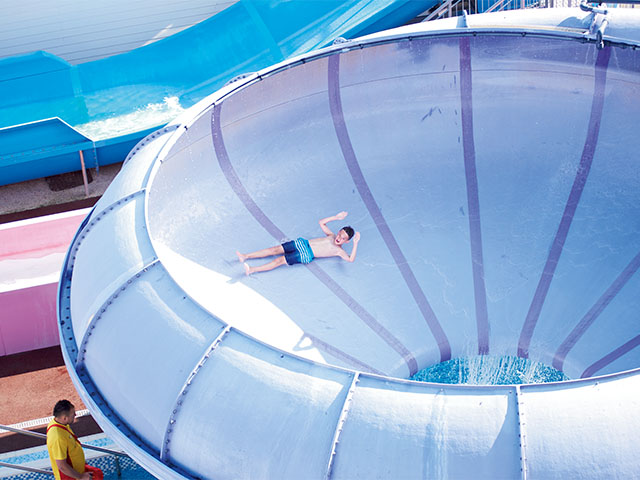 Pick the perfect European holiday park
You're almost there! You've chosen the right region and now it's time to pick the holiday location you'll call home. We call these our holiday parks, which covers everything from traditional campsites to large holiday resorts with multiple restaurants and huge pool complexes. Lots of parks means lots of choice – but one thing you won't have to choose is quality. We've done that for you. Only the best parks make the cut. Some parks feel as intimate and cosy as a village, others as bustling as your favourite holiday resort. We can help you find the park that's made to measure. Kids can let loose in the kids' clubs, then you can unwind in the spa. Now that's what you call a holiday for everyone.
Use the search bar at the top of every webpage on our site to select your chosen destination and region, holiday dates and number of nights to search park options and prices.
Grab excellent accommodation
Once you've decided on your holiday park, you'll need to think about which holiday accommodation suits you. All of BreakFree's European Holidays's accommodation is detached, with multiple bedrooms and your own outdoor space – check out the full range here. Who wants a hotel balcony the size of a beach towel, when you can have your own private decking and so much more space? The great outdoors – right outside your door!
Whatever shape your holiday takes, your journey starts right here