Holidays and toddlers – what's that I hear you say?
Does it send your head into a spin just thinking about all the things you'll need to remember to pack. We can't lie, it may seem daunting, but here's some advice on how to holiday like a boss – completely fuss free and in style.
Where should you go?
So, the first question is, where should you go? We promise you, in the early years – UK is best! There are no lengthy check-ins, flight delays or problems finding nappies or food. It's actually quite (weirdly) comforting knowing the supermarket is nearby and stocked full of all your essentials.
Also, up until school age, you can enjoy off-peak travel. This means you can feel pretty smug about cheaper prices and enjoying all the facilities without the crowds. Lucky you!
So onto location … here are our top UK holiday hot spots!
Devon and Cornwall – Miles of sandy beaches and toddler friendly attractions. Be sure to visit the Eden Project, Newquay Zoo and Crealy Adventure Park!
Dorset – You will be spoilt for choice in Dorset. Popular attractions include Paulton's Park, Monkeyworld, the Sealife Aquarium and Dorchester's Dinosaur Museum. Everyone will love the beaches at Weymouth and Bournemouth and for a special trip, hop over on a boat to Brownsea Island!
East Coast – The Great Yarmouth Pleasure Beach, Bewilderwood and the Lavender Fields are all popular favourites with families. You are close to the Norfolk Broads and beautiful coastline too.
Yorkshire – Yorkshire is jam packed with toddler friendly attractions from a Birds of Prey Centre, North Yorks Railway, dramatic coastline and lots of National Trust properties to enjoy together.
Wales – Spectacular scenery, railways, forest parks, museums and more. It's a lovely part of the UK to explore.
Packing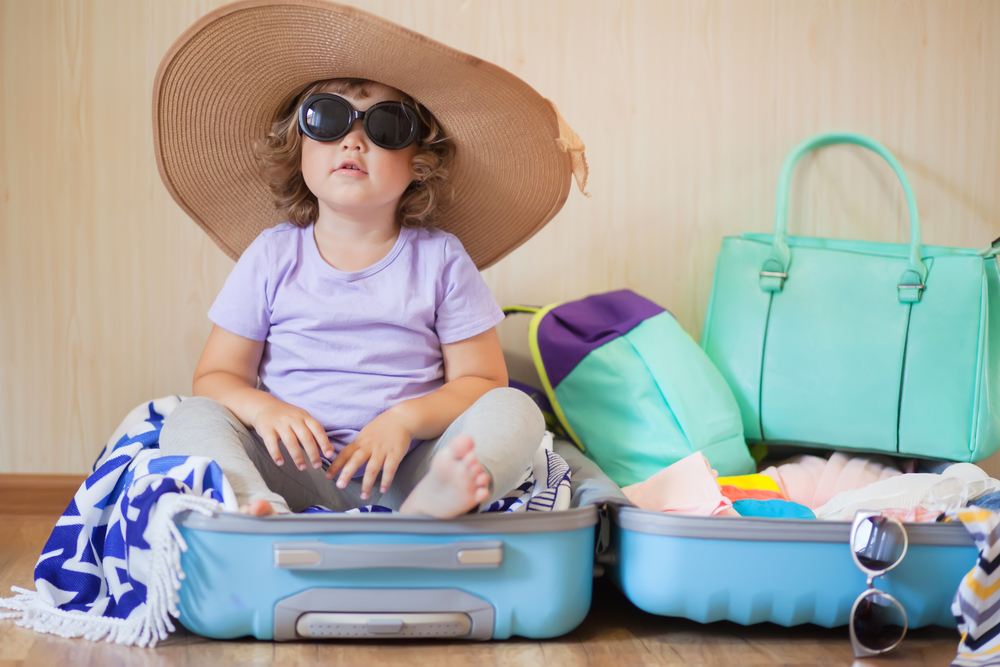 So you've chosen a UK base, what now?
GREAT NEWS, you don't need to worry about sticking to a luggage limit or squashing the impossible into a suitcase. You have a whole boot you can fill. BUT … fill it wisely. Did you know that at many holiday parks, for a small cost you can hire the essentials, leaving you room for … rubber rings, toys and that favourite teddy!
Item to hire:
Cots
Bed Guards
High Chairs
Prams
Scooters (NEW on Haven's Totally Tots Breaks)
DO NOT RUSH PACKING. Preparation is key. Start laying out clothes up to two weeks before you go. You can then pack little and often, in between naps, pre-school and all those activities they do.
Car journey tips
To nail this part, again preparation is key!
Do choose a holiday park that's no more than 2-3 hours drive away from home. When you are that close to a holiday park, at least your first pit-stop will have a sea view.
Do plan your journey around feeding and nap times.
We hope it doesn't happen – but if you do hit a traffic jam, which throws you off timings, pack a little car survival bag (remember yourself too!)
Try and have a new activity for your little one for every hour you travel. Stories on a CD or Spotify are also great boredom busters.
There's lots of great games to find online too
Let your tots take the reins
Nearly every experience is a new one for a busy toddler. There's so much to be explored. Not only that, you are about to make some amazing family memories together! Here at BreakFree Holidays, we get to see all the fantastic facilities available at the very best UK holiday park operators. These are some of our favourites;
Splash and Toddler Pools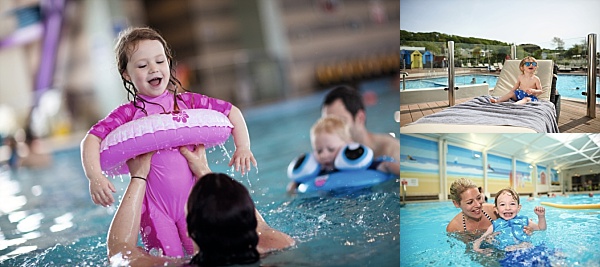 Lots of the holiday parks have toddler pools with shallow water, where they'll be able to get more confident, away from the bigger kids.
Haven also run Water Confidence Sessions (at all parks except Seton Sands and Rockley Park) which are fantastic for children aged 6 months to 3 years.
Meet the characters
A popular favourite with all tots is the characters you'll find on park. Whether it's story time, party dances, a great photo opportunity or simply a big hug – they will LOVE them.
Who's Who
Haven's Seaside Squad – Look out for Rory the Tiger, Greedy the Gorilla, Bradley Bear and friends.
Parkdean Resorts Starland Krew – Crazy and colourful friends that they will instantly love!
Park Holidays UK – Look out for Loopy Rabbit, who is the main character, Cyril the Squirrel and Penny Prickles!
Toddler Activities
There's tons of activities for the under 5's. Did you know, Haven has just released a whole new range of Totally Tots midweek breaks, especially for the under 5's. Here's just a flavour of what you can find at Devon Cliffs in Devon; Hopton in Norfolk; Kiln Park in South Wales; and Primrose Valley, Rockley Park and Thornwick Bay on the Yorkshire coast, and Craig Tara in Scotland (with more parks to be added soon):
Haven
Sensory Tots
Learn2Scoot
Gym Tots
Arty Tots
Mini Ariel Adventure
Pirate Treasure Hunt
Sand Sculptures
Learn2Bike
Mini Sports
Rorys Singalong
Rise and Shine with the Seaside Squad
Pop Up Puppets
Make a Mess
Once Upon a Time
Seaside squad photo shoots
Party dances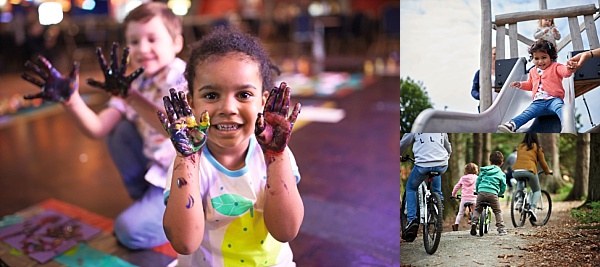 Parkdean Resorts
Star Tots for 0-4 year olds
Party games
Singalongs
Story Time
Aqua Baby
Aqua Paddlers
Turtle Tots
Bounce and Boogie
Hero Up
The Sooty Show- On tour at selected parks May – August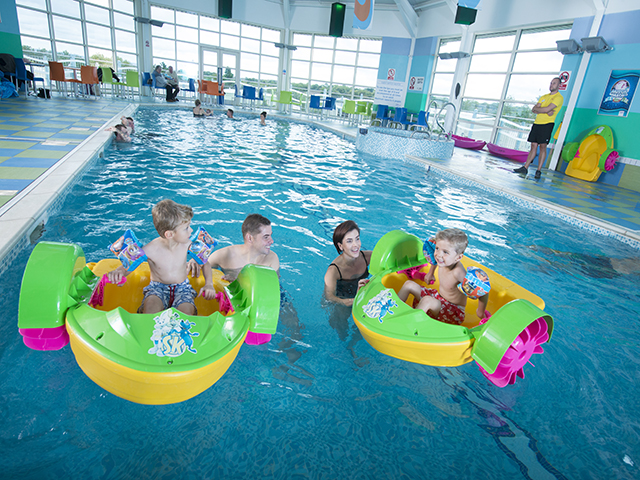 Park Holidays UK
Pirate Academy
Look and Find Challenge
Mini Beast Safari
Clown Academy
Party Dances
Party Games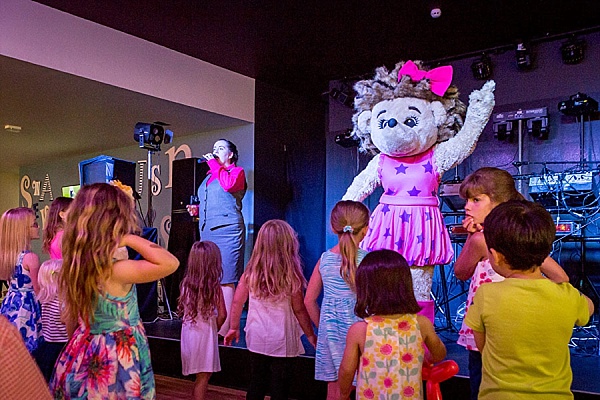 Take a break with half board
Look out for the parks that offer half board, you are on holiday after all! Take the stress out of catering and dine out. Everywhere is family friendly, with emergency extras in the park supermarkets. You'll also find restaurants happy to heat up baby food or some milk, meaning you're free to enjoy all the family fun and entertainment.
So now you are prepared – when should you book your break? Here are some top tips.
Avoid peak school dates – you are one of the lucky ones. You have no schedules or term times to worry about (yet) so take advantage of the amazing prices and let your toddler rule the park!
Spring and autumn breaks are great – prices are so competitive, you might even be able to sneak in two or more escapes.
June and September are great – warm days, all the outdoor pools are open and nearby attractions are less busy.
We wish you and your family a fantastic holiday! Start your search here