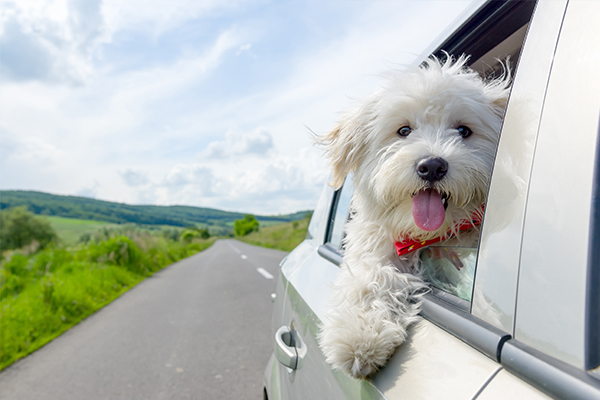 Paw-fect breaks (with a touch of luxury!)
Planning your next British break away, but not sure where to go next? Perhaps you fancy some luxury, but don't want to leave your four legged pal at home. Well the good news is now you don't have to, as there are so many AMAZING accommodation options for you and your dog.
Gone are the days when all you had to choose from was the value accommodation – with 8.5 million of us owning a dog in the UK, times have changed and the stay-cation is more popular than ever before!
So what accommodation can I choose from?
Accommodation options vary by park operator, but here's a guide to get you started. You could find yourself spoilt for choice and surprised at just how much is on offer!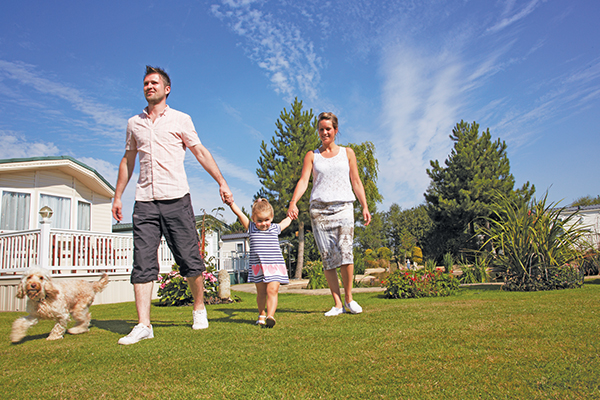 Haven Holidays
Haven offer dog friendly accommodation in Standard, Deluxe and Prestige caravans, so you don't have to miss out on a bit of luxury when bringing your four legged friend on holiday. Standard chalets and apartments are also available at some parks. PLUS, deep cleaning is also included in the cost of your dog friendly accommodation.
Prestige – If you're looking for a holiday home with some extra space and a bit more luxury, Prestige caravans are the perfect choice. These caravans offer stylish fixtures and fittings, along with some luxurious extras such as central heating and double glazing to give them a real home-away-from-home feel. You will enjoy an early 2pm check in too!
Deluxe – At 12 foot wide, Deluxe caravan holiday homes are a bit bigger than the Standard models, creating a spacious open plan environment with plenty of room for your family and pets to enjoy.
Standard – A great value holiday home that doesn't compromise on quality. These caravans are great if you are planning on exploring the local area with your pooch.
Park Holidays UK
Luxury Lodges – Have you stayed in a luxury lodge before? You'll love it. They offer much more space and comfort, which is great for bigger breeds of dogs. You'll normally enjoy an earlier check in time too, giving you more time to explore the park and surroundings with your dog.
Platinum – For the ultimate in canine (and your own) luxury why not choose one of the Platinum pet friendly accommodations? Finished to exceptionally high standards, Platinum includes beautiful furnishings, double glazing, central heating, en-suite facilities and boast a private veranda for Rover to bask on.
Gold – Pamper your pooch in (selected) Gold Plus grade accommodation. Ensure to bring a selection of their favourite DVD's (Lassie, Turner and Hooch, Marley & Me, Beethoven) to watch on the 32″ Television, while central heating throughout should ensure that they don't need extra dog blankets.
Silver – No bones about it – Fido will appreciate the additional home comforts and a superior standard of decor and comfort from his doggy bed in (selected) Silver Plus grade accommodation. The fully equipped kitchen includes a tin opener to get into any stubborn cans of dog food.
Bronze – "Lead"ing the way in affordability, pets will be more than happy in Bronze grade caravans – spacious and comfortable accommodation that is always welcoming to canines.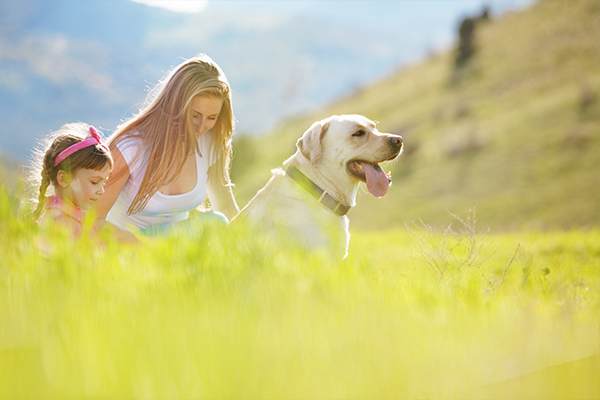 Parkdean Resorts
Luxurious Lodges – 2, 3 and 4 bedroom lodges offer all the mod cons and extra space which is perfect for dogs. If modern is more your style, these are great!
Contemporary Caravans – 2 and 3 bedroom caravans available. For extra privacy, central lounge layout caravans are ideal. With bedrooms at either end of the caravan, you and your dog are guaranteed a peaceful night's sleep.
You can bring up to two dogs per accommodation.
With all the running along the beaches, long walks and sea air, you'll be ready to rest your paws and lap up a drink!
Why holiday in June & early July
June and early July breaks make an excellent time to get away with your pooch.
The warmer weather and the longer days, means you can squeeze every last moment out of your break.
You'll also enjoy all the benefits of holidaying off peak. Not only can you access beaches that are often "off-limits" to dogs during the summer months, but you can enjoy quality time with your four-legged friend away from the crowds.
Lots of the parks are in stunning coastal, countryside or woodland locations making them ideal for dog walking with lots of beautiful scenery for you to enjoy too. Many have nature trails around the park and some even have grassy areas set aside for your four-legged friend to stretch his paws.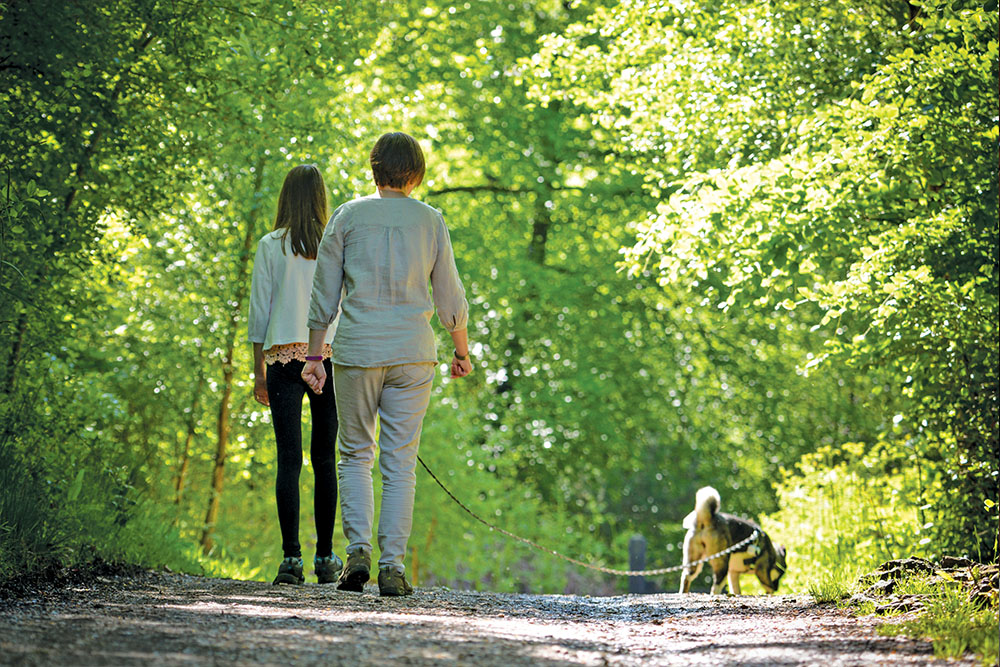 Great dog friendly offers
We welcome responsible pet owners and we want to make holidaying with your pet fun, easy and cheap! Did you know if you stay at a Park Holidays UK park, for a limited time only, dogs go completely FREE. Yes, completely FREE.
Park Holidays UK – Dogs go FREE
For a limited time only, dogs go completely FREE on any holiday arriving in June, early July or late September 2018 – saving £25 per pet on a 3 or 4 night break and £40 per pet on a 7 night break (Max 2 Pets)*
This offer is available on holiday dates arriving between 1 June – 19 July and dates from 9 – 30 September 2018 only.
For some dog friendly inspiration, search for your next break here.
*Terms and Conditions:Offer excludes promotional bookings. New bookings only and a maximum of two pets per unit of accommodation. Offer available on dates arriving 1st June – 19th July and dates from 9th – 30th September 2018 only. Park Holidays UK reserve the right to withdraw this offer at any time. Please note pets are only allowed in designated pet friendly Bronze, Silver, Gold, Platinum and Lodge accommodation. Terms and conditions apply.