Haven Holidays is spending more than £50 million on their holiday parks for 2016, and several parks will be sprucing up their excellent swimming pools and restaurants.
We asked the Haven team what improvements guests can expect to see when the parks reopen in March: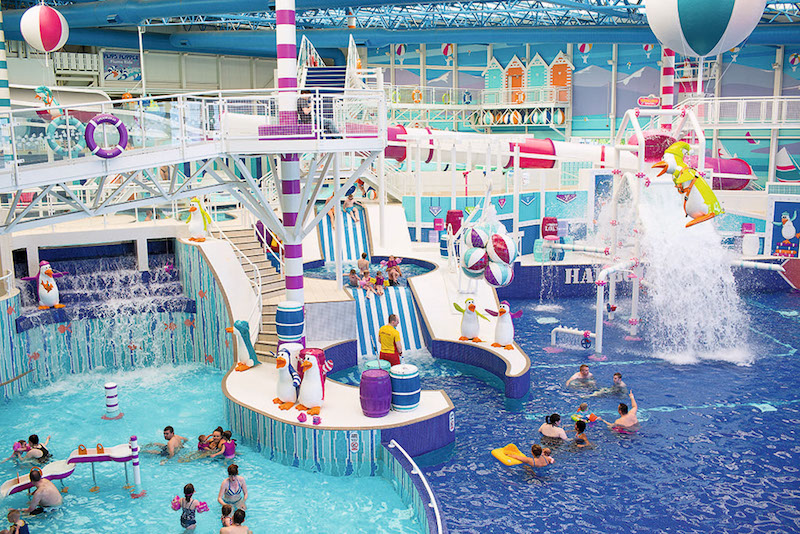 Smart new swimming pools
The newly refurbished indoor pool complex at Craig Tara in Ayrshire will enjoy a second phase of development to improve its changing rooms.
The indoor pool at Haggerston Castle in Northumberland is being renewed to add exciting extras that include a slide, water features in both the upper and lower pools, an enlarged reception area and children's pool.
Burnham-on-Sea in Somerset will see extensive refurbishment of its outdoor pool and decking area outside the bar and restaurant. The pool will be fully tiled and a new kids' pool and 'bubble seat' zone will be added. Other additions will include an extensive terrace with artificial grass and soft landscaping. Plus, there will be new outdoor changing facilities with showers and toilets.
A pool development at Riviere Sands in Cornwall will add a separate kids' pool with decking, a new two-lane, 10-metre slide, and an attractive sun terrace.
Primrose Valley in North Yorkshire will revamp and extend its indoor pool area, with a new pool built alongside the current one.
The outdoor pool will be completely refurbished at The Orchards in Essex and fun new water features are being added.
Seton Sands close to Edinburgh will also have a fresh look for 2016 with a renovated indoor pool.
Revamped restaurants
Blue Dolphin and Reighton Sands in North Yorkshire, Thorpe Park in Lincolnshire and Kiln Park in Pembrokeshire are all refurbishing there bars and restaurants, giving guests even more opportunity to enjoy delicious meals.
And at Berwick Holiday Park in Northumberland, the bar and restaurant at  is being refurbished so it will have a gaming and drinking area set off from the main dining area, which will be styled in furnishings themed from the local activities and rich history of the town.
Book your Haven holiday with our latest offers: https://www.breakfreeholidays.co.uk/operator-caravan-parks/haven
Picture credit: copyright Haven Holidays