Looking for some great ideas on a weekend or midweek getaway?
Why not book a break at a fantastic holiday park close to a National Trust property. You can soak up a slice of history and enjoy the superb self-catering accommodation and facilities of the UK's favourite holiday parks.
Here's our list of 7 stately treasures you can see with a 3 or 4-night short break. You'll be amazed at what you can see and do!

Bembridge Fort, Isle of Wight
Where to stay: Parkdean Resorts Lower Hyde is 7 miles away.
Bembridge Fort is a Palmerston Fort (named after the Prime Minister of the time) that was built by the Victorians to guard for a French invasion. It was never used against the foe and the fort collapsed into disrepair before being rescued by the National Trust and local volunteers. Developments are still underway so guided tours have to be pre-booked, but they are worth the effort as you explore the underground tunnels and discover munitions storage areas and gun emplacements. The coast views from the fort are special too.
Visits to Bembridge Fort are by pre-booked guided tour.

Corfe Castle, Dorset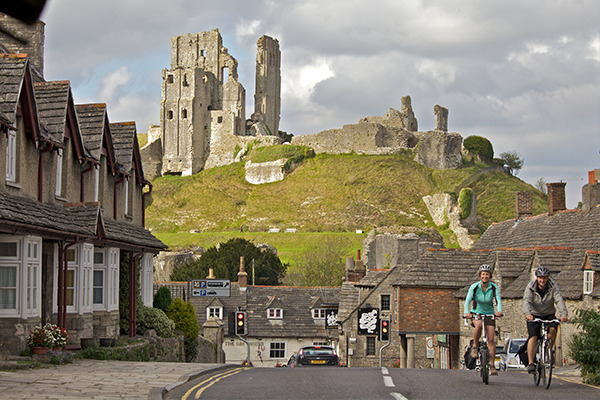 Where to stay: Haven Rockley Park is just 15 miles away.
At more than 1,000 years old, the ruins of Corfe Castle in Purbeck are awash with stories of kings and queens, villains and rogues. Once home to Henry I, the son of William the Conqueror, this was one of the first castles to be built of stone. Corfe Castle is also famous as one of the final Royalist strongholds to fall during the English civil war. Among the fascinating (and gruesome) features are the murder holes where troops would hide to before launching arrows, rocks, scalding water or worse on to their attackers below.

Lindisfarne Castle, Northumberland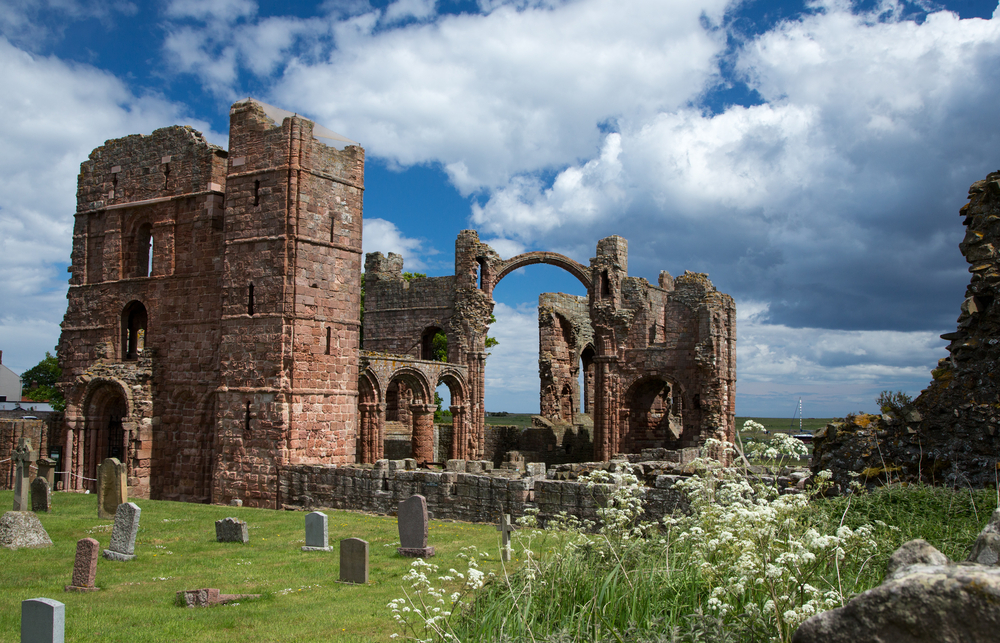 Where to stay:Haven Haggerston Castle is just 8 miles away.
Imposing Lindisfarne Castle reopens in April 2018 after a major restoration. The hilltop castle is set on Holy Island off the Northumberland coast and is accessed at low tide by a causeway. Built in the 16th century as a fort to protect against invasions by the Scots and Vikings, the castle has been enhanced through the ages. Until May the castle will be without its art collections, giving visitors a unique opportunity to see the interior as its original inhabitants would have.

Plas Newydd, Anglesey, Wales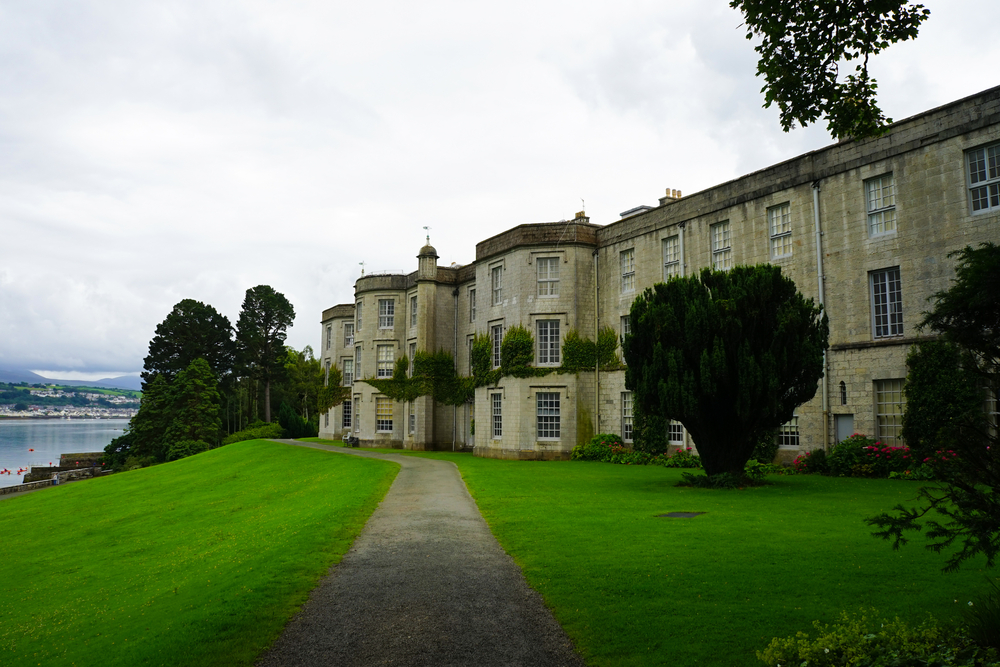 Where to stay: Parkdean Resorts Ty Mawr is 45 minutes drive.
Plas Newydd is a centuries-old country house that was once the country seat of the Marquesses of Anglesey. The historic home boasts incredible gardens and wonderful views of Snowdonia across the Menai Straits, but head inside to discover more amazing treasures. Highlights include one of the UK's most famous landscape murals – an incredible 58-foot fantasy painted by the renowned artist Rex Whistler. There is also a military museum displaying items from the Battle of Waterloo, including the world's first fully articulated prosthetic leg.

Tudor Merchant's House, Pembrokeshire, Wales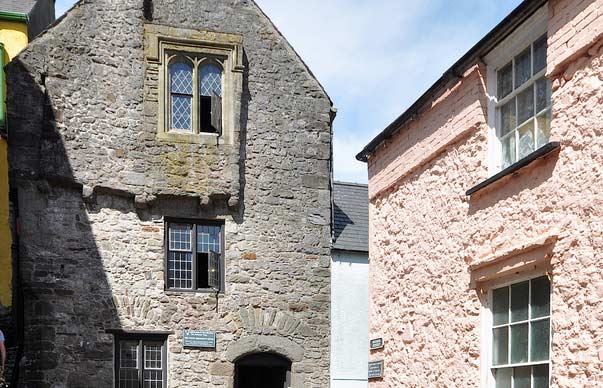 Where to stay: Haven Lydstep Beach is 10 minutes away.
Discover what family life was like for a 16th century merchant, with a visit to Tudor Merchant's House in Tenby. Visitors can browse a traditional Tudor shop selling goods such as wool cloth, sea coal, pots and spices; play with traditional Tudor toys and games, and eat food cooked from recipes that are 500 years old.

Overbeck's House, Salcombe, Devon
Where to stay:Park Holidays UK's Riviera Bay is just over 30 miles away.
This treasure trove of interesting art and quirky artefacts is the former home of scientist and inventor, Otto Overbeck. This unique seaside getaway mirrors the eccentricities of its former owner, with displays including natural history specimens, a fascinating polyphon music box and Otto's electrical rejuvenator, which he claimed could defy the ageing process. Step outside and there's a stunning garden of rare plants, trees and shrubs that thrive in the mild climate.

Gunby Hall and Gardens, Lincolnshire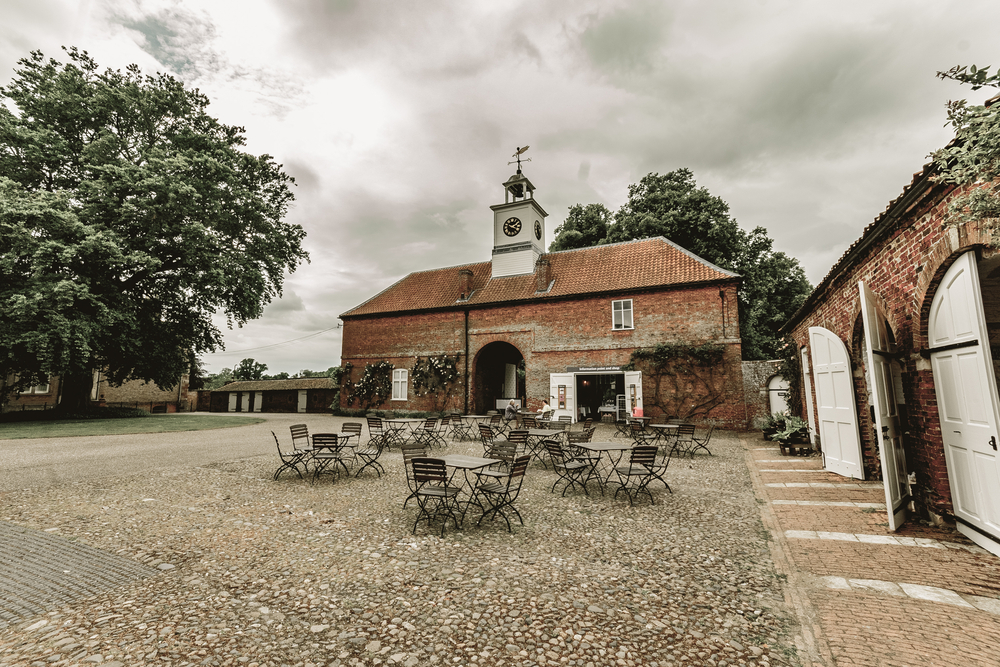 Where to stay: Parkdean Resorts Southview is less than five miles away.
This beautiful country home at the foot of the Lincolnshire Wolds provides a slice of life from the 18th century, allowing visitors to wander through three-floors of fascinating interiors that include a music room, backstairs and a squires library that is one of the best examples still surviving. Outside are incredible Victorian walled gardens with sheltered corners, sweeps of wildflowers and wonderful lawns – there's something to grab the interest whatever the season.
To book your holiday park break, start your search here.