To find a low-cost holiday in October, read our round up of what's on for October at Haven, Park Resorts and Park Holidays – there's no let up in the entertainment and activities on offer.
Haven parks in October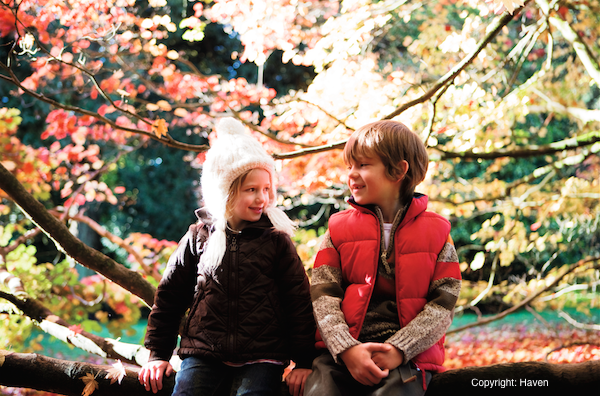 Haven's 35 holiday parks are in full swing for guests in October, with nightly entertainment including musical theatre, family game shows and party dances.
Children
If you are bringing children for a weekend or half term treat, Haven parks continue to offer their three kids clubs throughout each week, including Little Cubs (for ages 0-4), R&B Club (for 5-8's) and SkillZ (for 9-12's). Each club is packed with games and activities that will keep your tots inspired and entertained.
To find out more about activities at Haven parks, take a look at their YouTube channel here.
Pools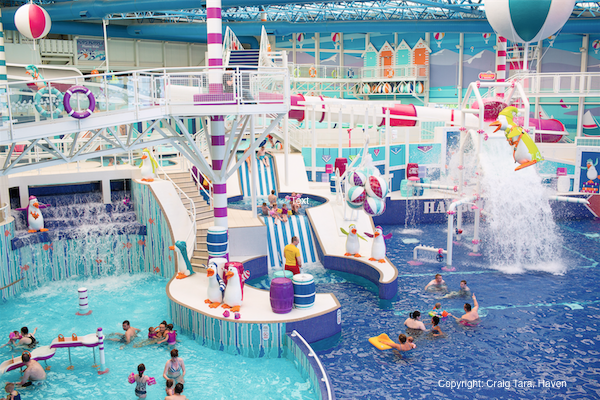 Haven's outdoor pools are closed in October but every park has a heated indoor pool. Many have slides and lots of water-based activities including aqua gliders, water walkerz and aqua jets. Haven's water confidence and Learn 2 Swim sessions are available in October, helping struggling swimmers get better.
Sports and activities
October gives you the chance to try your hand (or foot) at a new sport, with Haven's parks offering coaching for archery, fencing and football, with mini versions available for 3 to 5 year olds.
Many parks also have activities such as climbing walls, zip wires, high ropes, crazy golf and craft sessions including Pic N Paint and Sand Art, which are hugely popular.
As the weather turns there are lots of changes in the local landscape, which you can investigate with Haven's popular Nature Rockz programme (available at 22 parks). Bug safaris, bushcraft, bird box making and nature walks are among the activities offered by park rangers.
On dry days visitors can head to a local golf course, or chip and putt their way around one of the nine-hole golf courses available at several Haven parks (read more here).
Halloween
Half term week (24-31 October) is extra special, with parks putting on Halloween parties with fancy dress, themed activities and spooktacular shows.
Tempted? To find a Haven holiday in October, click here.
October holidays at Park Resorts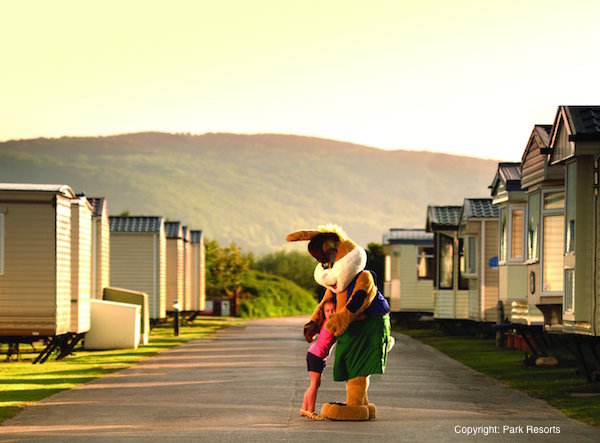 Park Resorts has the widest choice of holiday parks across the UK, with a total of 48 destinations. October guests are treated to a large range of activities and entertainment – not quite at summer holiday levels, but there is still plenty to enjoy.
Entertainment
There's a whole host of adult entertainment available for October night times at Park Resorts, including pub quizzes, a whodunnit murder mystery and linked bingo (with big cash prizes). For those who prefer to perform there's a video DJ and good old karaoke. During October days, adult activities include a golf simulator and Strictly-style ballroom classes teaching the tango to the cha cha.
Children
Park Resorts' kids clubs include crazy games, antics, shows and crafts. At parks where children's clubs are usually available, both the Play club (for 5-12's) and Play Tots (under 5's) are on offer in October. Check specific details at your park though, as not all destinations offer the full range of kids clubs.
Pools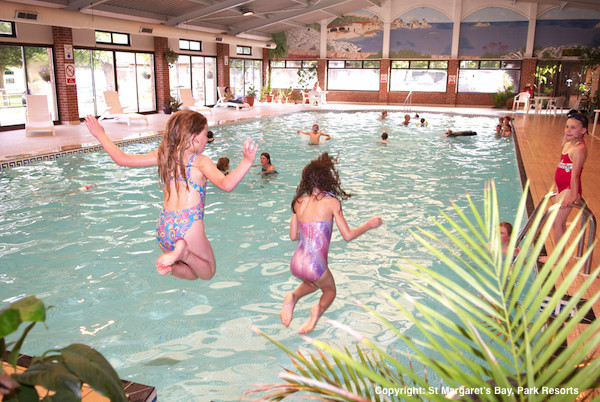 As you'd expect in October, outdoor pools are closed, however most Park Resorts sites have indoor pools that stay open for autumn (exceptions are Warden Springs, Weeley Bridge, Manor Park, Barmston Beach, Church Point, Eyemouth, Fallbarrow, Limefitt and Todber Valley).
The pools feature a whole host of activities throughout the day, with everything from Aqua Rollers to Pirate Rafting on the menu.
Follow this link to find an October holiday with Park Resorts.
Park Holidays in October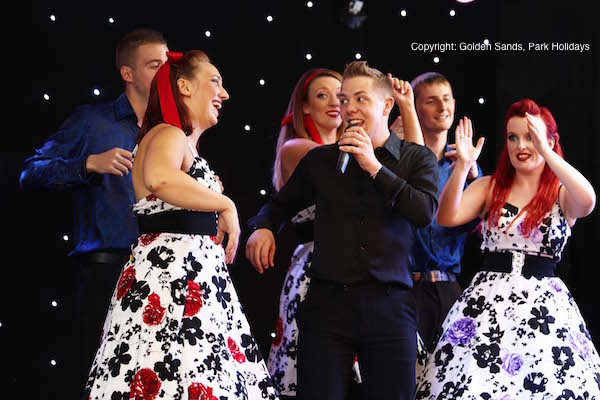 With 24 holiday parks in the south of England, Park Holidays is popular choice for end of season October holidays.
Their parks keep up most activities into October. Evening fun continues as the nights draw in, with a nightly entertainment programme that includes Loopy Time for the children, followed by Link Up bingo for big cash prizes, and then a singer, show or entertainer.
Children
Park Holidays' Loop Club for 5 to 14 year olds keeps going to the end of October, with game shows, big win competitions and party dances for children.
However, all of Park Holidays travelling shows are finished by October, so activities from outside companies, such as sports coaching, are not available.
Pools
Outdoor pools close at the end of September, but indoor pools stay open throughout the season. Not all Park Holidays' destination have indoor pools, so check the park facilities pages before you book.
Halloween
Half term week is popular with families, and individual parks celebrate the time of year with a host of Halloween-themed activities, including fancy dress competitions, pumpkin carving, and Halloween parties for adults and children.
Click here to see our Park Holidays breaks.