Caravans are a staple ingredient of the Great British Holiday. 
At Breakfree, we love our caravans and holiday parks even more than the next, and have a fabulous choice of locations to visit and get stuck into some classic summer fun.
From touring the Cornish coasts, to taking in the views of bonnie Scotland, caravan holidays are filled with fun for all the family to get excited about. 
Why wait for a sign to start booking? Here are four of our favourites when you're looking for a minimum of 2 night caravan breaks this year. 

1. Parkdean Resorts Eyemouth
Holiday park location: Fort Road, Eyemouth, Berwickshire 
Great for: last minute 2 night beach holiday breaks 
Want a taste of sun, sea and sand? Eyemouth is the perfect place to tour your caravan for 2 night breaks. Enjoy a choice of three beaches within walking distance, or take in the stunning sea views from every part of the park. 
There's fun to be had for all the family, with a wide range of activities on offer during your stay. Get stuck in on your family holiday with a trip to the adventure playground, kick around the multi-sports court or stop off in time for a bite to eat. Call in the arcade centre to check out the games on offer, and spend your nights enjoying the latest show over a drink or two.
One of the park's biggest draws is the nearby fishing village of Eyemouth, where you can find a full choice of bars, restaurants and entertainment. Take the day away from the caravans to explore the local delights and search for sea life within the wide beach waves. 
Guests can do as they please in the summer sun from the comfort of their holiday homes – whether that's looking for a new coastal walk to explore, or chilling in your caravans made for enjoying those special views all year round. 
Facilities: Book this caravan break for a great balance of coast and countryside, with services such as hot water, showers and fresh water points readily available. An indoor swimming pool and entertainment complex are also on hand for customers to use when they please, with quality food on offer in the park. Caravan and motorhome accommodation only, price may vary by season. 
Find out more about Parkdean Resorts Eyemouth Touring Park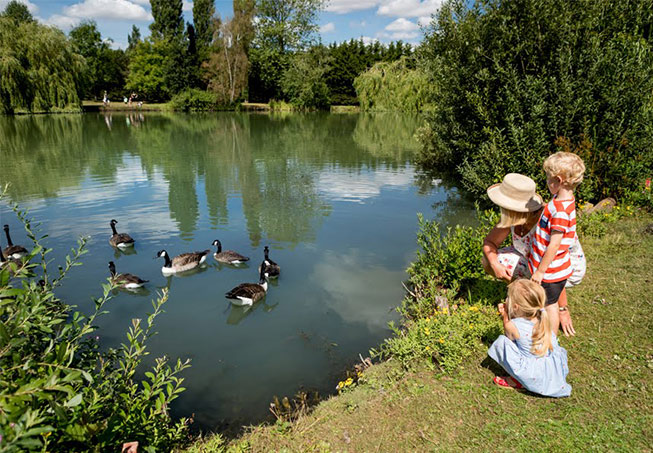 2. Park Holidays UK Carlton Meres 
Holiday park location: Rendham Road, Carlton, Saxmundham, Suffolk
Great for: 2 night lakeside caravan short breaks 
For last minute holidays short breaks by the water, Carlton Meres is the perfect park to choose to book. Set on a tranquil location that's full of natural beauty, this break is great for those that need some time away from it all and can enjoy the peace and quiet from their caravan home from home. 
Get the most from your 2 night stay with the brand new range of facilities. Enjoy a family dip in the outdoor pool, check out the upgraded adventure playground, or wash the holiday spirit down with a drink or two in the bar. Guests can enjoy gaming and relaxation rooms on offer, make a souvenir to please all the family, or choose to please yourself from the comfort of the caravan. 
Need a sign to book this short break? Guests are only a stone's throw from wonderful local sights on offer during their stay. All the family can find fun the beautiful coastal landscape, parks and special seaside towns, and choose from their range of restaurants and bars for a night out. With regular fishing tournaments made for the sportsmen of the family, there's always a new thing or two to find during a stay. 
For a break from the caravans, get away with the new pod holiday homes, with spacious bedrooms and luxurious designs perfect for those precious nights on an extra special stay. 
Facilities:  With flexible dining available, these caravan holidays parks boast amazing facilities, from indoor and outdoor pools, restaurant and a gym. Caravans or booking into the luxury lodges are both welcomed, with all guests having access to available shops and services. More information on accommodation availability can be found online. Price deals may depend on seasonal availability – we recommend booking soon! 
Find out more about Park Holidays UK Carlton Meres Touring Park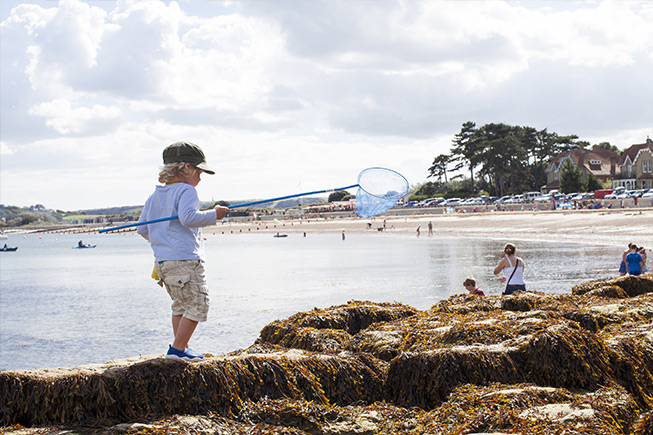 3. Parkdean Resorts Nodes Point
Holiday park location: Lower Green Road, St Helens, Ryde, Isle Of Wight
Great for: 2 night holidays with everything on offer 
Most people love to find great holidays parks with great availability on offer – and Nodes Point has it all. With accommodation overlooking stunning views, this site offers a fantastic base for any summer breaks for caravans. From 65 acres of parks to the seaside only a stone's throw away, holidays are Nodes Point are always a special and unforgettable time. 
From your caravan home from home, soak up the summer sun in the expansive parks setting, putting on a classic British barbecue with the people you love, or enjoying holiday games and activities. One of the best caravan holidays for pets, feel the call of the indoor pool slides, test your skills on the sports court or dance the night away in the fun-filled bar. Hungry? You may want to check out one of the amazing meals the restaurant offers – and even feast from the sun terrace. 
One of the parks that makes your holiday home feel both fun and relaxed, Nodes Point caravan breaks take in the best of the Isle of Wight – close to attractions like zoos and museums, alongside miles of beach to search for crabs and people watch. Caravan breaks are full of fun and entertainment, offering the best of a traditional British summer. 
Facilities: Your booking includes access to showers, fresh water points and a covered dishwashing area. Pet friendly, the site offers an indoor fun pool and is close to many local holiday attractions. Both caravans and tented accommodation welcome. 
Find out more about Parkdean Resorts Nodes Point Touring Park 

4. Parkdean Resorts Widemouth Bay
Holiday park location: Poundstock, Bude, Cornwall
Great for: 2 night holiday home summer fun
Caravans and holiday parks are great ways to experience the beautiful British countryside. At Widemouth Bay, holidays revolve around the stunning coastal views, with accommodation looking down on the Cornish seaside. People come from far and wide to visit Cornwall, and it's no surprise they do!
The ideal location for your holiday home, relax around a meal on the sun terrace or boogie on down at the showbar disco. Feel the call of the ocean from the caravans as the holiday starts and ends on the beach. Soak up the sun on the sand, or get stuck in with surfing and looking for crabs. Head back to your accommodation for an evening meal, or finish your holiday fun off with a game of snooker, crazy golf or a round at the arcades. 
Facilities: Caravans are situated near a supermarket, bar and restaurant area as well as the live entertainment area. Holidays never have a dull moment with a range of fun, on-site activities such as pool, video games, amusements and crazy golf, as well as easy access to the beach. Book soon to secure your summer place! 
Find out more about Parkdean Resorts Widemouth Bay Touring Park 
Not everyone is looking for the same things in a wide range of short breaks. At Breakfree, we know how important it is to get every holiday detail exactly right. From holiday parks in Devon, to more trips for caravans and other types of accommodation, Breakfree have you covered.  
Contact us or visit us online for offers and information on more holiday parks that could be the ideal fit for you, and start enjoying your summer sooner!