Getting up close with nature is always great fun on the coast. Travel journalist ANGELA YOUNGMAN picks eight of her favourite UK holidays with the very best wildlife spotting opportunities.
1/ Brownsea Island red squirrels
Who can resist red squirrels and memories of Beatrix Potter's Little Squirrel Nutkin? These delightful creatures have enchanted children for years. Although red squirrel numbers have declined, there are wonderful enclaves where they can still be found. Brownsea Island, just off Poole Harbour is one such location. Take a boat across to the Island and explore this haven for wildlife. Look carefully and you might see a kingfisher flashing past by the pond, or a red squirrel scampering among the trees. Take time to play in the adventure playground or try the tree climbing trail.
See our caravan parks in Dorset: https://www.breakfreeholidays.co.uk/caravan-park-holidays/uk/dorset-and-somerset
2/ Dorset llamas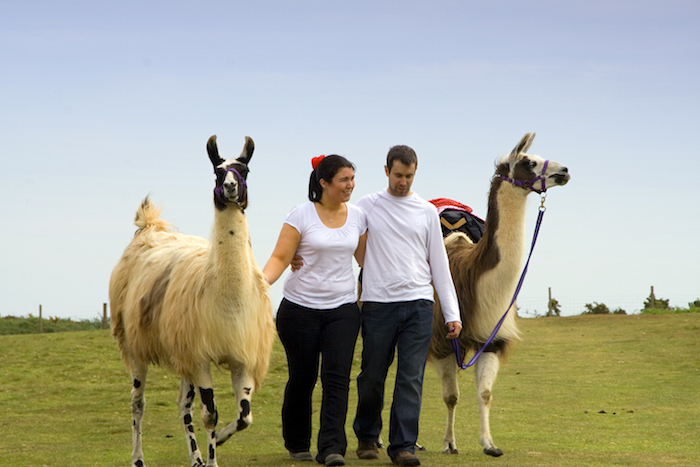 See the Jurassic coast in a different way when strolling with llamas in tow. Llamas are very inquisitive creatures and love admiring the scenery while munching on the hedges. Meeting new people and going for a walk is something llamas really enjoy. At Peak Hill Llamas in Dorset, you can find out everything you want to know about Llamas, learning how to handle and lead them on a gentle trek to see the spectacular countryside with its stunning coastal views. This is a perfect activity for all ages.
Search for holidays in Dorset: https://www.breakfreeholidays.co.uk/caravan-park-holidays/uk/dorset-and-somerset
3/ Norfolk coast seals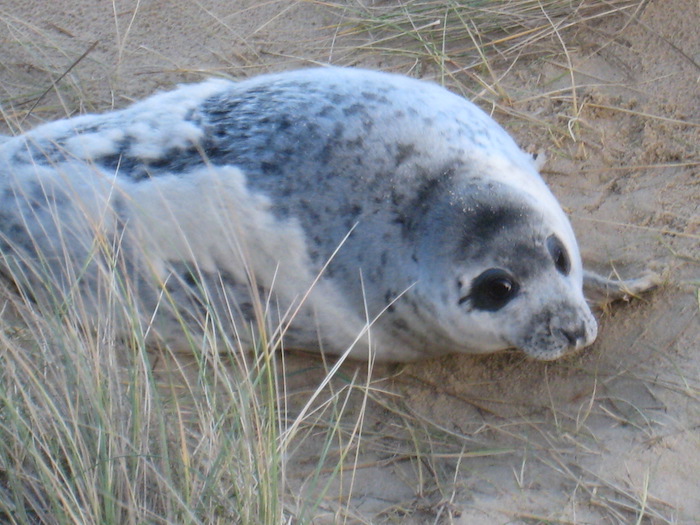 Just off the Norfolk coast, hundreds of seals bask contently on sandbanks. It is an incredible sight. Often, inquisitive seals will dive into the water, before bobbing up close to the boats to see who has come to visit. There are two types of seals found here – common and grey seals. There are seasonal trips between May to September from Great Yarmouth central beach to see the colony at Scroby Sands, while yet other boat trips visit the seal colonies at Blakeney with an opportunity to explore the bird reserve at Blakeney Point. Watch the seals relaxing in the sun or moving ungainly across the land, and hear their barking conversation as well as seeing their beauty and flexibility in the water.
Find a caravan holiday in Norfolk: https://www.breakfreeholidays.co.uk/caravan-park-holidays/uk/norfolk
4/ Cornwall marine life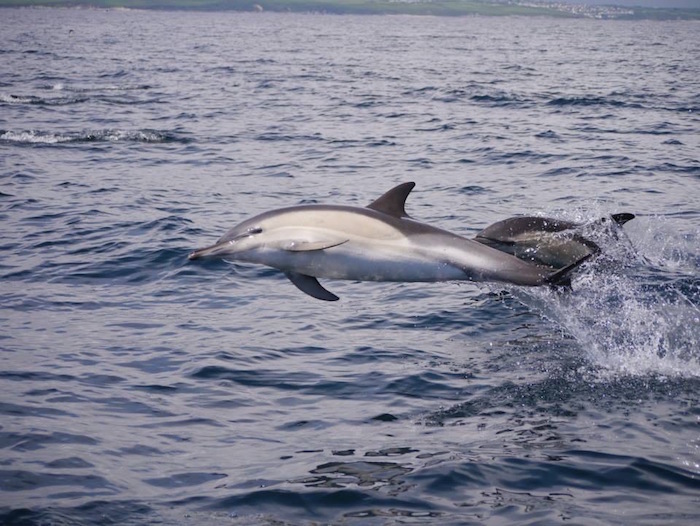 Even bigger sea mammals may be found down in Cornwall. Wildlife Cruises from Falmouth are a fantastic way to see a variety of coastal wildlife. As the boat sails under the massive granite cliffs covered in wildflowers you might see bottlenose dolphins, porpoise, huge basking sharks – and if you are very, very lucky perhaps even a whale! The warm seas off this pretty coastline attract an enormous amount of sea life. Lots of birds can be seen too including the magnificent storm petrels.  Informative, helpful staff on board the boats ensure that you do not miss anything and are happy to all your questions about the wildlife.
Find a Cornish holiday park: https://www.breakfreeholidays.co.uk/caravan-park-holidays/uk/devon-and-cornwall
5/ Anglesey sea birds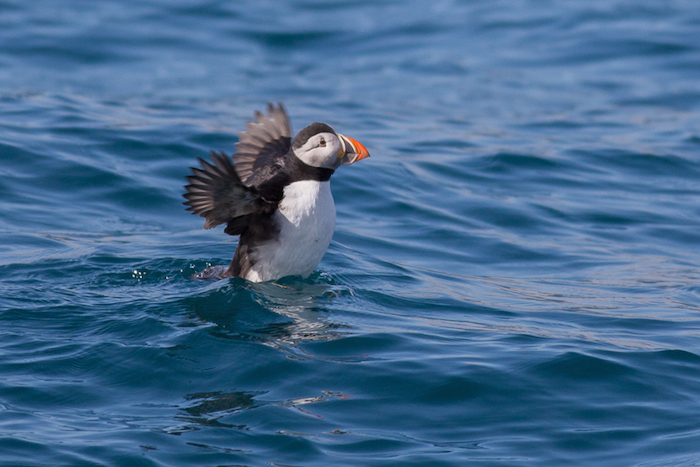 Enjoy a close up view of puffins, guillemots and razorbills at the RSPB reserve at South Stack on Anglesey. Telescopes and binoculars are provided so that visitors can get a brilliant view of the birds. Rare birds sometimes appear too such as the choughs. There are extensive nature trails to explore along the cliffs and even to the top of Holyhead Mountain, if you are feeling really energetic. The heathland is a blaze of colour for much of the year and full of wonderful wildlife. There may even be a basking adder to be seen. Special activities for children are often held during the summer months.
Search holidays in Wales: https://www.breakfreeholidays.co.uk/caravan-park-holidays/uk/wales
6/ Otters and sea birds in south Wales
Stackpool in South Wales offers lots of opportunities to get up close to nature. Cliffs, sand dunes, woodlands and lots of small coves are perfect locations to discover thriving natural habitats with otters, water birds and dragonflies. Stroll, explore and see just what you can find.
Find a caravan park in south Wales: https://www.breakfreeholidays.co.uk/caravan-park-holidays/uk/wales/tenby
7/ Wonderful wildlife trusts
There are Wildlife trusts to be found all around the coast from Cumbria to Devon, Yorkshire to the Isle of Wight. Every year they offer a wide range of activities for families and children to find out about wildlife in their areas. Many have very unique landscapes such as the Norfolk broads which give the opportunity to see something different to the wildlife found elsewhere in the UK. Try rock pooling, moth trapping, go on a bug hunt, discover the moonlit world of owls and hedgehogs or help to count butterflies, go on a scavenger hunt, make music from natural objects, take a guided walk or try your hand at some environmental art.
See our UK caravan park holidays: https://www.breakfreeholidays.co.uk/caravan-park-holidays/uk
8/ Birds of prey in Sussex
Discover the world of birds of prey at the Falconry Centre, Knockhatch Adventure Park, Sussex. Watch Peregine Falcons streak through the air, see owls flying, Kestrels dipping and diving and the ever popular little Lanner Falcon. Handlers give detailed demonstrations and talks about the birds and allow you to see them up close. Watching the birds flying freely across the sky is an unforgettable sight. These majestic creatures are enthralling and dramatic.
Search for caravan parks in Sussex: https://www.breakfreeholidays.co.uk/caravan-park-holidays/uk/sussex
Picture credit: all images provided by Angela Youngman