Where should you go on holiday in 2016? Here's our review of what's new and exciting around the UK coast for next year. You can book holiday parks in all of these destinations at breakfreeholidays.co.uk/2016-holiday-offers.
Northumberland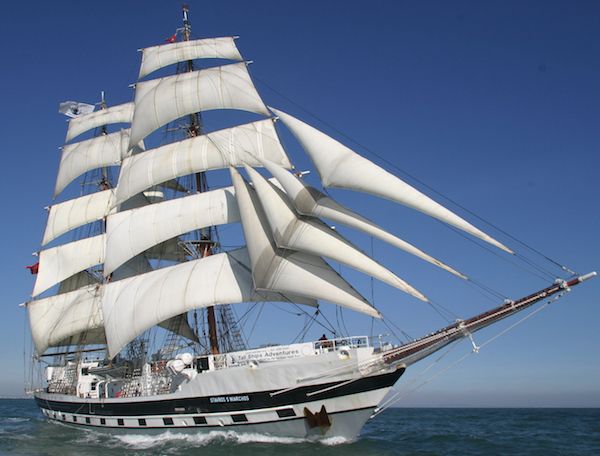 Blyth is hosting the prestigious North Sea Tall Ships Regatta, with some of the largest and most spectacular Tall Ships in the world sailing into port over a weekend. The town is celebrating with events including concerts, a sea battle, sporting competitions and a crew parade.
When: 26-29 August
More: visitnorthumberland.com
Picture credit: Stavros S Niarchos/Visit Northumberland
Yorkshire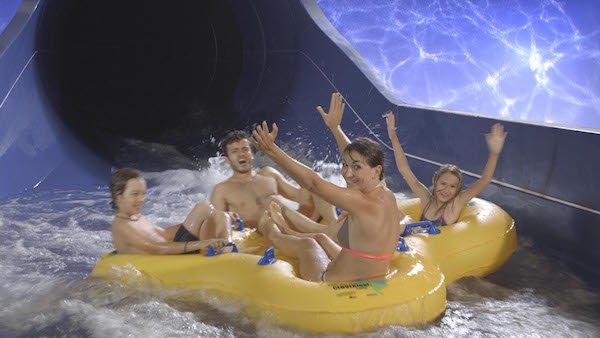 An Alpine-style waterpark is coming to the seaside town of Scarborough in 2016. Alpamare is an adventurous, pampering water experience with exhilarating waterslides, water playground, heated outdoor pools and a spa with steam baths, sauna and treatment facilities, all overlooking the sea at North Bay.
English Heritage's Rievaulx Abbey is undertaking a major restoration project that will see a new museum, tearoom, shop and an expanded visitor centre open for May. The development to the North York Moors National Park site will help to shed light on the remarkable Abbey and its inhabitants through the years.
Following the outstanding success of its launch year, the Yorkshire Festival returns in June with a series of events filling fields, streets, towns and cities across the county. Look out for a packed programme of events and activities.
More: yorkshire.com | english-heritage.org.uk |
Picture credit: Yorkshire.com
Norfolk
Davenport's Magic Kingdom is a new venue opening in North Walsham (less than an hour from Great Yarmouth). The attraction showcases 500 years of magical history from one of the largest collections of magic memorabilia in the world. There are costumed guides and live shows that will provide plenty of awe for youngsters and nostalgia for adults.
A recent development from the Royal Society for the Protection of Birds (RSPB) is their 'rent a warden' scheme, where visitors can hire out the RSPB's experts for their own unique wildlife safari, exploring the coast around Great Yarmouth, the Berney Marshes and inland at Strumpshaw.
New sections of the Norfolk Coast Path will be opened up by the Norfolk Trails Team in 2016, making it easier to explore along the coast from Cromer to Great Yarmouth.
More: visitnorfolk.co.uk | davenportsmagickingdom.co.uk | rspb.org.uk
Essex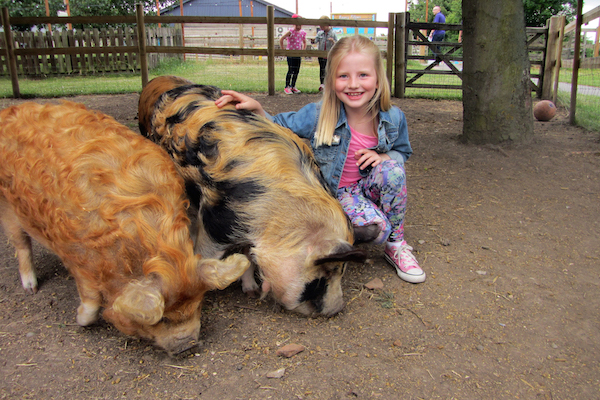 Marsh Farm Animal Adventure Park, at South Woodham Ferrers (around 30 minutes from Southend) is the official home of Shaun the Sheep. Every weekend they host their Championsheeps LIVE, when visitors can take part in a flock of suitably silly games, including wellie throwing, cabbage keepie-uppie and fit with the flock. Other highlights through the year include an Easter Eggstravaganza; Mini Moos Toddler Festival (June) featuring singing and dancing with Glaston Babies, enchanting storytelling and mini sports; there's a teddy bears picnic in July, with a bear hunt, teddy town and chicken coop crafts, and in August we love the look of KidsFest, which they regard as Glastonbury for kids.
Yee-ha, Adventure Island in Southend will unveil a brand new, £1million Wild West-themed train ride for Easter 2016. The child-friendly attraction is being built in-house and promises to take thrill seekers on a Gold Mine Experience.
Next year Hedingham Castle will mark the 800th anniversary of a siege by King John as he attempted to overturn the terms he agreed to in the Magna Carta. The Medieval Siege Society will bring to life the sights, sounds and smells of the Middle Ages, reconstructing the siege in authentic detail with siege weapons, archery, battles, jesters, musicians, craft stalls and a host of entertainment (1-2 May). Hedingham will also host Outdoor Theatre in August, with productions including a hilarious take on The Canterbury Tales, the classic tale of Gulliver's Travels, a family friendly version of Sherlock Holmes and the adventure-filled The Mark of Zorro.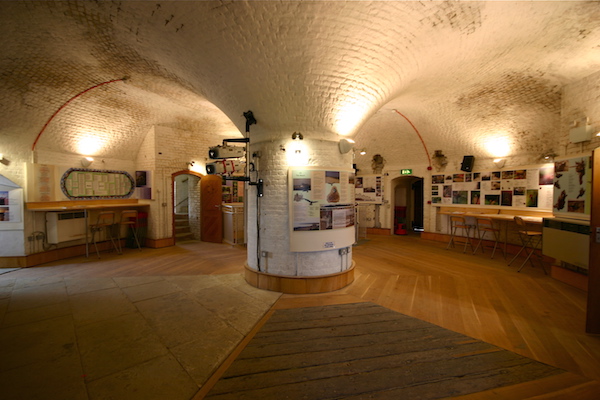 At the seaside village of Jaywick, the historic Martello Tower is hosting a living history weekend (14-15 May), based around the question 'What if Napoleon HAD landed on the beaches of Essex?'. The highlight promises to be an historical re-imagining of what might have happened if the French had invaded during the early years of the 19th Century.
More: marshfarm.co.uk | adventureisland.co.uk | hedinghamcastle.co.uk | jaywickmartellotower.org
Kent
The Historic Dockyard in Chatham is unveiling a £9 million Command of the Oceans project in spring 2016. This superb interactive gallery will take visitors back to the 'age of sail', when Chatham Dockyard built ships like HMS Victory for the Royal Navy. The display will unearth powerful stories revealing the vital role Chatham Dockyard, its defences and people played in British Maritime History. The development includes new galleries dedicated to two significant maritime archaeological discoveries: the timbers of HMS Namur (1756) which was laid to rest 'beneath the floor' of the Wheelwrights' shop, and the HMS Invincible (1758) collection of objects recovered from the sea bed.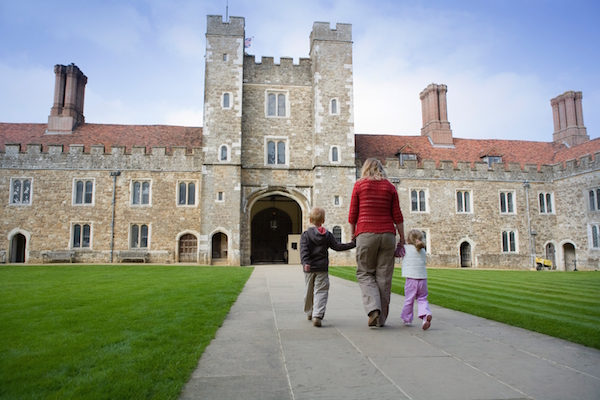 As part of a two-year project, the National Trust's Knole House (pictured) in Sevenoaks will open a world-class conservation studio, preserving items from the grand country house's collection in full view of visitors. Also opening in 2016 will be the refurbished Gatehouse Tower with commanding views of Knole's medieval deer park.
More: visitkent.co.uk | thedockyard.co.uk/explore | nationaltrust.org.uk
Picture credit: John Miller/Visit Kent
Devon
Plymouth is hosting the start of The Transat, a four-yearly event that is the world's oldest professional solo sailing race. Spectators can watch a fleet of tiny sailing boats start their arduous voyage across the Northern Atlantic to New York, with icebergs and freezing fog among the challenges ahead. Expect a regatta feel along Plymouth's stunning waterfront, with music, entertainment, stalls and much more for sailing enthusiasts, families and all visitors.
When: 8 May
Exeter will hold a Battle of the Somme remembrance to mark 100 years since the devastating First World War battle. More details will be announced soon.
When: 2 July
More: visitdevon.co.uk | thetransat.com | thesomme19240.co.uk
Cornwall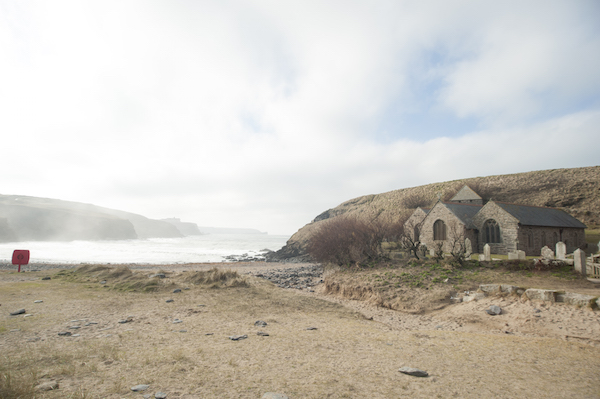 With a new series of Poldark hitting TV screens in early 2016, the smoldering hero will again play centre stage for much of Cornwall's tourism experiences. Why not pull on your breeches, saddle up and discover popular locations seen in the show. Highlights include Porthgwarra, where Captain Ross swam in crystal clear waters as Demelza watched from the cliff tops; Charlestown near St Austell, which doubles as the principal town in Poldark, and Church Cove Gunwallow (pictured) on The Lizard, made famous as the setting for night-time ship wrecking scenes.
If that seems a little tame, visitors can try one of the many Poldark experiences now available. Favourites include riding the Bodmin Moor Poldark Trail on horse back; taking an underground tour of Poldark Mine; paddling around St Agnes Head in a kayak to see the miners' paths cut into the cliff-tops, or enjoying the golden sands of Perranporth beach where Poldark author Winston Graham first found inspiration.
More: visitcornwall.com
Picture credit: Adam Gibbard/Visit Cornwall
Isle of Wight
Tapnell Farm near Yarmouth is milking its past as one of the Isle of Wight's largest dairy farms to launch an immersive "moo-seum" where visitors can gain a unique insight into the importance of the humble cow, dairy farming and milk. The farm, which is rapidly growing its reputation as one of the island's leading day-trip destinations, is expanding its Play Barn with new activities and equipment for children, and adding a gallery and exhibition space to display the work of local artists. Bike hire specialist Wight Cycle Hire will be setting up base at the farm, encouraging visitors to head out along the many local trails.
More: visitisleofwight.co.uk | tapnellfarm.com
Picture credit: Visit Isle of Wight
To book holidays in any of these destinations, visit https://www.breakfreeholidays.co.uk/.