Things to do in Dorset – Everything you need to know
A top three favourite of BreakFree bookers, home to the Jurassic Coast, Dorset is packed full of beautiful beaches, hidden gems, fun on the seafront and stunning, quaint seaside towns. Our selection of holiday parks across Dorset extend to holidaymaker faves, ParkDean Resorts and Haven. With sand, sun and stunning scenic walks, don't hesitate to make Dorset your next BreakFree booking!
And, to help you pick out some of the delights Dorset has to offer, take five and scan our top five 
Hey, Hey, we're at Monkey World
The magnificent work the team at Monkey World do, rescuing and housing refugee, abused and neglected primates makes the centre a must visit when you're in Dorset. Housing orang-utans, chimpanzees and gibbons, this ape rehabilitation centre is a great day out for all, with lots of free parking, loads of great walkways to explore the sprawling grounds and a great shop to take home a memento, that also goes someway to caring for all the monkeys and this fab charitable cause.
Knock knock at Durdle Door
Once you've wound your way down a delightful, but equally devilishly steep walkway to the cove, you'll be met by the world's most famous and photographed rock arch, Durdle Door. Created over 10,000 years ago when the sea smashed through portland limestone, Durdle Door is an incredible wonder, joined to a lovely cove that's perfect for relaxing, sunning and swimming. Just make sure you bring your camera to snap this wonderful sight throughout the day
Brownsea Island's calling
There is nothing more quaint in the Dorset region than hopping on the ferry to the largest island in the region, Brownsea Island. Owned and managed by the National Trust, once you've stepped on the shore, you'll feel like you've been taken away to a peaceful wonderland, replete with breathtaking views of the coastline. But the real gem of Brownsea is the habitation of over 200 red squirrels, bounding about in this awesome island of peace
Soak up the sun at Sandbanks
Super close to some of our favourite holiday parks, aside from housing some of the most prime real estate in the UK, Sandbanks could also claim the crown of the best beach in Britain. You'd be excused for thinking you'd arrived in Australia, as the white sands rival those down under. Twinned with cute beach huts, pitch and putt, and cute cafes serving up seaside faves, fish and chips, go once and you'll never want to leave. Stay long to watch the sun go down on the stunning Sandbanks shoreline
Studland Beach treats
You can access the two and a half miles of Studland Beach by chain ferry, to make visiting this marvelous National Trust beach an old days treat! Once you've arrived, enjoy everything from bathing, bucket and spading, beach games and watersports, with something to suit all at this wonderful beach treat. A jewel in the Jurassic Coast, however much Studland Beach fills up on a summer's day, there's always sufficient room to deck out in the dunes that bestride this beatific beach.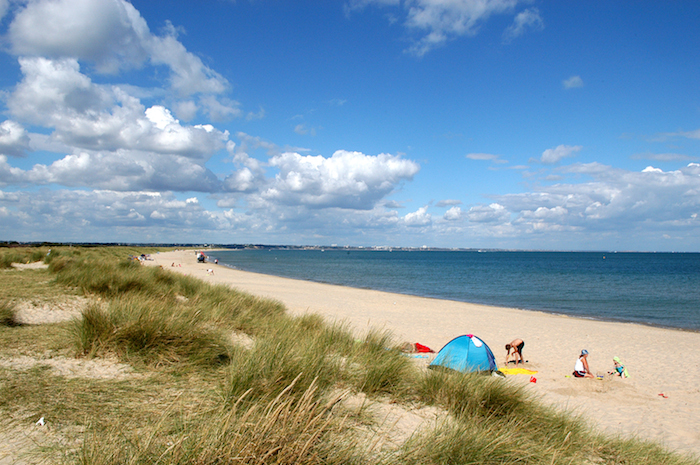 Dorchester Literary Festival
With a programme of events highlighting the latest books by today's most original authors, this new festival warmly welcomes book-lovers to this beautiful setting. The festival's main events will be held in the grand hall of the County Museum, a quirky Victorian building filled with a fascinating collection of exhibits to enjoy.
Cut and create your very own vintage inspired frocks in a converted mill a stone's throw from the sea at freshly opened Sew-La-Di-Da Vintage in Lyme Regis. Home grown glamour at your fingertips! Drawing from a wealth of experience, you will learn tricks of the trade to help you achieve professional results. Hens & party girl workshops available also.
Aside from the annual Knob Throwing and Nettle Eating contests, which Dorset has become famous for, I would say that the Great Dorset Chilli Festival comes in at a close third. If you feel you can take the heat, visit this flaming fiesta this year on August 1st and 2nd at St Giles House, Wimborne St Giles and spice things up with all things chilli. From pepper plants to cayenne condiments; seeds to ceramics; plus cooking demonstrations; artisan food producers; music and dancing; spicy street food; local ice creams to cool the mouth; local beers to slake the thirst, it's the hottest day out in Dorset!
My favourite beach is Studland. It's hard to beat in the summer with its four mile stretch of soft white sand, views across to Old Harry Rocks and the Isle of Wight, the Knoll Beach Cafe for a spot of lunch or a Purbeck ice cream and wildlife walks through the dunes and heathland behind the beach where you can spot all six British reptile species.
Is there a Dorset food or drink we must try?
You can't come to Dorset without trying our famous Dorset Apple Cake. This delightful cake is best sampled in a quaint Dorset tearoom, or whilst soaking up the sunshine from a pretty garden terrace.
We have three nights in Dorset, what must we see?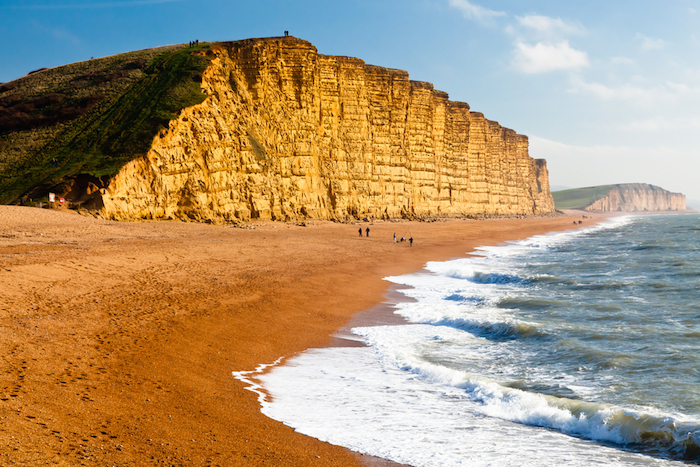 Visit West Bay, the filming location of triple BAFTA award winning drama Broadchurch and see for yourself the beautiful rippled golden cliffs of the Jurassic Coast. A Broadchurch Trail to help you discover the filming locations from series 1 is available from www.visit-dorset.com/ideas-and-inspiration/film-and-tv/broadchurch and an update including series 2 locations will be available soon.
Sit back and relax with a day of excitement and nostalgia at the award winning Swanage Railway. The 12 mile return trip takes you through the beautiful Purbeck countryside and includes stunning views of the iconic remains of Corfe Castle. As you travel down to Swanage you can appreciate the rich history of the area, its abundant wildlife and fascinating geology as well as the influence the region had on famous authors such as Enid Blyton and Thomas Hardy.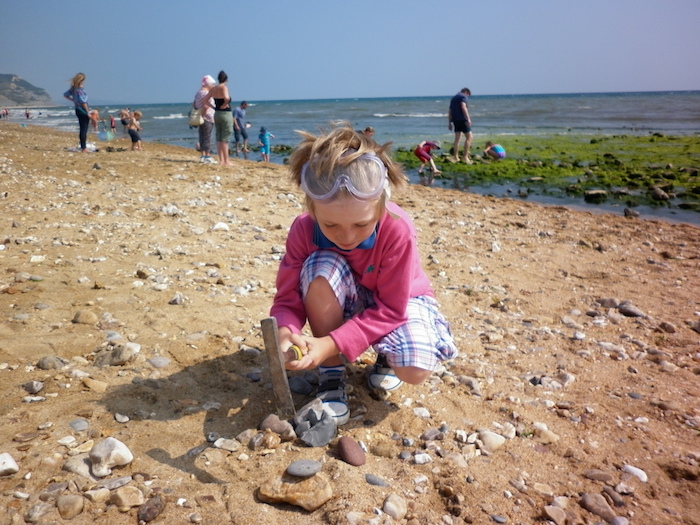 Lyme Regis and Charmouth are two of the best known beaches in Dorset for fossil hunting. The remains that have been found here since the 18th century represent one of the richest slices of life in Jurassic times anywhere in the world! Join a fossil hunting walk to discover your own prehistoric gem or a Mary Anning guided walk (the girl behind the well known tongue twister "She sells sea shells").
Photo credit: Visit Dorset
Ready to visit? Head over to our main site to find a holiday in Dorset: https://www.breakfreeholidays.co.uk/caravan-park-holidays/uk/dorset-and-somerset