The coastline of England's Northwest and North Wales is graced with a host of delightful little seaside towns – many just a short drive from local holidays parks. Local resident David Atkinson tells us about 10 of the best.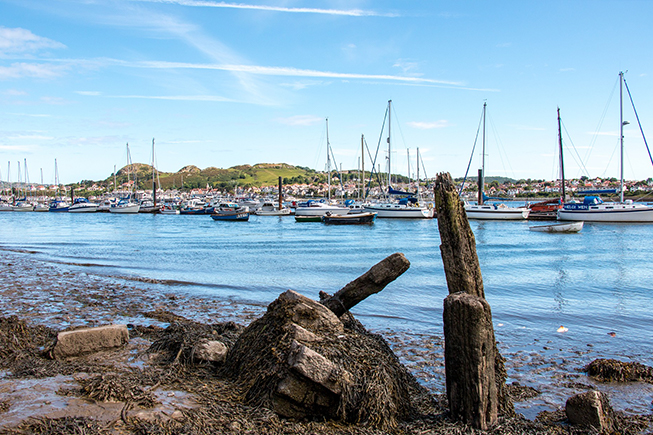 1. Conwy
Conwy – picture credit: Conwy County Borough Council
Conwy's Unesco-listed castle dominates the walled town. But a recent regeneration project at Conwy Quay has brought new life to the waterfront.
To appreciate Conwy's superb natural location, take a stroll along the quayside towards the marina, hugging the headland with views of gently bobbing fishing boats and birdlife from the nearby RSPB reserve fluttering playfully overhead. Afterwards, stock up on local produce at Edwards of Conwy, an award-winning butcher and deli.
View Parkdean Resorts Ty Mawr holiday park for accommodation options whilst you're there.
2. Llandudno
Llandudno Pier – picture credit: Conwy County Borough Council
The Victorian seaside town has re-invented itself as modern resort for boutique accommodation, upmarket dining and Welsh culture from live theatre to contemporary art. No wonder the American travel writer Bill Bryson describes Llandudno as his "favourite seaside resort".
The pier has all the kiss-me-quick attractions while the lesser-visited West Shore offers a calmer counterpoint for sea-air strolls away from the crowds. Don't miss Professor Codman's historic Punch and Judy show then finish with a slap-up fish supper at Fish Tram Chips opposite the Great Orme Tramway station.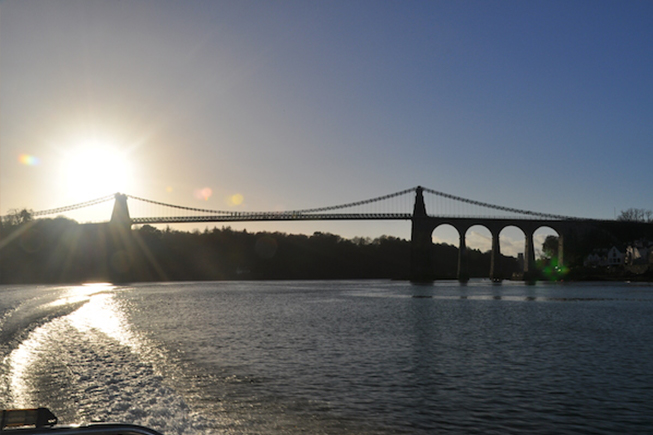 3. Bangor
Menai Strait – picture credit: IoACC
Student-hub Bangor may not make an instant impression, but look again. Just northwest of the centre is a delightful waterside area with serene views across sandy Anglesey beaches.
The centerpiece is one of Wales' finest Victorian piers for a genteel stroll out into the Menai Strait. Catch the sun glinting off Thomas Telford's handsome Menai Suspension Bridge in the distance then head back into town for coffee at cosy cafe-deli Kyffin.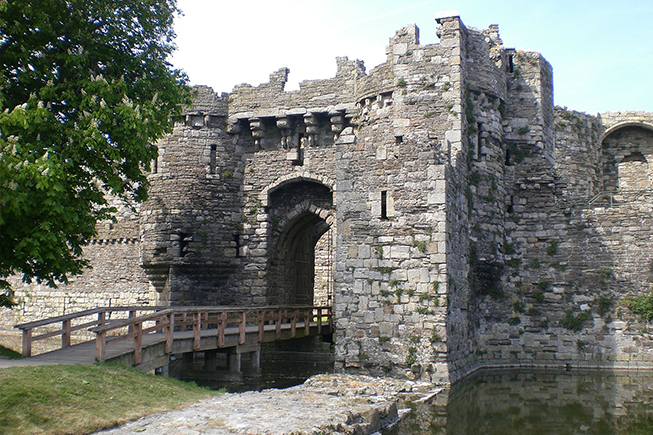 4. Beaumaris
Buzzy Beaumaris is Anglesey's visitor hub. It boats a winning combination of scenic location, a romantic castle and a burgeoning collection of enticing boutique shops, cafes and art galleries.
Spent the day exploring the World Heritage-listed castle, followed by lunch and mooching along the main drag, Castle Street – don't miss the gelato at Red Boat. Otherwise, take a hike along the Wales Coast Path. The beautiful day walk from Beaumaris takes in the ancient monastic site of Penmon Priory.
5. Caernarfon
Caernarfon – picture credit: Cyngor Gwynedd Council / VisitSnowdonia.info
Nestled between the Menai Strait and the purple-hued peaks of western Snowdonia, Caernarfon is best known for its castle – site of the 1969 investiture of the Prince of Wales.
But follow The Promenade northwest towards the regenerated Victoria Docks, home to the Galeri Caernarfon arts centre, for bracing sea views. Back in town, jump on the Welsh Highland Railway for a jaunt inland before a pint of real ale at the historic Black Boy Inn.
For a great place to stay whilst you're there check out Haven's Hafan Y Mor holiday park.
6. Rhos-on-Sea
Rhos on Sea – picture credit: Conwy County Borough Council
The seaside town of Rhos, sat squarely on the northern section of the Wales Coast Path, is an ideal base to spend a day exploring the lesser-known North Wales coast. Walk to Pensarn Beach, an area of Special Scientific Interest, for rare flora and fauna, or try Llanddulas Beach further west.
Afterwards, nearby Colwyn Bay is worth a look for developments in the ongoing Colwyn Bay Waterfront Project to revamp the beachfront. Or catch a screening at the Theatr Colwyn, where former Monty Python Terry Jones is a patron.
7. Morecambe
Eric Morecambe statue – picture credit: Visit Lancashire
Morecambe is now once again reveling in its Art Deco heritage. The Lancashire resort saw the re-opening of the iconic Midland Hotel in 2008 and you can now join Art Deco-themed walking tours, including a visit to the Winter Gardens. Laurel and Hardy once graced the stage at the Grade II-listed theatre.
Alternatively, stroll the promenade to the statue of the comedian Eric Morecambe – soon to be returned after refurbishment. Finish with a sundowner back at the Midland's Sun Terrace Restaurant while flame-hued rays descend over Morecambe Bay.
For your chance to enjoy Morecambe first hand, why not stay at Parkdean Resorts Regent Bay in the local area.
8. Arnside
This Lancastrian seaside spot, part of the Arnside and Silverdale Area of Outstanding Natural Beauty (AONB), is the staging post for nature walks across Morecambe Bay.
Cedric Robinson, MBE, the Queen's Guide to the Kent Sands of Morecambe Bay for some 50 years, still leads the eight-mile walk amid indigenous wildlife and South Lakeland vistas. Afterwards, refuel at the Arnside Chip Shop with unrivalled views of Morecambe Bay while you tuck into a haddock or pudding special.
9. Grane-over-Sands
This elegant Edwardian resort is ideal for genteel mooching with its ornamental gardens, attractive shopping arcades and seafront promenade. The Promenade Gardens, fringed by tropical palms and ornamental shrubs, commands fine views across Morecambe Bay.
Don't miss afternoon tea at the Hazelmere Cafe & Bakery, a former winner of the British Tea Guild's Award of Excellence, for tea blends and home-cooked cakes. A Cumberland Rum Nicky, a traditional Lakeland recipe of dates, cherries and rum, is our insider tip.
10. Barrow-in-Furness
While not a seaside town, Barrow is the gateway to the less-visited Lower Furness Peninsula, the remote South Lakeland region for a back-to-nature escape. The scenic coastal trails are ideal for exploring on foot or by car.
Try a day section of the Cumbrian Coastal Way – the five-mile leg from Bardsea to Roosebeck takes in Cumbrian coastal views and wildlife aplenty. Or head to the tucked-away Gleaston Water for its coffee shop, country store and working waterwheel. Finish at Barrow's Dock Museum for an educational journey through the shipbuilding heritage of the area.
See more of our holiday parks in North Wales: https://www.breakfreeholidays.co.uk/caravan-park-holidays/uk/wales
Find another holiday park in the North West: https://www.breakfreeholidays.co.uk/caravan-park-holidays/uk/north-west-and-lakes
Do you have a favourite coastal town in the region? Leave a comment to share your suggestions.
David Atkinson is a Chester-based travel writer and blogger. Read more stories at www.atkinsondavid.com; follow him on Twitter @atkinsondavid