Ever watched the sunset over a rosy lake, safe in the knowledge your snug home is only a moment's stroll away?
Us neither… that's why we're obsessed with these amazing Lake District holiday parks. Whether they're nestled on the very banks of Lake Windermere or looking out over lush peaks, your stay in the region is guaranteed to be a perfect mix of natural tranquility and thrilling activities – just what the doctor ordered.
To give you an idea of just how relaxed you could be, we've done the hard part and sorted through the reviews to bring you a roundup of the top Lake District holiday parks out there:  
1. Parkdean Resorts Limefitt Park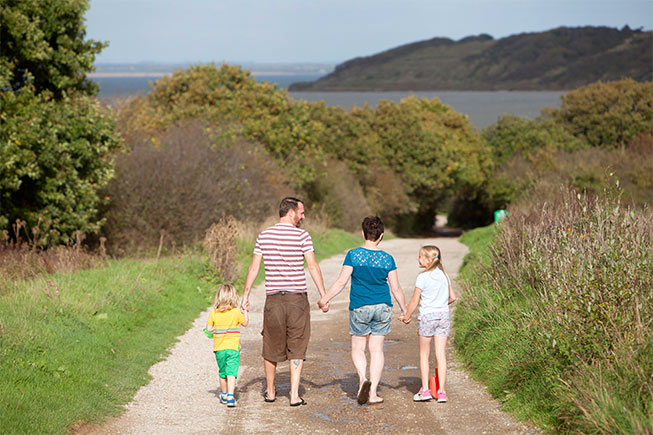 Location: Windermere, Cumbria
Best for: A peaceful countryside retreat perfect for walkers
This peaceful Lake District park gets stellar reviews and it's not hard to figure out why. The caravans and lodges are some of the finest models and complement the site's leafy surroundings. You can't beat Limefitt's location – nestled in the Troutbeck Valley, the mountain beck passes right through the site. If being lulled to sleep by a gently babbling stream doesn't sound like heaven to you, we don't know what will.
The park looks out over rolling green hills and has unbeatable views of the Lake District. After a long walk, you'll be well looked after at the park's Haybarn Inn, which has a great beer garden for sitting outside and enjoying the sunshine. 
The site doesn't have some of the usual entertainment facilities you might expect at a caravan park, though that only adds to its appeal – do you need a swimming pool or crazy golf when you have the world-famous Lake District on your doorstep? Instead, you can truly appreciate the great outdoors at this Lake District holiday park, and with horse riding available onsite, you could even spot local wildlife and birds of prey from horseback. 
This is the best Lake District holiday park for couples or families with slightly older kids who enjoy nature. It's not all long walks and trail mix though – for a great day out why not visit Treetop Trek, an awesome high-ropes course in Brockhole National Park. Adults and children alike will love swinging through the trees high up in the woodland canopy. Little ones can take on the low ropes course and there's a 250m triple zip wire race for everyone to finish off with. If this sounds up your alley, you'll need a take a look at the 5 Top Holiday Parks in Wales as well. You can thank us later…
Of course lake Windermere is nearby, and you'll want to spend a large part of your holiday exploring its glittering shores. After a busy day in the Lake District, you can be sure to have a restorative night's sleep in your cosy holiday park accommodation. 
Facilities: This park has fewer facilities than you might be used to in a holiday park, but is all the better for it. You'll want to spend most of your time in the great outdoors, but if the weather isn't holding up, there's always the park's games room to enjoy. There's also an adventure playground for youngsters to let off some energy and make new friends on their holidays. With a choice of caravans and lodges, you're guaranteed to find the perfect holiday home for your family and your pocket. There are even pet-friendly options so you can bring along your faithful pup for some unforgettable walkies through the Lake District.
Find out more about Parkdean Resorts Limefitt Holiday Park
2. Parkdean Resorts Fallbarrow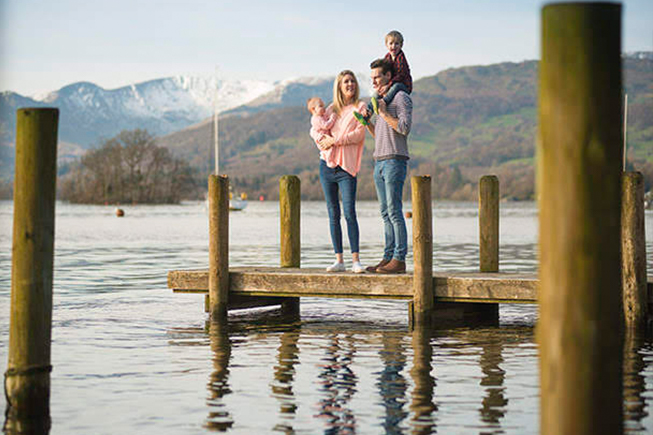 Location: Windermere, Cumbria
Best for: Appreciating the beauty of Lake Windermere
You can't find a park that epitomises what a perfect Lake District site looks like as much as Parkdean Resorts Fallbarrow. The park borders the eastern shore of Lake Windermere and the private site runs right down to the water's edge. So if you've been wishing for a holiday where you can dip your feet in a crystal clear lake as you watch the sunset, we think we've found the best Lake District holiday park for you.
The woodland that the park's accommodation is nestled amongst gives a lovely secluded feeling to the site, and you'll feel a world away from the hustle and bustle of everyday life. That being said, the lively town of Bowness-on-Windermere is only a 10-minute walk away and has become a favourite spot for families drawn to the beauty of the Lake District.
This is the best holiday park for couples and families who are planning on spending most of their time lakeside, and there are plenty of opportunities to get out onto the water. You'll definitely want to hop on one of the Windermere lake cruises and can easily board at one of the local towns (Bowness Pier is only a hop, skip, and a jump away). Cruising out into the lake, you'll have a unique view of the fells and woodland that surround Lake Windermere. 
There's so much to see and do around Lake Windermere, even if you simply want to sit by the shore and feed the ducks from this fantastic holiday park. Feeling peckish? You'll be able to fill your boots at the Boathouse Bar & Restaurant or grab a bite from the Barn Deli.
We don't think you could find a much more romantic park, and if you're looking to make your holiday extra special, why not book a lodge with a hot tub? Though you'll need to think of a good place to hide the ring if you're thinking of popping the question! 
With a great range of caravans and luxury lodges to choose from, this is undoubtedly one of the top Lake District holiday parks for a break you'll never forget. If you're hooked by the stunning scenery at these Lake District holiday parks, take a look at these 9 Amazing Holiday Parks in Scotland as well. 
Facilities: Like Limefitt Park, Fallbarrow doesn't need a bunch of entertainment facilities when the delights of Lake Windermere are right on your doorstep. The park has a wide range of accommodation and you'll have self-catering facilities for your personal use, perfect if you want to spend a cosy night in with your other half or make some epic sandwiches for a walk through the Lake District. If you don't want to cook, the park's Boathouse Restaurant will hit the spot, or you can grab a smaller bite to eat at the Deli. There are lots to keep kids occupied onsite, including an adventure play area and amusement arcade. 
Find out more about Parkdean Resorts Fallbarrow Holiday Park
3. Haven Lakeland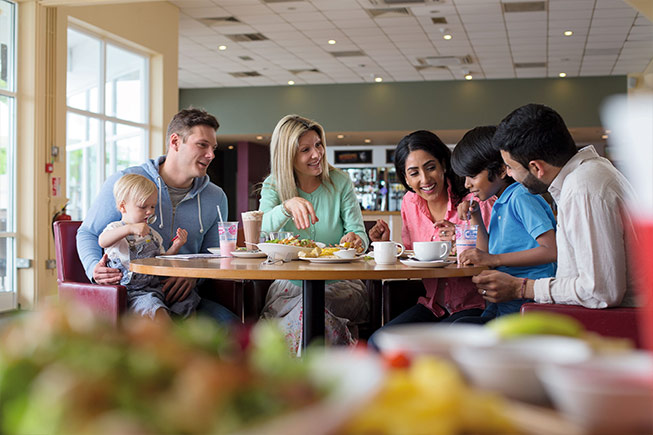 Location: Flookburgh, Windermere
Best for: Visiting Morecambe Bay and onsite water sports
As ever, Haven is absolutely smashing it when it comes to holiday parks jam-packed with fantastic facilities and activities for all the family, and this Lake District park is no exception. 
Don't get us wrong – you can definitely enjoy the great outdoors and have a lot of fun onsite too! That's why we reckon this friendly resort is the best of the Lake District holiday parks for families with kids who'll appreciate having lots to keep them occupied.
Onsite you'll find a heated indoor and outdoor swimming pool and can even grab a bite to eat poolside – which is one of our favourite holiday indulgences. There's plenty of activities available at the site, including raft building, archery coaching, and refereed football kickabouts for little ones – they're bound to make great new friends on their Lake District holiday. 
This is amongst the top parks in the Lake District as Lakeland runs its own water sports and activity lake. So you can try your hand at paddle boarding and kayaking with lessons from the park's coaches or simply take to the water yourself if you've already got a handle on it. Even little kids can have a whale of a time at this Lake District park when you take them out in one of the pedalos.
This is a great Lake District holiday park if you want to enjoy the lakes and also have some seaside fun – the site itself even has its own views out over the glorious Morecambe Bay. Bardsea Beach, on the edge of Morecambe Bay, is well worth a visit. With sweeping golden sands and plenty of space for a runaround, Bardsea is even dog friendly so you can watch your pup zoom across the beach. 
For more inspiration on unbeatable seaside holidays, we think these 9 Great Holiday Parks in Great Yarmouth are not to be sniffed at!
Facilities: If you're looking for brilliant entertainment facilities, this resort is your answer. Perfect for multi-generational families, there's a bowling green, tennis courts, and a 9-hole golf course for all ages, as well as an outdoor play area, bungee trampolines, and crazy golf for youngsters to enjoy. With a heated indoor and outdoor swimming pool, you can splish-splash-splosh no matter what the weather. If your little ones love learning about wildlife, you need to check out the park's Nature Rockz activities, and of course, you'll want to catch the spectacular evening entertainment at this Lake District caravan park. With three food & drink venues, including a Papa John's Pizza, you'll be well-fed when you stroll back to your holiday home – whether it's a cosy caravan or luxury lodge. 
Find out more about Haven Lakeland Holiday Park
4. Parkdean Resorts White Cross Bay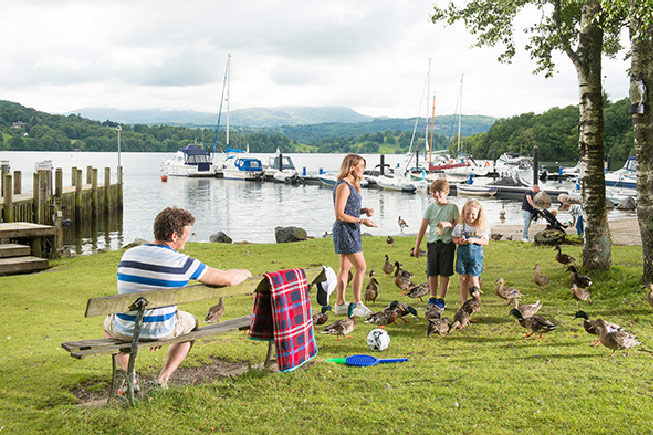 Location: Windermere, Cumbria
Best for: Onsite facilities by the shores of Lake Windermere
You really get to have your cake and eat it at this Lake District holiday park. Not only is this friendly park right on the shores of Windermere, but it also has great facilities on-site including an indoor heated swimming pool with a sauna and gym for some well-earned 'me-time'.
You'll be wowed by the scenic view over the lake from this caravan park, and with a great bar & restaurant on site, there's really no need to leave at all if you're happy relaxing lakeside on your holiday. 
If you do fancy a day trip, the Lake District is home to The World of Beatrix Potter. A lovely chance for children (and adults) to meet their favourite characters and experience their well-known stories brought to life – Beatrix Potter loved living in the Lake District, and the family-friendly attraction really does justice to her much-treasured works.
After a great day exploring the Lake District, you can retreat to the peaceful oasis of your comfortable caravan. 
Facilities: On top of the swimming pool and sauna, there's a multi-use game room, outdoor play area, and fab kids clubs to keep youngsters occupied throughout the holiday and give you a break from being the main source of entertainment. This is one of the top Lake District holiday parks for getting children excited about being active, and you'll find lots of activities run during the school holidays to teach little ones about the surrounding wildlife. We want you to have the best caravan holiday ever, so no matter your budget you'll find a range of accommodation to suit every pocket.
Find out more about Parkdean Resorts White Cross Bay
Check Out Our Other Fantastic Holiday Parks
These caravan parks in the Lake District are so highly rated that we're already dreaming of our next UK holiday there. 
If you've enjoyed these Lake District holiday parks, but want some more inspiration for your next destination, why not take a look at our full range of caravan holidays on our website?
Having a lovely time on holiday should be as easy a pie, and we want you to enjoy yourself every step of the way. That's why we've put together roundups of the very finest holiday parks across Britain. If beautiful scenery is what attracted you to these parks in the lake district, you'll definitely want to take a look at the Top 12 Holiday Parks in Cornwall. To cast your net even wider, we've brought together the 15 Top Holiday Parks In England – go on, you deserve a break!